Abstract
Titania–alumina mixed oxides were prepared with varying titania content. The catalysts contained sulfate which was introduced via titanyl sulfate used as precursor during the synthesis. Samples were characterized by IR spectroscopy of adsorbed pyridine to determine Lewis and Brønsted acidity. At titania loadings below about 5 wt% no protonation of pyridine was detected by IR spectroscopy. However, 2-methyl-2-pentene isomerization indicated an increase in medium strength acidity in these samples relative to pure alumina and titania as inferred from an increased methyl shift activity. IR spectroscopy revealed the generation of fourfold coordinated Ti4+ sites and mildly acidic Ti–OH groups that may be responsible for the enhanced olefin isomerization reactivity of the mixed oxides. Addition of small amounts of titania also increased the concentration of the type Ia Al–OH group on the alumina surface characterized by an IR band at 3771 cm−1. At titania loadings of about 8 wt% and above Brønsted acidity was generated by sulfate groups as detected by the protonation of pyridine. Deposition of 0.3 wt% Pt on the titania–alumina mixed oxides generated finely dispersed Pt as measured by H2 chemisorption and TEM. The benzene hydrogenation activity on the Pt–TiO2–Al2O3 catalysts showed a maximum for the sample containing about 1 wt% titania and correlated with the relative abundance of the type Ia Al–OH groups on the alumina surface.
This is a preview of subscription content, log in to check access.
Access options
Buy single article
Instant access to the full article PDF.
US$ 39.95
Price includes VAT for USA
Subscribe to journal
Immediate online access to all issues from 2019. Subscription will auto renew annually.
US$ 199
This is the net price. Taxes to be calculated in checkout.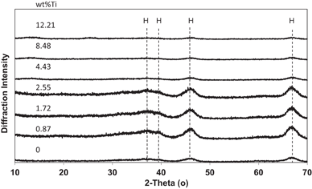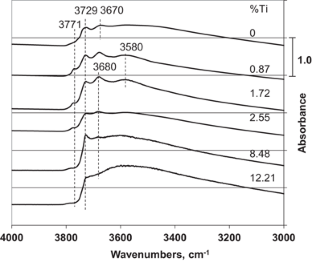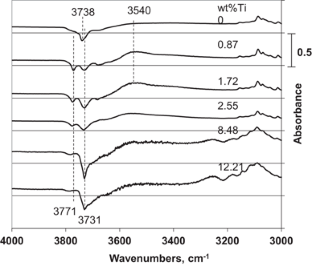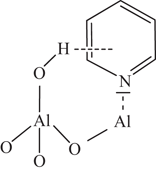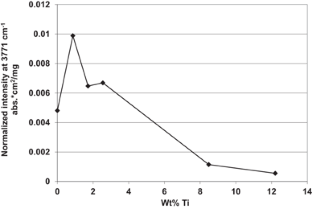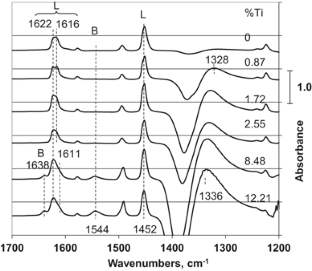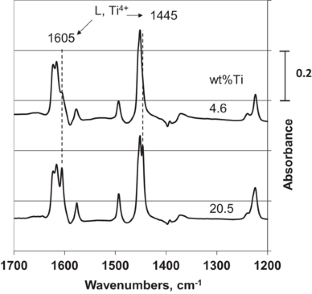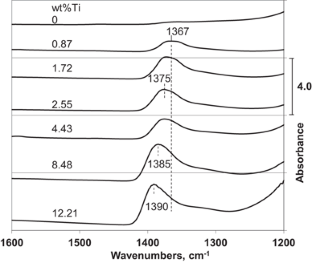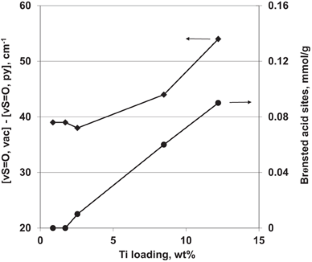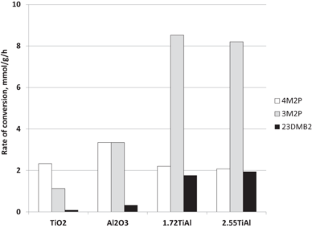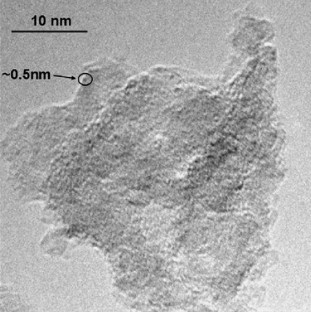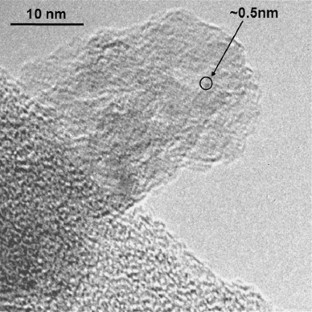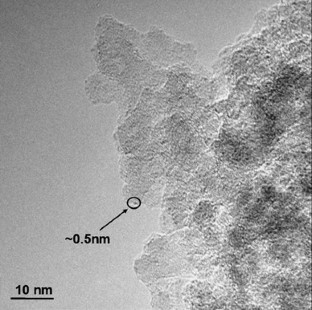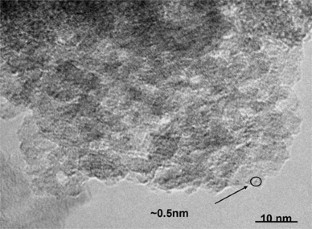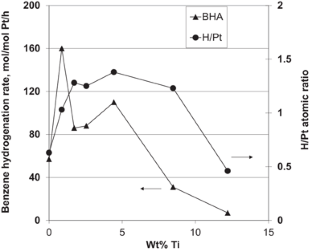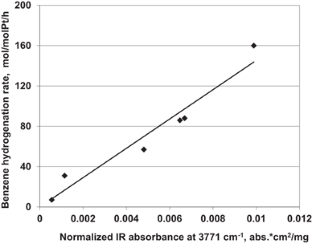 References
1.

Tanabe K, Hőlderich WF (1999) Appl Catal A 181:399

2.

Morterra C, Magnacca G (1996) Catal Today 27:497

3.

Knözinger H, Stolz H (1970) Ber Bunsengesellschaft Phys Chem 74:1056

4.

Saunders PC, Hightower JW (1970) J Phys Chem 74:4323

5.

Larson JG, Hall WK (1965) J Phys Chem 69:3080

6.

Knözinger H (1976) Adv Catal 25:184

7.

Knözinger H (1997) Hydrogenation in handbook of heterogeneous catalysis. In: Ertl G, Knözinger H, Weitkamp J (eds) vol 3, Wiley, Weinheim, p 707

8.

Busca G, Lorenzelli V, Sanchez Escribano V, Guidetti R (1991) J Catal 131:167

9.

Concepcion P, Reddy BM, Knőzinger H (1999) Phys Chem Chem Phys 1:3031

10.

Vuurman MA, Wachs IE (1992) J Phys Chem 96:5008

11.

Grzechowiak JR, Wereszczako-Zielinska I, Rynkowski R, Ziolek M (2003) Appl Catal A 250:95

12.

Borque MP, Lopez-Agudo A, Olguin E, Vrinat M, Cedeno L, Ramirez J (1999) Appl Catal A 180:53

13.

Prins R (1997) Hydrotreating reactions. In: Ertl G, Knözinger H, Weitkamp J (eds) Handbook of heterogeneous catalysis. vol 3 Wiley, Weinheim, p. 1908

14.

Lin SD, Vannice MA (1993) J Catal 143:539

15.

Barthomeuf D (1996) Catal Rev 38(4):521

16.

Mills GA, Heinemann H, Milliker TH, Oblad AG (1953) Ind Eng Chem 45:134

17.

Fung J, Wang I (1991) J Catal 130:577

18.

Soled S, McVicker GB (1992) Catal Today 14:189

19.

Emeis CA (1993) J Catal 141:347

20.

Datka J, Turek AM, Jehng JM, Wachs IE (1992) J Catal 135:186

21.

Tsyganenko AA, Filimonov VA; (1973) J Mol Struct 19:579

22.

Knözinger H, Ratnasamy P (1978) Catal Rev-Sci Eng 17:31

23.

Hadjiivanov K, Klissurski D, Busca G, Lorenzelli V (1991) J Chem Soc Faraday Trans 87,1:175

24.

Topsoe NY (1991) J Catal 128:499

25.

Zaki MI, Knözinger H (1987) Mat Chem Phys 17:201

26.

Primet M, Pichat P, Mathieu MV (1971) J Phys Chem 75(9):1216

27.

Liu X, Truitt R (1997) J Am Chem Soc 119:9856

28.

Stolz H, Knözinger H (1971) Kolloid Z Z Polym 243:71

29.

Buzzoni R, Bordiga S, Ricchiardi G, Lamberti C, Zecchina A (1996) Langmuir 12:930

30.

Odenbrand CUI, Brandin JGM, Busca G (1992) J Catal 135:505

31.

Morterra C, Ghiotto G, Garrone E, Fisicaro E (1980) J Chem Soc Faraday Trans 76:2102

32.

Jentoft FC, Krőhnert J, Subbotina IR, Kazanski V (2013) J Phys Chem C 117:5873

33.

Ramirez J, Ruiz-Ramirez L, Cedeno L, Harle V, Vrinat M, Breysse M (1993) Appl Catal A 93:163

34.

Saur O, Bensitel M, Saad ABM, Lavalley JC, Tripp CP, Morrow BA (1986) J Catal 99:104

35.

Jin T, Yamaguchi T, Tanabe K (1986) J Phys Chem 90:4794

36.

Chen JP, Yang RT (1993) J Catal 139:277

37.

Tanabe K, Hoelderich WF (1999) Appl Catal A 181:399

38.

Pines H, Haag WO (1960) J Am Chem Soc 82:2471

39.

Panagiotopoulou P, Christodoulakis A, Kondarides DI, Boghosian S (2006) J Catal 240:114

40.

Hattori H (2001) Stud Surf Sci Catal 138:3

41.

Tauster SC, Fung SC, Garten RL (1978) J Am Chem Soc 100:170

42.

Santos J, Phillips J, Dumesic JA (1983) J Catal 81:147

43.

Bond GC (2005) Metal-catalyzed reactions of hydrocarbons" Eds. Twigg MV, Spencer MS, Springer, New York p 437

44.

Flores AF, Burwell RL Jr, Butt JB (1992) J Chem Soc Faraday Trans 88:1191

45.

Resasco DE, Fenoglio RJ, Suarez MP, Cechini JO (1986) J Phys Chem 90:4330
Acknowledgements
The authors would like to thank Wilfried Mortier, Krithi Shetty and Michael Lanci for helpful discussions.
Additional information
Geoffrey Woolery, Steve McCarthy and Adrienne Thornburg—EMRE retired or formerly EMRE.
About this article
Cite this article
Beutel, T., Bai, C., Woolery, G. et al. Acidity in Titania–Alumina Mixed Metal Oxides. Top Catal 60, 1565–1576 (2017). https://doi.org/10.1007/s11244-017-0839-4
Keywords
Titania–alumina

Lewis and Brønsted acidity

Hydrogenation

Isomerization