Abstract
Three different well-defined Ni/Mg(Al)O catalysts for natural gas conversion are prepared and exposed to the dry reforming of propane reaction at 600 °C. The catalysts have in common that they are based on layered double hydroxides (LDH) as precursor material. Two of the catalysts, Cat-A and Cat-B, are prepared via a novel delamination–restacking route of single layer nanosheets whereas the reference catalyst, Cat-C, is obtained using earlier established bulk procedures. All three catalysts show stable performance at the selected catalytic testing conditions, and the intrinsic activity appears to be mainly correlated with the mean Ni particle diameter. The novel catalysts, based on the nanostructured LDH precursors, have similar performance as the high performing reference catalyst, indicating that the delamination–restacking process do not alter the catalytic properties of the final nanostructured material. The new preparation route is concluded to be suited for controlling design of well-defined metal-on-support model catalysts for single parameter studies.
This is a preview of subscription content, log in to check access.
Access options
Buy single article
Instant access to the full article PDF.
US$ 39.95
Price includes VAT for USA
Subscribe to journal
Immediate online access to all issues from 2019. Subscription will auto renew annually.
US$ 199
This is the net price. Taxes to be calculated in checkout.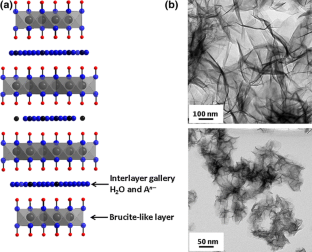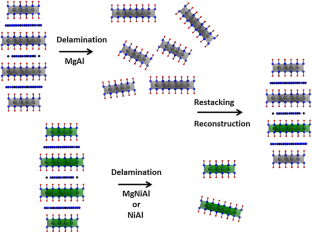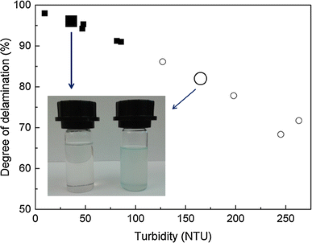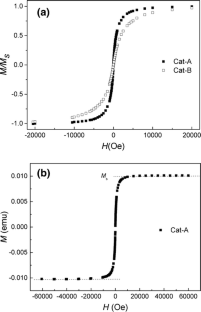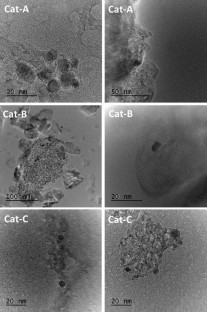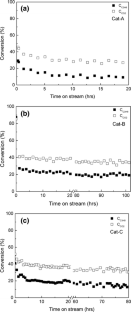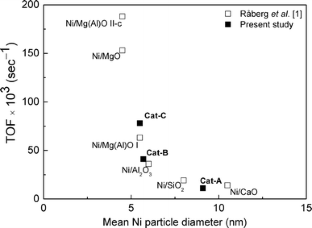 References
1.

Råberg LB, Jensen MB, Olsbye U, Daniel C, Haag S, Mirodatos C, Sjåstad AO (2007) J Catal 249:250–260

2.

Olafsen A, Slagtern Å, Dahl IM, Olsbye U, Schuurman Y, Mirodatos C (2005) J Catal 229:163–175

3.

Olafsen A, Daniel C, Schuurman Y, Råberg LB, Olsbye U, Mirodatos C (2006) Catal Today 115:179–185

4.

Karthikeyan J, Fjellvåg H, Vistad ØB, Knudsen K, Sjåstad AO (2015) Manuscript in preparation

5.

Wu Q, Olafsen A, Vistad ØB, Roots J, Norby P (2005) J Mater Chem 15:4695–4700

6.

Karthikeyan J, Fjellvåg H, Sjåstad AO (2015) Manuscript in preparation

7.

Johnsen RE, Wu Q, Sjåstad AO, Vistad ØB, Krumeich F, Norby P (2008) J Phys Chem C 112:16733–16739

8.

Gérardin C, Kostadinova D, Sanson N, Coq B, Tichit D (2005) Chem Mater 17:6473–6478

9.

Gérardin C, Kostadinova D, Coq B, Tichit D (2008) Chem Mater 20:2086–2094

10.

Primet M, Dalmon JA, Martin GA (1977) J Catal 46:25–36

11.

Christensen KO, Chen D, Lødeng R, Holmen A (2006) Appl Catal A Gen 314:9–22

12.

Schäffer J, Kondratenko VA, Steinfeldt N, Sebek M, Kondratenko EV (2013) J Catal 301:210–216
Acknowledgments
This project was supported by the Research Council of Norway under the NANOMAT program (contract 158519). The authors thank Dr. Maria E. Kalyva for providing the TEM images.
About this article
Cite this article
Karthikeyan, J., Song, H., Olsbye, U. et al. Supported Nickel Based Catalysts, Ni/Mg(Al)O, for Natural Gas Conversion, Prepared via Delamination and Restacking of MgAl- and NiAl-Nanosheets. Top Catal 58, 877–886 (2015). https://doi.org/10.1007/s11244-015-0454-1
Keywords
Layered double hydroxide

Hydrotalcite

Delamination

Restacking

Nanocomposite

Dry reforming of propane

Metal-on-support catalyst