Abstract
Efficacy of a new approach for the synthesis of graphene oxide (GO) nanosheets that has been recently reported (Ogino et al. in Chem Mater 26:3334–3339, 2014) was investigated further using graphite oxides with various degrees of oxidation and average particle sizes. The approach consists of rapid freeze–thaw cycles of water containing graphite oxide, which enables the efficient exfoliation of graphite oxide layers with the minimal fragmentation of GO sheets. The method is effective for the exfoliation of graphite oxides with C/O atomic ratios ≤2.6 as shown by experiments with various degrees of oxidation of graphite oxides. When this method was tested for large particle-size graphite oxide that had been prepared from graphite with the average particle size of 60 μm, it formed approximately tenfold larger GO sheets than those prepared using sonication. Exfoliation experiments conducted at different freezing rates of water demonstrate that a faster freezing rate of water yielded a higher concentration of a dispersed GO solution. Thus, the results support the hypothesis that rapid phase change enables efficient layer exfoliation.
This is a preview of subscription content, log in to check access.
Access options
Buy single article
Instant access to the full article PDF.
US$ 39.95
Price includes VAT for USA
Subscribe to journal
Immediate online access to all issues from 2019. Subscription will auto renew annually.
US$ 199
This is the net price. Taxes to be calculated in checkout.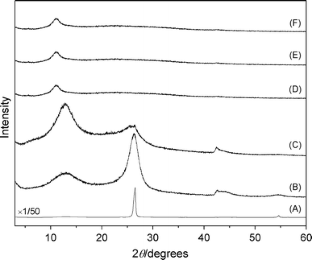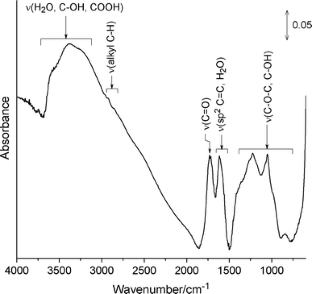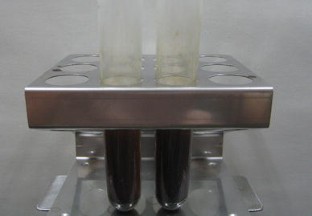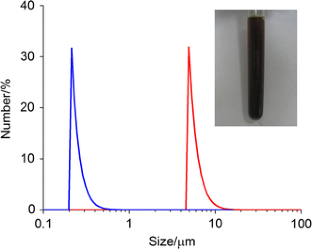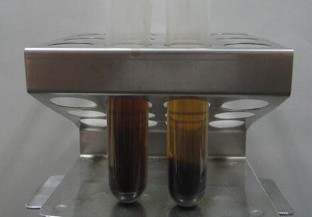 References
1.

Tsapatsis M (2014) AIChE J 60(7):2374–2381

2.

Díaz U, Corma A (2014) Dalton Trans 43(27):10292–10316

3.

Roth WJ, Nachtigall P, Morris RE, Čejka J (2014) Chem Rev 114(9):4807–4837

4.

Takagaki A, Sugisawa M, Lu D, Kondo JN, Hara M, Domen K, Hayashi S (2003) J Am Chem Soc 125(18):5479–5485

5.

Li L, Ma R, Ebina Y, Iyi N, Sasaki T (2005) Chem Mater 17(17):4386–4391

6.

Wang Q, O'Hare D (2012) Chem Rev 112(7):4124–4155

7.

Ogino I, Nigra MM, Hwang S-J, Ha J-M, Rea T, Zones SI, Katz A (2011) J Am Chem Soc 133(10):3288–3291

8.

Ouyang X, Hwang S-J, Runnebaum RC, Xie D, Wanglee Y-J, Rea T, Zones SI, Katz A (2014) J Am Chem Soc 136(4):1449–1461

9.

Ogino I, Chen CY, Gates BC (2010) Dalton Trans 39(36):8423–8431

10.

Lambert S, Job N, Dsouza L, Pereira M, Pirard R, Heinrichs B, Figueiredo J, Pirard J, Regalbuto J (2009) J Catal 261(1):23–33

11.

Maheshwari S, Jordan E, Kumar S, Bates FS, Penn RL, Shantz DF, Tsapatsis M (2008) J Am Chem Soc 130(4):1507–1516

12.

Eilertsen EA, Ogino I, Hwang SJ, Rea T, Yeh S, Zones SI, Katz A (2011) Chem Mater 23(24):5404–5408

13.

Ogino I, Eilertsen EA, Hwang S-J, Rea T, Xie D, Ouyang X, Zones SI, Katz A (2013) Chem Mater 25(9):1502–1509

14.

Paton KR, Varrla E, Backes C, Smith RJ, Khan U, O'Neill A, Boland C, Lotya M, Istrate OM, King P, Higgins T, Barwich S, May P, Puczkarski P, Ahmed I, Moebius M, Pettersson H, Long E, Coelho J, O'Brien SE, McGuire EK, Sanchez BM, Duesberg GS, McEvoy N, Pennycook TJ, Downing C, Crossley A, Nicolosi V, Coleman JN (2014) Nat Mater 13:624–630

15.

Li D, Muller MB, Gilje S, Kaner RB, Wallace GG (2008) Nat Nano 3(2):101–105

16.

Paredes JI, Villar-Rodil S, Martínez-Alonso A, Tascón JMD (2008) Langmuir 24(19):10560–10564

17.

Su C, Loh KP (2012) Acc Chem Res 46(10):2275–2285

18.

Haag D, Kung H (2014) Top Catal 57(6–9):762–773

19.

Kamat PV (2009) J Phys Chem Lett 1(2):520–527

20.

Seger B, Kamat PV (2009) J Phys Chem C 113(19):7990–7995

21.

Li Y, Gao W, Ci L, Wang C, Ajayan PM (2010) Carbon 48(4):1124–1130

22.

Li H, Song Z, Zhang X, Huang Y, Li S, Mao Y, Ploehn HJ, Bao Y, Yu M (2013) Science 342(6154):95–98

23.

Joshi RK, Carbone P, Wang FC, Kravets VG, Su Y, Grigorieva IV, Wu HA, Geim AK, Nair RR (2014) Science 343(6172):752–754

24.

Stankovich S, Dikin DA, Dommett GHB, Kohlhaas KM, Zimney EJ, Stach EA, Piner RD, Nguyen ST, Ruoff RS (2006) Nature 442(7100):282–286

25.

Ramanathan T, Abdala AA, Stankovich S, Dikin DA, Herrera-alonso M, Piner RD, Adamson DH, Schniepp HC, Chen X, Ruoff RS, Nguyen ST, Aksay IA, Prud'homme RK, Brinson LC (2008) Nat Nanotechnol 3(6):327–331

26.

Dikin DA, Stankovich S, Zimney EJ, Piner RD, Dommett GHB, Evmenenko G, Nguyen ST, Ruoff RS (2007) Nature 448(7152):457–460

27.

Yang X, Cheng C, Wang Y, Qiu L, Li D (2013) Science 341(6145):534–537

28.

Lei Z, Mitsui T, Nakafuji H, Itagaki M, Sugimoto W (2014) J Phys Chem C 118(13):6624–6630

29.

Park S, Ruoff RS (2009) Nat Nano 4(4):217–224

30.

Stankovich S, Dikin DA, Piner RD, Kohlhaas KA, Kleinhammes A, Jia Y, Wu Y, Nguyen ST, Ruoff RS (2007) Carbon 45(7):1558–1565

31.

Feng H, Cheng R, Zhao X, Duan X, Li J (2013) Nat Commun 4:1539

32.

Chua CK, Pumera M (2014) Chem Soc Rev 43(1):291–312

33.

Qiu L, Liu JZ, Chang SL, Wu Y, Li D (2012) Nat Commun 3:1241

34.

Hummers WS, Offeman RE (1958) J Am Chem Soc 80(6):1339

35.

Galande C, Gao W, Mathkar A, Dattelbaum AM, Narayanan TN, Mohite AD, Ajayan PM (2014) Part Part Syst Charact 31(6):619–638

36.

Wang X, Bai H, Shi G (2011) J Am Chem Soc 133(16):6338–6342

37.

Karim MR, Hatakeyama K, Matsui T, Takehira H, Taniguchi T, Koinuma M, Matsumoto Y, Akutagawa T, Nakamura T, Noro S-I, Yamada T, Kitagawa H, Hayami S (2013) J Am Chem Soc 135(22):8097–8100

38.

Krishnamoorthy K, Veerapandian M, Yun K, Kim SJ (2013) Carbon 53:38–49

39.

Guittonneau F, Abdelouas A, Grambow B, Huclier S (2010) Ultrason Sonochem 17(2):391–398

40.

Pan S, Aksay IA (2011) ACS Nano 5(5):4073–4083

41.

Ogino I, Yokoyama Y, Iwamura S, Mukai SR (2014) Chem Mater 26(10):3334–3339

42.

Talyzin AV, Luzan SM, Szabó T, Chernyshev D, Dmitriev V (2011) Carbon 49(6):1894–1899

43.

Mukai SR, Nishihara H, Tamon H (2004) Chem Commun 7:874–875

44.

Ogino I, Kazuki S, Mukai SR (2014) J Phys Chem C 118(13):6866–6872

45.

Tuinstra F, Koenig JL (1970) J Chem Phys 53(3):1126

46.

Ferrari AC, Robertson J (2000) Phys Rev B 61(20):14095–14107

47.

Ferrari AC, Meyer JC, Scardaci V, Casiraghi C, Lazzeri M, Mauri F, Piscanec S, Jiang D, Novoselov KS, Roth S, Geim AK (2006) Phys Rev Lett 97(18):187401

48.

Cancado LG, Jorio A, Ferreira EH, Stavale F, Achete CA, Capaz RB, Moutinho MV, Lombardo A, Kulmala TS, Ferrari AC (2011) Nano Lett 11(8):3190–3196

49.

Dreyer DR, Park S, Bielawski CW, Ruoff RS (2010) Chem Soc Rev 39(1):228–240

50.

Dimiev AM, Tour JM (2014) ACS Nano 8(3):3060–3068

51.

Acik M, Lee G, Mattevi C, Pirkle A, Wallace RM, Chhowalla M, Cho K, Chabal Y (2011) J Phys Chem C 115(40):19761–19781

52.

Perrozzi F, Croce S, Treossi E, Palermo V, Santucci S, Fioravanti G, Ottaviano L (2014) Carbon 77:473–480

53.

Mustafa L, Aliaksandra R, John FD, Jonathan NC (2013) Nanotechnology 24(26):265703
Acknowledgments
We acknowledge Mr. Junichi Nishimura and Mr. Kohei Kitano for their help in the measurements of Raman spectra. This research was supported by JSPS KAKENHI Grant Numbers 24656478 and 60625581.
Electronic supplementary material
Below is the link to the electronic supplementary material.
About this article
Cite this article
Ogino, I., Yokoyama, Y. & Mukai, S.R. Sonication-Free Exfoliation of Graphite Oxide via Rapid Phase Change of Water. Top Catal 58, 522–528 (2015). https://doi.org/10.1007/s11244-015-0391-z
Keywords
Graphene oxide

Graphene

Exfoliation

Delamination