Abstract
The effect of preparation methods on the Cu/ZnO/Al2O3 catalyst structure and catalytic activity on liquid glycerol hydrogenolysis to 1,2-propanediol has been investigated. The physicochemical properties of the catalysts were characterized by BET, XRD, TG/DTA, NH3-TPD and TPR. The experimental results showed that the catalyst prepared by an oxalate gel–coprecipitation had the highest activity. At 200 °C and 400 psi hydrogen pressure, the glycerol conversion and 1,2-propanediol selectivity catalyzed by the Cu/ZnO/Al2O3 catalyst prepared via oxalate gel–coprecipitation were 92.3 and 94.5 % respectively. It was found that the 1,2-propanediol selectivity was dependent on hydrogen pressure and the un-desired by-products were mainly due to the side reactions caused by the presence of the intermediate acetol.
This is a preview of subscription content, log in to check access.
Access options
Buy single article
Instant access to the full article PDF.
US$ 39.95
Price includes VAT for USA
Subscribe to journal
Immediate online access to all issues from 2019. Subscription will auto renew annually.
US$ 199
This is the net price. Taxes to be calculated in checkout.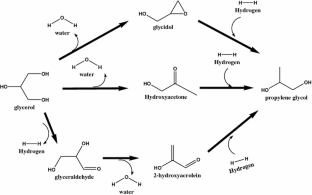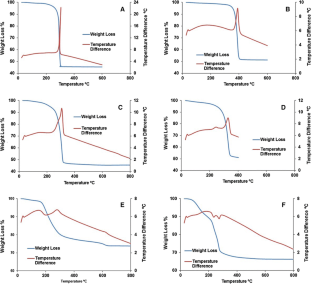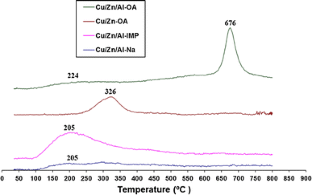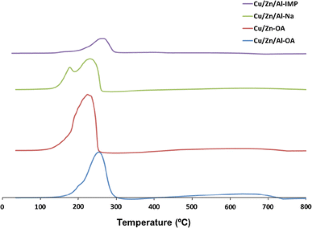 References
1.

da Silva GP, Mack M, Contiero J (2009) Biotechnol Adv 27:30

2.

Zhang Y, Dubé MA, McLean DD, Kates M (2003) Bioresour Technol 90:229

3.

Pagliaro H, Ross M (2008) The future of glycerol: new usages for a versatile raw material, chp.1. The Royal Society of Chemistry, Cambridge

4.

Corma A, Iborra S, Velty A (2007) J Cheminform 38:2411

5.

Pagliaro M, Ciriminna R, Kimura H, Rossi M, Della Pina C (2007) Angew Chem Int Ed 46:4434

6.

Behr A, Eilting J, Irawadi K, Leschinski J, Lindner F (2008) Green Chem 10:13

7.

Zhou C, Beltramini JN, Fan Y, Lu GQ (2008) Chem Soc Rev 37:527

8.

Yuan Z, Wang L, Wang J, Xia S, Chen P, Hou Z, Zheng X (2011) Appl Catal B 101:431

9.

Xia S, Nie R, Lu X, Wang L, Chen P, Hou Z (2012) J Catal 296:1

10.

Balaraju M, Jagadeeswaraiah K, Prasad PSS, Lingaiah N (2012) Catal Sci Technol 2:1967

11.

Wang S, Liu H (2007) Catal Lett 117:62

12.

Gallegos-Suarez E, Pérez-Cadenas M, Guerrero-Ruiz A, Rodriguez-Ramos I, Arcoya A (2013) Appl Surf Sci 287:108

13.

Ma L, He D (2009) Top Catal 52:834

14.

Ma L, He D (2010) Catal Today 149:148

15.

Dasari MA, Kiatsimkul PP, Sutterlin WR, Suppes GJ (2008) Appl Catal A 281:225

16.

Liang C, Ma Z, Ding L, Qiu J (2009) Catal Lett 130:169

17.

Kim N, Oh S, Joo J, Jung K, Yi J (2010) Top Catal 53:517

18.

Chaminand J, Djakovitch L, Gallezot P, Marion P, Pinel C, Rosier C (2004) Green Chem 6:359

19.

Balaraju M, Rekha V, Sai Prasad P, Prasad R, Lingaiah N (2008) Catal Lett 126:119

20.

Wang S, Zhang Y, Liu H (2010) Chem Asian J 5:1100

21.

Bienholz A, Blume R, Knop-Gericke A, Girgsdies F, Behrens M, Claus P (2011) J Phys Chem C 115:999

22.

Feng Y, Yin H, Wang A, Shen L, Yu L, Jiang T (2011) Chem Eng J 168:403

23.

Bienholz A, Hofmann H, Claus P (2011) Appl Catal A 391:153

24.

Huang L, Zhu Y, Zheng H, Li Y, Zeng Z (2008) J Chem Technol Biotechnol 83:1670

25.

Meher LC, Gopinath R, Naik SN, Dalai AK (2009) Ind Eng Chem Res 48:1840

26.

Zhou Z, Li X, Zeng T, Hong W, Cheng Z, Yuan W (2010) Chin J Chem Eng 18:384

27.

Deng J, Sun Q, Zhang Y, Chen S, Wu D (1996) Appl Catal A 139:75

28.

Sun Q, Zhang Y, Chen H, Deng J, Wu D, Chen S (1997) J Catal 167:92

29.

Ma Y, Sun Q, Wu D, Fan W, Deng J (1999) Appl Catal A 177:177

30.

Bienholz A, Schwab F, Claus P (2010) Green Chem 12:290

31.

Panyad S, Jongpatiwut S, Sreethawong T, Rirksomboon T, Osuwan S (2011) Catal Today 174:59

32.

Zhang X, Wang L, Yao C, Cao Y, Dai W, He H, Fan K (2005) Catal Lett 102:183

33.

Zhang L, Li F, Evans D, Duan X (2010) J Mater Sci 45:3741

34.

Ryu SK, Lee WK, Park SJ (2004) Carbon Sci 5(4):180

35.

Fierro G, Lo M, Jacono M, Inversi P, Porta P, Cioci F, Lavecchia R (1996) Appl Catal A 137:327

36.

Shen J, Song C (2002) Catal Today 77:89

37.

Chiu C, Tekeei A, Ronco JM, Banks M, Suppes GJ (2008) Ind Eng Chem Res 47:6878
Acknowledgments
The financial support from Natural Science and Engineer Research Council of Canada (NSERC) Discovery Grant Program is gratefully acknowledged.
About this article
Cite this article
Liu, Y., Pasupulety, N., Gunda, K. et al. Glycerol Hydrogenolysis to 1,2-Propanediol by Cu/ZnO/Al2O3 Catalysts. Top Catal 57, 1454–1462 (2014). https://doi.org/10.1007/s11244-014-0318-0
Keywords
Glycerol

Hydrogenolysis

Oxalate gel–coprecipitation

Cu/ZnO/Al2O3 catalyst