Abstract
Utilization of CO2 as a soft oxidant in the oxidative dehydrogenation of ethylbenzene to styrene, a remarkable V2O5–Sb2O5–CeO2/TiO2–ZrO2 catalyst has been accomplished. Preparation of TiO2–ZrO2 support by co-precipitation followed by a single step deposition of V and Ce and Sb as stabilizers yielded a highly active and selective catalyst. Acid–base and redox properties including sustained stability of active species (V5+) are responsible for high activity of V2O5–Sb2O5–CeO2/TiO2–ZrO2 catalyst. The redox cycle is related to the dispersed V5+ and lattice reduced vanadium site in the VSbO4 phase. The antimony oxide inhibits the easy redox cycle between different vanadia species.
This is a preview of subscription content, log in to check access.
Access options
Buy single article
Instant access to the full article PDF.
US$ 39.95
Price includes VAT for USA
Subscribe to journal
Immediate online access to all issues from 2019. Subscription will auto renew annually.
US$ 199
This is the net price. Taxes to be calculated in checkout.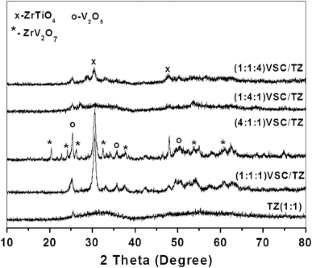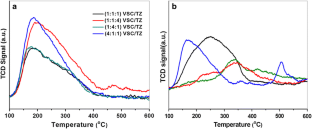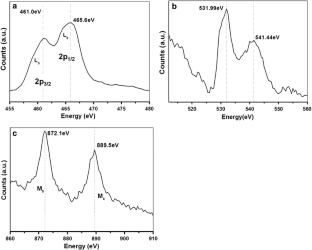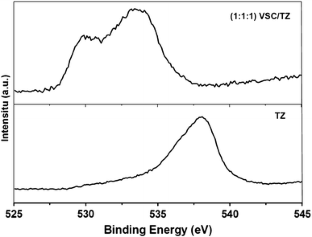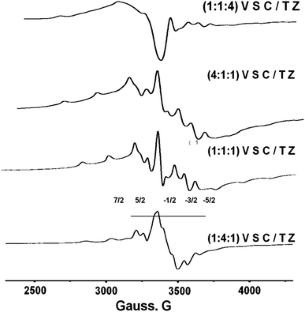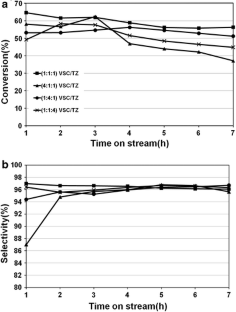 References
1.

Park JN, Noh J, Chang JS, Park SE (2000) Catal Lett 65:75

2.

Chang JS, Park SE, Park MS (1997) Chem Lett 26:1123

3.

Qin Z, Liu J, Sun A, Wang J (2003) Ind Eng Chem Res 42:1329

4.

Liu Y, Xue J, Liu X, Hou R, Li S (1998) Stud Surf Sci Catal 119:593

5.

Solymosi F, Németh R, Oszkó A (2001) Stud Surf Sci Catal 136:339

6.

Burri DR, Choi KM, Han SC, Burri A, Park SE (2007) Bull Korean Chem Soc 28:53

7.

Burri DR, Choi KM, Han SC, Burri A, Park SE (2007) J Mol Catal A Chem 269:58

8.

Reddy BM, Han DS, Jiang N, Park SE (2008) Catal Surv Asia 12:56

9.

Rao KN, Reddy BM, Abhishek B, Seo YH, Jiang N, Park SE (2009) Appl Catal B Environ 91:649

10.

Blasco T, Nieto JML (1997) Appl Catals A Gen 157:117

11.

Chaar MA, Patel D, Kung MC, Kung HH (1987) J Catal 105:483

12.

Delmon B (1995) Surf Rev Lett 2:25

13.

Bychkov VY, Sinev MY, Vislovskii VP (2001) Kinet Catal 42:574

14.

Hong DY, Chang JS, Lee JH, Vislovskiy VP, Jhung SH, Park SE, Park YH (2006) Catal Today 112:86

15.

Chang JS, Vislovskiy VP, Park MS, Hong DY, Yoo JS, Park SE (2003) Green Chem 5:587

16.

Vislovskiy VP, Chang JS, Park MS, Park SE (2002) Catal Commun 3:227

17.

Centi G, Perathoner S, Trifirò F (1997) Appl Catal A Gen 157:143

18.

Guerrero-Pérez MO, Kim T, Bañares MA, Wachs IE (2008) J Phys Chem C 112:16858

19.

Liu ZW, Wang C, Fan WB, Liu ZT, Hao QQ, Long X, Lu J, Wang JG, Qin ZF, Su DS (2011) ChemSusChem 4:341

20.

Murugan B, Ramaswamy AV (2007) J Am Chem Soc 129:3062

21.

Rao KN, Reddy BM, Park SE (2010) Appl Catal B Environ 100:472

22.

Reddy BM, Lee SC, Han DS, Park SE (2009) Appl Catal B Environ 87:230

23.

Manríquez ME, López T, Gómez R, Navarrete J (2004) J Mol Catal A Chem 220:229

24.

Shiju NR, Anilkumar M, Mirajkar SP, Gopinath CS, Rao BS, Satyanarayana CV (2005) J Catal 230:484

25.

Azambre B, Zenboury L, Weber JV, Burg P (2010) Appl Surf Sci 256:4570

26.

Reddy BM, Lakshmanan P, Loridant S, Yamada Y, Kobayashi T, Lopez-Cartes C, Rojas TC, Fernandez A (2006) J Phys Chem B 110:9140

27.

Brydson R, Williams BG, Engel W, Sauer H, Zeitler E, Thomas JM (1987) Solid State Commun 64:609

28.

Sun HP, Pan XP, Graham GW, Jen HW, McCabe RW, Thevuthasan S, Peden CHF (2005) Appl Phys Lett 87:1

29.

Li G, Zhang D, Yu JC (2009) Phys Chem Chem Phys 11:3775

30.

Volkmer A (2005) J Phys D Appl Phys 38:R 59

31.

Moulder JF, Stickle WF, Sobol PE, Bomben KD (1992) Handbook of X-ray photoelectron spectroscopy. Perkin-Elmer Corp, Eden Prairie

32.

Narayana KV, David Raju B, Masthan SK, Venkat Rao V, Kanta Rao P, Subrahmanian R, Martin A (2004) Catal Commun 5:457

33.

Nguyen DL, Taarit YB, Millet JMM (2003) Catal Lett 90:65

34.

Saito K, Okuda K, Ikenaga NO, Miyake T, Suzuki T (2009) J Phys Chem A 114:3845

35.

Park MS, Vislovskiy VP, Chang JS, Shul YG, Yoo JS, Park SE (2005) Catal Today 87:205
Acknowledgments
This work is funded by Saudi Arabia Basic Industries Corporation, Kingdom of Saudi Arabia National Research Foundation of Korea (NRF) grant funded by the Korea government (MSIP) (No. 20090083525) and INHA University, Korea.
About this article
Cite this article
Burri, A., Jiang, N., Ji, M. et al. Oxidative Dehydrogenation of Ethylbenzene to Styrene with CO2 Over V2O5–Sb2O5–CeO2/TiO2–ZrO2 Catalysts. Top Catal 56, 1724–1730 (2013). https://doi.org/10.1007/s11244-013-0108-0
Keywords
Ethylbenzene

Styrene

Dehydrogenation

CO2