Abstract
Solid bases comprising MgO covered with Al2O3 were prepared by decomposition of Al(OCH(CH3)2)3 over Mg(OH)2 in ethyl acetate. Catalysts containing more than 10 mol% Al were insoluble in acetone. Aluminum occupied mainly octahedral sites in the low content range; tetrahedral structure being the principal one in the high range.
This is a preview of subscription content, log in to check access.
Access options
Buy single article
Instant access to the full article PDF.
US$ 39.95
Price includes VAT for USA
Subscribe to journal
Immediate online access to all issues from 2019. Subscription will auto renew annually.
US$ 199
This is the net price. Taxes to be calculated in checkout.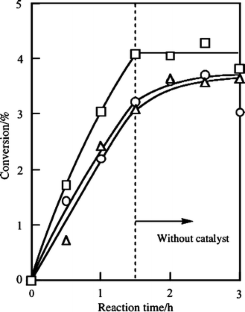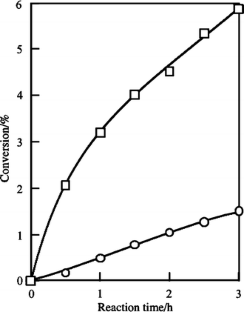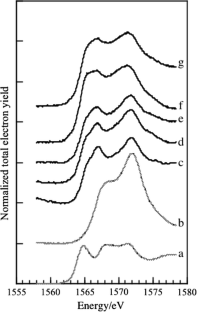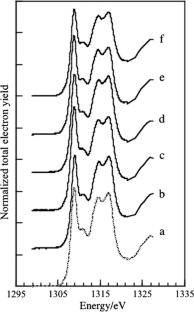 References
1.

Hattori H (2001) Appl Catal A Gen 222:247

2.

Ono Y (2003) J Catal 216:406

3.

Corma A, Iborra S (2006) Adv Catal 49:239

4.

Yanagisawa Y, Shimodama H, Ito A (1992) J Chem Soc Chem Commun, p 610

5.

Shishido T, Tsuji H, Gao Y, Hattori H, Kita H (1993) React Kinet Catal Lett 51:75

6.

Tsuji H, Shishido T, Okamura A, Gao Y, Hattori H, Kita H (1994) J Chem Soc Faraday Trans 90:803

7.

Martin D, Duprez D (1996) J Phys Chem 100:9429

8.

Tsuji H, Yagi F, Hattori H, Kita H (1994) J Catal 148:759

9.

Shen J, Kobe JM, Chen Y, Dumesic JA (1994) Langmuir 10:3902

10.

Huang X, Huang H, Jiang D, Zhao B (2002) J Phys Chem A 106:2815

11.

Lercher JA, Noller H (1982) J Catal 77:152

12.

Di Cosimo JI, Díez VK, Xu M, Iglesia E, Apesteguía CR (1998) J Catal 178:499

13.

Llanos ME, Lopez T, Gómez R (1997) Langmuir 13:974

14.

Matsuhashi H (2009) Top Catal 52:828

15.

Matsuhashi H, Oikawa M, Arata K (2000) Langmuir 16:8201

16.

Takata Y, Shigemasa E, Kosugi N (2001) J Synchrotron Radiat 8:351

17.

Elam WT, Kirkland JP, Neiser RA, Wolf PD (1988) Phys Rev B 38:26

18.

Erbil A, Cargill G S III, Frahm R, Boehe RF (1988) Phys Rev B 37:2450

19.

Kato Y, Shimizu K, Matsushita N, Yoshida T, Yoshida H, Satsuma A, Hattori T (2001) Phys Chem Chem Phys 3:1925

20.

Zeidan RK, Davis ME (2007) J Catal 247:379

21.

Climent MJ, Corma A, Fornés V, Guil-Lopez R, Iborra S (2002) Adv Synth Catal 344:1090

22.

van Bokhoven JA, Roelofs JCAA, de Jong KP, Koningsberger DC (2001) Chem Eur J7:1258

23.

Aritani H, Nishimura S, Tamai M, Yamamoto T, Tanaka T, Nakahira A (2002) Chem Mater 14:562
About this article
Cite this article
Matsuhashi, H., Nagashima, K., Naijo, N. et al. Surface Base Sites of MgO Covered with Al2O3: XANES Analysis of Al and Mg K-edges. Top Catal 53, 659–663 (2010). https://doi.org/10.1007/s11244-010-9502-z
Keywords
Solid base

MgO

Covered

XANES

Al K-edge