Abstract
This paper describes the development of a new technique, atomic beam deposition (ABD), for the fabrication of catalysts with different active sites capable of catalyzing different chemical reactions. Using ABD, submonolayer amounts of Te and Cu atoms were deposited on vanadyl pyrophosphate (VPO) catalyst particles, and precise non-steady-state kinetic characterization was performed using the temporal analysis of products (TAP) reactor immediately following deposition. Results from TAP Knudsen pulse response experiments determine if small changes in the metal surface composition would produce detectable changes in catalytic properties. Partial oxidation of 1-butene to furan was used as the test reaction. Furthermore, this paper also demonstrates the sensitivity of the TAP reactor by measuring oxygen uptake on a single 350 μm diameter polycrystalline Pt particle packed in a bed with 100,000 inert quartz particles of similar dimensions. The Pt experiments demonstrate the precise manipulation of surface oxygen content.
This is a preview of subscription content, log in to check access.
Access options
Buy single article
Instant access to the full article PDF.
US$ 39.95
Price includes VAT for USA
Subscribe to journal
Immediate online access to all issues from 2019. Subscription will auto renew annually.
US$ 199
This is the net price. Taxes to be calculated in checkout.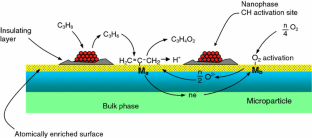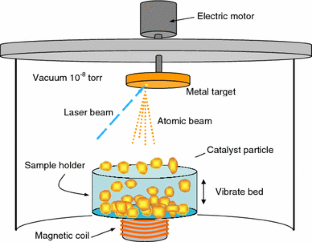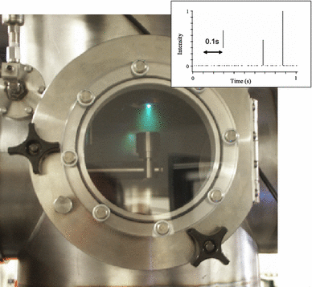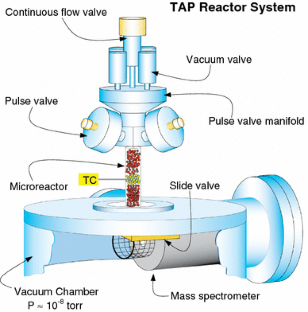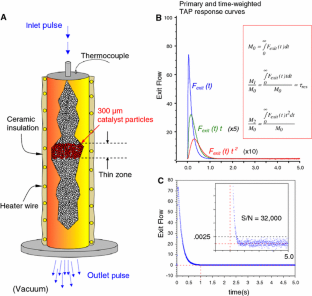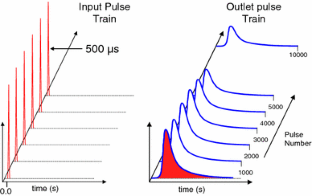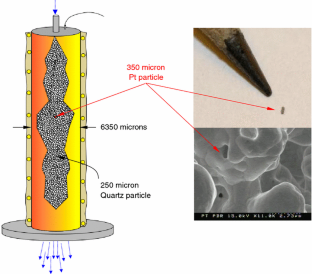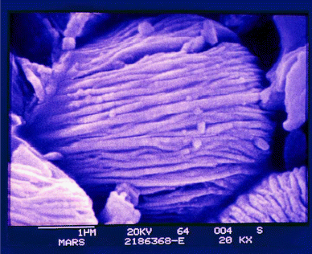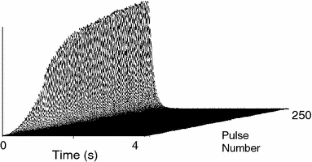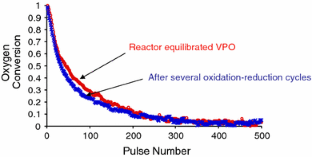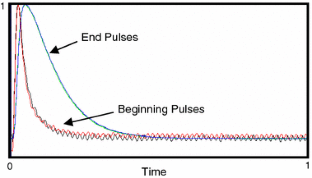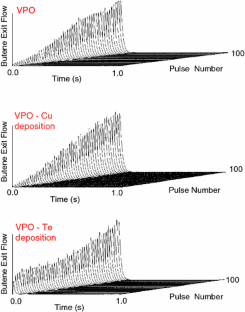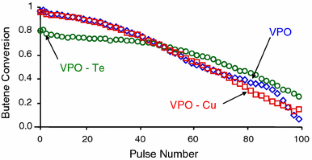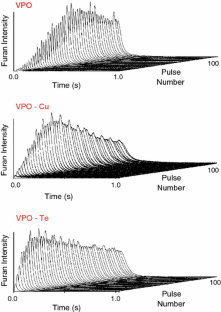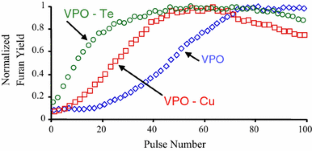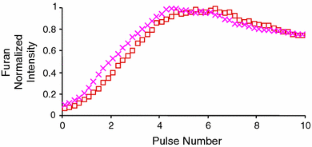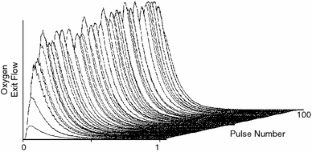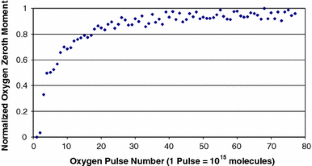 References
1.

Roco MC (1999) J Nanopart Res 1:1–6

2.

Bell AT (2003) Sci Mag 299:1688–1691

3.

Cao G (2004) Nanostructures and nanomaterials: synthesis, properties, and applications. Imperial College Press, pp 1–448

4.

Bond GC, Tahir SF (1991) App Catal 71:1–31

5.

Fushimi R, Gleaves JT, Yablonsky GS, Gaffney A, Clark M, Han S (2007) Catal Today 121:170–186

6.

Berthet A, Thomann A, Cadete Santos Aires F, Brun M, Deranlot C, Dertolini J, Rozenbaum J, Brault P, Andreazza P (2000) J Catal 190:49–59

7.

Quintana M, Haro-Poniatowasi E, Morales J, Batina N (2002) Appl Surf Sci 195:175–186

8.

El Khakani M, Dolbec R, Serventi A, Horrillo M, Trudeau M, Saint-Jacques R, Rickerby D, Sayago I (2001) Sens Actuators B Chem 77:383–388

9.

Yamaguchi W, Yoshimura K, Tai Y, Maruyama Y, Igarashi K, Tanemura S, Murakami J (2000) J Chem Phys 112:9961

10.

Zhang ZJ, Huang J, Fan S, Liber C (1996) Mater Sci Eng A 209:5–9

11.

Kwok H (1992) Thin Solid Films 218:277–290

12.

Heer W (1993) Rev Modern Phys 65:611

13.

Bower J, Jarrold M (1992) J Chem Phys 97:8312

14.

Hall S, Nielsen M, Robinson A, Palmer R (1997) Rev Sci Instrum 68:3335

15.

Kim K, Ryu CK (1994) U.S. Patent Number 5344676

16.

Hodnett BK (2000) Heterogeneous catalytic oxidation: fundamental and technological aspects of the selective and total oxidation of organic compounds, Wiley, pp 1–360

17.

Centi G, Cavani F, Trifiro F (2001) Selective oxidation by heterogeneous catalysis. Kluwer Academic/Plenum Publishers, New York, pp 1–514

18.

Paszti Z, Horvath ZE, Peto G, Karacs A, Guczi L (1997) App Surf Sci 109/110:67–73

19.

Paszti Z, Peto G, Horvath ZE, Karacs A (2000) Appl Surf Sci 168:114–117

20.

Amoruso S, Ausanio G, Bruzzese R, Vitiello M, Wang X (2005) Phys Rev B 71:033406

21.

Kar A, Mazumder J (1994) Phys Rev E 49:410–419

22.

Eppler AS, Rupprechter G, Guczi L, Somorjai GA (1997) J Phys Chem B 101:9973–9977

23.

Schwarz J, Contescu C, Contescu A (1995) Chem Rev 95:477

24.

Hong S, Mielczarski E, Davis M (1992) J Catal 134:349

25.

Gleaves JT, Yablonskii GS, Phanawadee P, Schuurman Y (1997) ApplCatal A General 160:55–88

26.

Yablonsky GS, Olea M, Marin GB (2003) J Catal 216:120–134

27.

Gleaves JT, Ebner JR, Kuechler TC (1988) Catal Rev-Sci Eng 30:49–116

28.

Perez-Ramirez J, Kondratenko EV (eds) (2007) Catal Today 121:1–124

29.

Shekhtman SO, Yablonsky GS, Gleaves JT, Fushimi R (2003) Chem Eng Sci 58:4843–4859

30.

Yablonsky GS, Constales D, Shekhtman SO, Gleaves JT (2007) Chem Eng Sci (in press)

31.

Shekhtman SO, Yablonsky GS, Gleaves JT, Fushimi RR (2004) Chem Eng Sci 59:5493–5500

32.

Shekhtman SO, Yablonsky GS (2005) Ind Eng Chem Res 44:6518–6522

33.

Shekhtman SO, Yablonsky GS, Chen S, Gleaves JT (1999) Chem Eng Sci 54:4371–4378

34.

Phanawadee P, Shekhtman SO, Jarungmanorom C, Yablonsky GS, Gleaves JT (2003) Chem Eng Sci 58:2215–2227

35.

Yablonskii GS, Shekhtman SO, Chen S, Gleaves JT (1998) Ind Eng Chem Res 37:2193–2202
Acknowledgments
This work was supported by an NSF GOALI grant CTS-0432593 and Rohm and Haas Company.
About this article
Cite this article
Fushimi, R., Zheng, X., Gleaves, J.T. et al. Techniques for Fabricating Nanoscale Catalytic Circuits. Top Catal 49, 167–177 (2008). https://doi.org/10.1007/s11244-008-9090-3
Keywords
Atomic beam deposition

Temporal analysis of products (TAP)

Heterogeneous catalysis

VPO

Non-steady-state kinetics