Abstract
Three ruthenium(II) complexes, [Ru(CO)Cl(PPh3)L], [Ru(CO)Cl(AsPh3)L] and [Ru(CO)Cl(Py)L], were synthesized from the reactions of 2-(benzothiazol-2-yliminomethyl)-phenol (HL) with [RuHCl(CO)B(EPh3)2], where B = PPh3, AsPh3 or pyridine, and E = P or As. All the complexes have been characterized by physicochemical and spectroscopic methods. The structure of the free ligand HL was determined by single crystal X-ray diffraction. The binding of the free ligand and its complexes with CT-DNA was studied using electronic absorption spectroscopy. In addition, the free ligand and its complexes were subjected to antioxidant activity tests, which showed that they all possess significant scavenging effects against DPPH and OH radicals. The in vitro cytotoxicities of the compounds were assessed using tumor (HeLa and MCF-7) cell lines.
This is a preview of subscription content, log in to check access.
Access options
Buy single article
Instant access to the full article PDF.
US$ 39.95
Price includes VAT for USA
Subscribe to journal
Immediate online access to all issues from 2019. Subscription will auto renew annually.
US$ 199
This is the net price. Taxes to be calculated in checkout.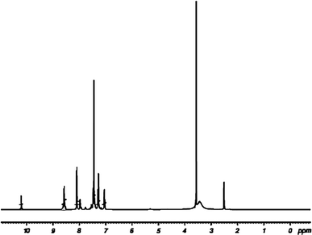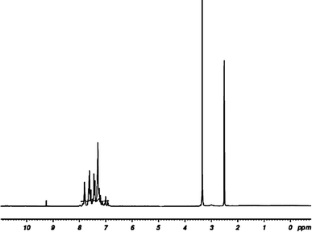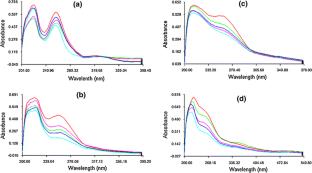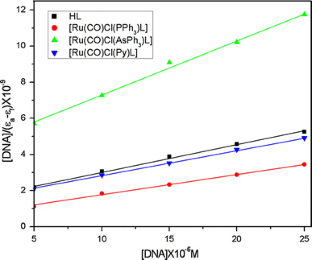 References
1.

Tolomeo M, Simoni D (2002) Curr Med Chem Anti Cancer Agents 2:387

2.

Coury JE, Anderson JR, Isom LM, Williams LD, Bottomley LA (1997) J Am Chem Soc 119:3792

3.

Trynda-Lemiesz L (2004) Acta Biochim 52(1):199

4.

Bergamo A, Stocco G, Casassa C, Cocchettio M, Alessio E, Serli B, Zorzet S, Sava G (2004) Int J Oncol 24:373

5.

Mann J, Baron A, Opoku-Boahen Y, Johansson E, Parkinson G, Kelland LR, Neidle S (2001) J Med Chem 44:138

6.

Chua MS, Kachiyama E, Bradshaw TD, Stinson SF, Brantly E, Sausille EA, Stevens MFB (2000) Cancer Res 60:5196

7.

Vogal AI (1989) Text book of practical organic chemistry, 5th edn. Longman, London

8.

Ahmed N, Levison JJ, Robinson SD, Uttley MF (1974) Inorg Synth 15:48

9.

Sanchez-Delgade RA, Lee WY, Choi SR, Cho YMJ, Jun Y (1991) Trans Met Chem 16:41

10.

Gopinathan S, Unny IR, Deshpande SS, Gopinathan C (1986) Ind J Chem A 25:1015

11.

Sheldrick GM, SHELXS-97, SHELX-97 (1997) Fortran programs for crystal structure solution and refinement. University of Gottingen, Germany

12.

Wolf A, Shimer GH, Meehan T (1987) Biochem 26:6392

13.

Elizabeth K, Rao MNA (1990) Int J Pharmaceut 58:237

14.

Yu W, Zhao Y, Shu B (2004) Food Chem 86:525

15.

Blagosklonny M, EL-Diery WS (1996) Int J Cancer 67:386

16.

Ramesh R, Sivagamasundari M (2003) Synth React Inorg Met-Org Chem 33:899

17.

Nakamoto K (1971) Infrared and Raman spectra of inorganic and co-ordination compounds. Wiley Interscience, New York

18.

Das AK, Peng SM, Bhattacharya SJ (1976) Chem Soc Jpn 49:287

19.

Sharma RK, Singh RV, Tandon JPJ (1980) Inorg Nucl Chem 42:1382

20.

Natarajan K, Poddar RK, Agarwala CJ (1977) Inorg Nucl Chem 39:431

21.

Lever ABP (1984) Inorganic electronic spectroscopy, 2nd edn. Elsevier, New York

22.

Maji M, Ghosh S, Chattopaghyay SK, Mak TCW (1997) Inorg Chem 36:2938

23.

Singh RV, Joshi SC, Gajraj A, Nagpal P (2002) Appl Organomet Chem 16:713

24.

Navarro M, Cisneros-Fajardo EJ, Sierralta A, Fernández-Mestre M, Silva P, Arrieche D, Marchán E (2003) J Biol Inorg Chem 8:401

25.

Perz S, Lopez C, Caubet A, Solans X, Bardia MF, Gich M, Molins E (2007) J Organomet Chem 692:2402

26.

Shankera K, Rohinia R, Ravindera V, Reddy PM, Ho Y-P (2009) Spectrochim. Acta A 73:205

27.

Desbosis MH, Astruc D (1989) Organometallics 8:1841

28.

Karvembu R, Natarajan K (2002) Polyhedron 21:1721

29.

Long EC, Barton JK (1990) Acc Chem Res 23:271

30.

Chitrapriya N, Mahalingam V, Zeller M, Natarajan K (2010) Inorg Chim Acta 363:3685

31.

Liu XW, Li J, Deng H, Zheng KC, Mao ZW, Ji LN (2005) Inorg Chim Acta 358:3311

32.

Liang ZH, Li ZZ, Huang HL, Liu YJ (2011) J Coord Chem 64:3342
Acknowledgments
We sincerely thank University Grants Commission (UGC), New Delhi, for financial support [MRP Scheme. No. 38-222/2009 (SR)].
About this article
Cite this article
Sathiyaraj, S., Sampath, K., Butcher, R.J. et al. Synthesis, DNA binding, antioxidant and cytotoxic activities of ruthenium(II) complexes of a Schiff base ligand. Transition Met Chem 38, 291–298 (2013). https://doi.org/10.1007/s11243-013-9690-z
Received:

Accepted:

Published:

Issue Date:
Keywords
DPPH

Ruthenium

Schiff Base

PPh3

Radical Scavenge Activity