Abstract
Hydrogenation of maleic anhydride (MA) to succinic anhydride (SA) over Ni/clay catalysts prepared by an impregnation method has been studied at different temperatures, Ni contents, pressures and weighted hourly space velocity (WHSV). The catalytic activity was greatly influenced by the temperature, Ni content, WHSV and pressure. A 97.1 % MA conversion with 99.6 % selectivity to SA was obtained over 5 %wt catalyst at 180 °C and at a pressure of 1 MPa H2. The catalysts were characterized by an array of techniques, including X-ray diffraction (XRD), H2 temperature-programmed reduction (TPR) and thermogravimetric analysis (TGA). XRD and TPR studies showed that nickel was present as Ni2+ species on the support. Increasing the calcination temperature up to 650 °C led to the destruction of the support structure, as observed by TGA, while a calcination temperature of 550 °C gave the best results. Catalyst deactivation studies showed that the catalyst has a long lifetime, the yield of SA remaining better than 90 % even after a reaction time of 60 h. Studies on the catalyst induction showed that the presence or absence of an induction period was determined by the type of hydrogenation catalyst.
This is a preview of subscription content, log in to check access.
Access options
Buy single article
Instant access to the full article PDF.
US$ 39.95
Price includes VAT for USA
Subscribe to journal
Immediate online access to all issues from 2019. Subscription will auto renew annually.
US$ 199
This is the net price. Taxes to be calculated in checkout.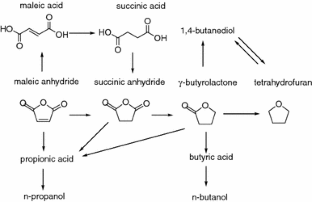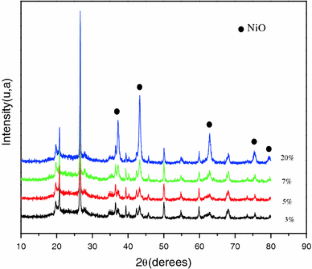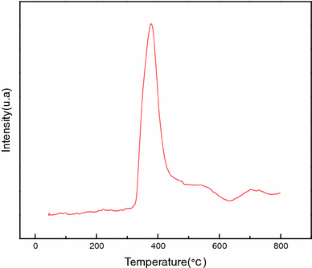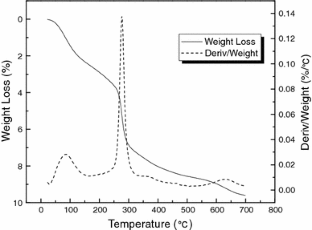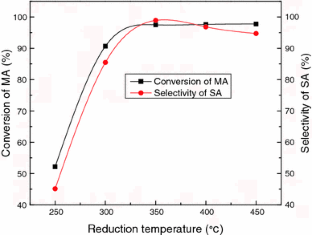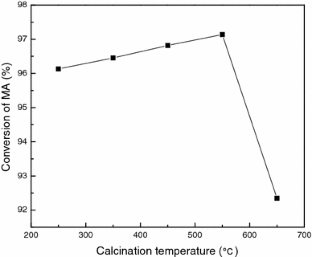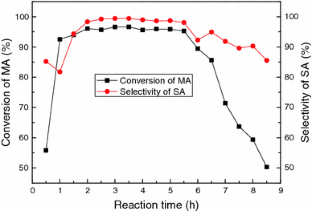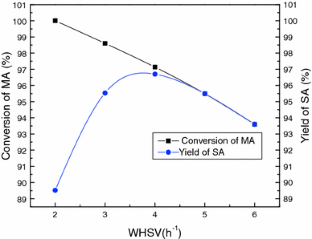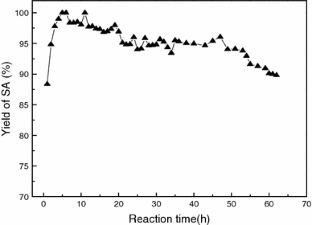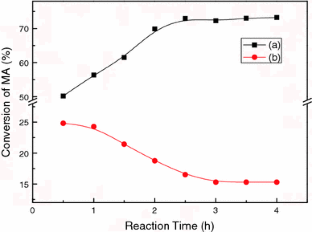 References
1.

Shigehiko M, Makoto M (1970) Hydroc Process 49:176

2.

Harris N, Tuck MW (1990) Hydroc Process 69:79

3.

Brownstein AM (1991) Chem Tech 21:506

4.

Castiglioni GL, Gazzano M, Stefani G, Vaccari A (1993) Stud Surf Sci Catal 78:275

5.

Seong MJ, Eric G, Sang YJ, Kwang CP, Jung UC (2003) Catal Today 87:171

6.

Meyer CI, Marchi AJ, Monzon A, Garetto TF (2009) Appl Catal A 367:122

7.

Zhang DZ, Yin HB, Xue JJ, Ge C, Jiang TS, Yu LB, Shen YT (2009) Ind Eng Chem Res 48:11220

8.

Zhang DZ, Yin HB, Xue JJ, Ge C, Jiang TS, Yu LB, Shen YT (2009) J Ind Eng Chem 15:537

9.

Lancia R, Vaccari A, Fumagalli C, Armbruster E (1997) U.S. Patent 5, 698, 713

10.

Castiglioni GL, Ferrari M, Guercio A, Vaccari A, Lancia R, Furnagalli C (1996) Catal Today 27:181

11.

Thomas WD, Taylor PD, Tomfohrde HF (1992) U.S. Patent 5, 149, 836

12.

Thakur DS, Roberts BR, Sullivan TJ, Vichek AL (1992) U.S. Patent 5, 155, 086

13.

Wegman RW, Bryant DR (1993) U.S. Patent 5, 191, 091

14.

Bjornson G, Sturk J (1992) U.S. Patent 5, 086, 030

15.

Hara Y, Kusaka H, Inagaki H, Takahashi K, Wada K (2000) J Catal 194:188

16.

Li J, Tian WP, Shi L (2011) Catal Lett 141:565

17.

Liu P, Liu Y, Yin YQ (1999) J Mol Catal A 138:129

18.

Li J, Tian WP, Shi L (2010) Ind Eng Chem Res 49:11837

19.

Xu S, Wang X (2005) Fuel 84:563

20.

Bourikas K, Kordulis C, Lycourghiotis A (2006) Catal Rev 48:363

21.

Messori M, Vaccari A (1994) J Catal 150:177
About this article
Cite this article
Guo, S., Tian, W. & Shi, L. Hydrogenation of maleic anhydride to succinic anhydride over nickel/clay catalysts. Transition Met Chem 37, 757–763 (2012). https://doi.org/10.1007/s11243-012-9648-6
Received:

Accepted:

Published:

Issue Date:
Keywords
Calcination Temperature

Induction Period

Maleic Anhydride

Maleic Anhydride

Succinic Anhydride