Abstract
The kinetics of oxidation of the sugars d(+)Melibiose (mel) and Cellobiose (cel) by N-bromoacetamide (NBA) in the presence of Rh(III) chloride as homogeneous catalyst in acidic medium at 45 °C have been investigated. The reactions are first-order with respect to [NBA], [Rh(III)] and [substrate]. The rate is proportional to [H+]. No effects of [Hg(II)], [NHA] or [Cl−] on the rates were observed. Ionic strength and dielectric constant also have little effect. The observed kinetic data, available literature and spectroscopic evidence lead us to conclude that NBAH+ and [RhCl5(H2O)]2− are the reactive species of NBA and Rh(III) chloride, respectively. The rate-determining step of the proposed reaction path common for both sugars gives an activated complex by the interaction of a charged complex species and neutral sugar molecule, which in the subsequent steps disproportionates into the reaction products with the regeneration of catalyst. The reactions have been studied at four different temperatures and with the help of first-order rate constant values, various activation parameters have been calculated. The main oxidation products of the reactions were identified as arabinonic acid, formic acid and lyxonic acid in the case of mel and arabinonic acid and formic acid in the case of cel.
This is a preview of subscription content, log in to check access.
Access options
Buy single article
Instant access to the full article PDF.
US$ 39.95
Price includes VAT for USA
Subscribe to journal
Immediate online access to all issues from 2019. Subscription will auto renew annually.
US$ 199
This is the net price. Taxes to be calculated in checkout.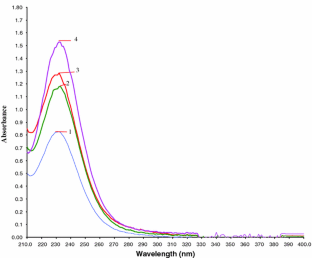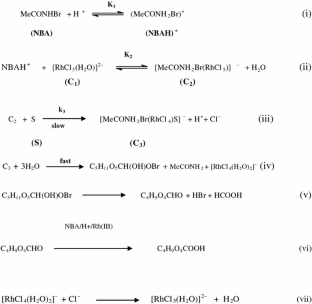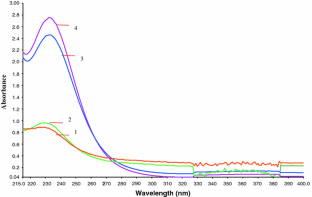 References
1.

Mohamed Farook NA (2006) J Iran Chem Soc 3(4):378–386

2.

Hiran BL, Malkani RK, Rathore N (2005) Kinet Catal 46(3):334–339

3.

Gowda NSL, Kumara MN, Gowda DC, Rangappa KKS, Gowda NMM (2007) J Mol Catal A: Chem 269(1–2):225–233

4.

Basavaiah K, Krishna VR, Kumar URA (2007) Ind J Chem Tech 14:317–320

5.

Onomura O, Arimoto H, Matsumura Y, Demizu Y (2007) Tetrahedron Lett 48(49):8668–8672

6.

Liu X, Zhang Y, Wang L, Fu H, Jiang Y, Zhao Y (2008) J Org Chem 73(16):6207–6212

7.

Mohana KN, Bhandarkar PMR (2009) J Iran Chem Soc 6(2):277–287

8.

Mukharjee J, Banerjee KK (1981) J Org Chem 46:2323–2326

9.

Komal Reddy M, Sanjeev Reddy C, Sundaram EV (1985) Tetrahedron 41:3071–3081

10.

Saxena M, Gupta R, Singh A, Singh B, Singh AK (1991) J Mol Catal 65:317–327

11.

Singh B, Srivastava R (1986) Tetrahedron 42:2749

12.

Mahadevappa DS, Ananda S, Murthy ASA, Rangappa KS (1984) Tetrahedron 101:673

13.

Singh AK, Srivastava J, Rahmani S (2007) J Mol Catal 271:151–160

14.

Singh AK, Srivastava J, Srivastava S, Rahmani S (2008) Chin J Chem 26:1057–1067

15.

Singh AK, Rahmani S, Singh B, Singh RK, Singh M (2004) J Phys Org Chem 17:1–8

16.

Singh AK, Srivastava J, Rahmani S, Singh V (2006) Carbohydr Res 341:397–409

17.

Singh AK, Singh V, Ashish, Srivastava J (2006) Ind J Chem 45:451–457

18.

Singh AK, Singh V, Rahmani S, Singh AK, Singh B (2003) J Mol Catal 197:91–100

19.

Nayak S, Dash Anadi C (2004) J Chem Sci 116(3):133

20.

Singh AK, Srivastava R, Srivastava S, Srivastava J, Rahmani S, Singh B (2009) J Mol Catal 310:64–74

21.

Singh AK, Singh R, Srivastava J, Rahmani S, Srivastava S (2007) J Organomet Chem 692:4270–4280

22.

Feigl F (1960) Spot tests in organic analysis. Elsevier, New York, p 368

23.

Gutbauer F (1969) J Chromatogr 45:104

24.

Singh B, Samant AK, Saxena BBL (1984) Tetrahedron 40:3321

25.

Singh B, Shrivastava R (1985) Curr Sci 54:415

26.

Singh B, Shrivastava R (1986) Oxid Commun 9:1

27.

Singh B, Shrivastava R (1986) J Ind Chem Soc LXIII:735

28.

Radhakrishnamurti PS, Sahu NC (1981) Ind J Chem 20A:268

29.

Odebunmi EO, Owalude SO (2005) J Chem Soc Nigeria 30(2):187–191

30.

Sala Luis F, Signorella SR, Rizzotto M, Frascaroli MI, Gandolfo F (1992) Can J Chem 70:2046–2052

31.

Perez-Benito J, Arias C, Rodriguez RM, Ros M (1998) New J Chem 22:1445–1451

32.

Wilkinson G, Murillo CA, Bochmann M (1999) Advanced inorganic chemistry. Wiley-Interscience Publication, New York, pp 1049–1051

33.

James BR, Rempel GL (1966) Can J Chem 44:233–242

34.

James BR, Rempel GL (1969) J Am Chem Soc 91(4):863–865

35.

Aleksenko SS, Gumenyuk AP, Mushtakova SP, Kozhina LF, Timerbaev AR (2003) Talanta 61:195–202

36.

Frost AA, Pearson RG (1961) Kinetics and mechanism: a study of homogeneous chemical reaction, 2nd edn. Wiley Eastern Private Limited, New Delhi, p 143

37.

Connors KA (1973) Reaction mechanisms in organic analytical chemistry. A Wiley-Interscience Publication 74–75
About this article
Cite this article
Singh, A.K., Singh, R.K., Srivastava, R. et al. Kinetics of oxidation of d(+)melibiose and cellobiose by N-bromoacetamide using a rhodium(III) chloride catalyst. Transition Met Chem 35, 349–355 (2010). https://doi.org/10.1007/s11243-010-9334-5
Received:

Accepted:

Published:

Issue Date:
Keywords
Homogeneous Catalyst

Melibiose

Sodium Perchlorate

Spectroscopic Evidence

Mercuric Acetate