Abstract
We report a new cryopreservation method for highbush blueberry (Vaccinium corymbosum) using small leaf squares-bearing adventitious buds. Leaf explants were cultured on adventitious bud regeneration medium composed of Woody Plant Medium (WPM) supplemented with 20 µM zeatin. After 21 days of adventitious bud regeneration, small leaf squares (SLSs, 2 × 3 mm), each bearing multiple adventitious buds, were cut from the leaf explant, precultured on WPM containing 0.3 M sucrose for 24 h and were treated for 30 min with a loading solution composed of WPM containing 1.0 M sucrose and 2 M glycerol, followed by exposure to plant vitrification solution 2 at 0 °C for 40 min. Each of dehydrated SLS was then transferred onto an aluminum foil with small holes and PVS2 was dropped until it covered the SLS, prior to a direct immersion in liquid nitrogen. Cryopreserved SLSs were re-warmed in WPM containing 1.2 M sucrose for 20 min at room temperature, followed by post-thaw culture for recovery. With this procedure, more than 23 adventitious buds were produced in each leaf explant, and 100% of SLSs were able to survive and resume shoot regrowth, with more than six shoots per SLS obtained following cryopreservation in three highbush blueberry cultivars. In 'Misty', the morphology of plantlets regenerated from cryopreserved SLSs was identical to that of the in vitro-derived ones. No polymorphic bands were detected using inter-simple sequence repeat markers and random amplified polymorphic DNA in plantlets of 'Misty' recovered from cryopreservation. The use of SLSs-bearing adventitious buds for cryopreservation reported in the present study eliminates shoot tip excision. This cryopreservation method can be considered an efficient cryopreservation of plant shoot tips, and has potential applications to other plant species.
This is a preview of subscription content, log in to check access.
Access options
Buy single article
Instant access to the full article PDF.
US$ 39.95
Price includes VAT for USA
Subscribe to journal
Immediate online access to all issues from 2019. Subscription will auto renew annually.
US$ 199
This is the net price. Taxes to be calculated in checkout.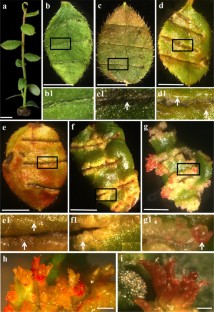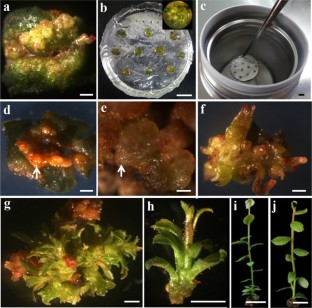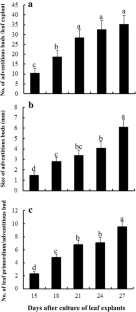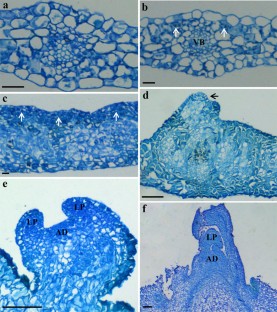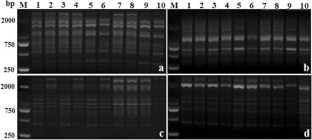 Abbreviations
ABRM:

Adventitious bud regeneration medium

AD:

Apical dome

ISSR:

Inter-simple sequence repeats

LN:

Liquid nitrogen

LP:

Leaf primordium

PVS2:

Plant vitrification solution 2

RAPD:

Random amplified polymorphic DNA

SLS:

Small leaf squares

SMM:

Shoot maintenance medium

WPM:

Woody plant medium

ZT:

Zeatin
References
Basu A, Du M, Leyva MJ, Sanchez K, Betts NM, Wu MY, Aston CE, Lyons MJ (2010) Blueberries decrease cardiovascular risk factors in obese men and women with metabolic syndrome1–3. J Nutr 140:1582–1587

Benson EE (2008) Cryopreservation of phytodiversity: a critical appraisal of theory & practice. Crit Rev Plant Sci 27:141–219

Burritt DJ (2008) Efficient cryopreservation of adventitious shoots of Begonia × erythrophylla using encapsulation–dehydration requires pretreatment with both ABA and proline. Plant Cell Tissue Org Cult 95:209–215

Cao X, Hammerschlag FA (2000) Improved shoot organogenesis from leaf explants of highbush blueberry. HortScience 35:945–947

Cao X, Hammerschlag FA (2002) A two-step pretreatment significantly enhances shoot organogenesis from leaf explants of highbush blueberry cv. Bluecrop. HortScience 37:819–821

Chen XL, Li JH, Xin X, Zhang ZE, Xin PP, Lu XX (2011) Cryopreservation of in vitro-grown apical meristems of Lilium by droplet-vitrification. S Afr J Bot 77:397–403

Debnath SC (2007) Strategies to propagate Vaccinium nuclear stocks for the Canadian berry industry. Can J Plant Sci 87:911–922

Debnath SC (2009) A two-step procedure for adventitious shoot regeneration on excised leaves of lowbush blueberry. In Vitro Cell Dev Biol-Plant 45:122–128

Debnath SC (2011) Adventitious shoot regeneration in a bioreactor system and EST-PCR based clonal fidelity in lowbush blueberry (Vaccinium angustifolium Ait). Sci Hortic 128:124–130

Dhungana SA, Kunitake H, Niino T, Yamamoto S-i, Fukui K, Tanaka D, Maki S, Matsumoto T (2017) Cryopreservation of blueberry shoot tips derived from in vitro and current shoots using D cryo-plate technique. Plant Biotechnol 34:1–5

Erlund I, Koli R, Alfthan G, Marniemi J, Puukka P, Mustonen P, Mattila P, Jula A (2008) Favorable effects of berry consumption on platelet function, blood pressure, and HDL cholesterol. Am J Clin Nutr 87:323–331

Feng C-H, Cui Z-H, Li B-Q, Chen L, Ma Y-L, Zhao Y-H, Wang Q-C (2013) Duration of sucrose preculture is critical for shoot regrowth of in vitro-grown apple shoot-tips cryopreserved by encapsulation-dehydration. Plant Cell Tissue Org Cult 112:369–378

Gajdošová A, Ostrolucká WG, Libiaková G, Ondrušková E, Šimal D (2006) Microclonal propagation of Vaccinium sp. and Rubus sp. and detection of genetic variability in culture in vitro. J Fruit Ornam Plant Res 14(Suppl. 1.1):103–119

Gao X, Walworth AE, Mackie C, Song G-Q (2016) Overexpression of blueberry FLOWERING LOCUS T is associated with changes in the expression of phytohormone-related genes in blueberry plants. Hortic Res 3:16053. https://doi.org/10.1038/hortres.2016.53

George EF, Davies W (2008) Effects of the physical environment. In: George EF, Hall MA, De Klerk GJ (eds) Plant propagation by tissue culture, 3rd edn. Springer, New York, pp 355–401

Harding K (2004) Genetic integrity of cryopreserved plant cells: a review. CryoLetters 25:3–22

Harvengt L, Meier-Dinkel A, Dumas E, Collin E (2004) Establishment of a cryopreserved gene bank of European elms. Can J For Res 34:43–55

Kalt W, Joseph JA, Shukitt-Hale B (2007) Blueberries and human health: a review of the current research. J Am Pomolog Soc 61:151–160

Kami D, Kikuchi T, Sugiyama K, Suzuki T (2009) Cryopreservation of shoot apices of cranberry and highbush blueberry in-vitro cultures. Cryobiology 59:411–412

Kami D, Kikuchi T, Sugiyama K, Suzuki T (2010) Cryopreservation of shoot apices of cranberry and highbush blueberry in vitro cultures. Cryobiol Cryotechnol 56:97–102

Li B-Q, Feng C-H, Wang M-R, Ling-Yun Hu L-Y, Chen L, Wang Q-C (2014) Cryopreservation of shoot tips of apple (Malus) by encapsulation-dehydration using adventitious shoots derived from leaf segments. In Vitro Cell Dev Biol Plant 50:357–368

Li B-Q, Feng F-C, Hu L-Y, Wang M-R, Wang Q-C (2016) Shoot tip culture and cryopreservation for eradication of Apple stem pitting virus (ASPV) and Apple stem grooving virus (ASGV) from apple rootstocks 'M9' and 'M26'. Ann Appl Biol 168:142–150

Li J-W, Chen H-Y, Li X-Y, Zhang Z, Blystad D-R, Wang Q-C (2017) Cryopreservation and evaluations of vegetative growth, microtuber production and genetic stability in regenerants of purple-fleshed potato. Plant Cell Tissue Org Cult 128:641–653

Li J-W, Ozudogru EA, Li J, Wang M-R, Bi W-L, Lambardi M, Wang Q-C (2018) Cryobiotechnology of forest trees: recent advances and future prospects. Biodivers Conserv 27:795–814

Liu C, Callow P, Rowland LJ, Hancock JF, Song G-Q (2010) Adventitious shoot regeneration from leaf explants of southern highbush blueberry cultivars. Plant Cell Tissue Organ Cult 103:137–144

Lloyd G, McCown B (1980) Commercially feasible micropropagation of mountainlaurel, Kalmia latifolia, by use of shoot-tip culture. Comb Proc Int Plant Propag Soc 30:421–427

Meiners J, Schwab M, Szankowski I (2007) Efficient in vitro regeneration system for Vaccinium species. Plant Cell Tissue Org Cult 89:169–176

Pan C, Liu J, Wen‑Lu Bi W-L, Chen H-Y, Engelmann F, Wang Q-C (2018) Cryopreservation of small leaf squares-bearing adventitious buds of Lilium Oriental hybrid 'Siberia' by vitrification. Plant Cell Tissue Org Cult 133:159–164

Pizzolato TD, Polashock JJ, Thomas KL, Kitto SL (2014) Developmental anatomy of blueberry (Vaccinium corymbosum L. 'Aurora') shoot regeneration. In Vitro Cell Dev Biol-Plant 50:722–728

Prior RL, Lazarus SA, Cao G, Muccitelli H, Hammerstone JF (2001) Identification of procyanidins and anthocyanins in blueberries and cranberries (Vaccinium spp.) using high-performance liquid chromatography/massspectrometry. J Agric Food Chem 49:1270–1276

Prodorutti D, Pertot H, Giongo L, Gessler C (2007) High blueberry cultivation, protection, breeding and biotechnology. Eur J Plant Sci Biotechnol 1:44–56

Reed BM (1989) The effect of cold hardening and cooling rate on the survival of apical meristems of Vaccunium species frozen in liquid nitrogen. CryoLetters 10:315–322

Retamales JB, Hancock JF (2012) Blueberries. Crop production science in horticulture 21. CABI, UK

Rodriguez-Mateos A, Cifuentes-Gomez T, Tabatabaee S, Lecras S, Spencer JPE (2012) Procyanidin, anthocyanin, and chlorogenic acid contents of highbush and lowbush blueberries. J Agric Food Chem 60:5772–5778

Rowland LJ, Ogden EL (1992) Use of a cytokinin conjugate for efficient shoot regeneration from leaf sections of highbush blueberry. HortSci 27:1127–1129

Sakai W (1973) Simple method for differential staining of paraffin embedded plant material using toluidine blue O. Biotechnol Histochem 48:247–249

Sakai A, Kobayash S, Oiyama I (1990) Cryopreservation of nucellar cells of navelorange (Citrus sinensis Osb. var. brasiliensis Tanaka) by vitrification. Plant Cell Rep 9:30–33

Song G-Q, Hancock JF (2012) Recent advances in blueberry transformation. Int J Fruit Sci 12:316–332

Strik BC, Yarborough D (2005) Blueberry production tends in North America, 1992–2003, and predictions for growth. HortTechnology 15:391–398

Sweeney MI, Kalt W, MacKinnon SL, Ashby J, Gottschall-Pass KT (2002) Feeding rats diets enriched in lowbush blueberries for six weeks decreases is chemical-induced brain damage. Nutr Neurosci 5:427–431

Uchendu EE, Reed BM (2009) Desiccation tolerance and cryopreservation of in vitro grown blueberry and cranberry shoot tips. Acta Hortic 810:567–574

Wang R-R, Gao X-X, Chen L, Liu-Qing Huo L-Q, Li M-F, Wang Q-C (2014a) Shoot recovery and genetic integrity of Chrysanthemum morifolium shoot tips following cryopreservation by droplet-vitrification. Sci Horti 176:330–339

Wang B, Wang R-R, Cui Z-H, Li J-W, Bi W-L, Li B-Q, Wang Q-C (2014b) Potential applications of cryobiotechnology to plant genetic transformation and pathogen eradication. Biotechnol Adv 32:583–595

Wang L-Y, Li Y-D, Sun H-Y, Liu H-G, Tang X-D, Wang Q-C, Zhang Z-D (2017) An efficient droplet-vitrification cryopreservation for valuable blueberry germplasm. Sci Hortic 219:60–69

Wang M-R, Chen L, da Silva JAT, Volk GM, Wang Q-C (2018) Cryobiotechnology of apple (Malus spp.): development, progress and future prospects. Plant Cell Rep Plant Cell Rep. https://doi.org/10.1007/s00299-018-2249-x

Williams CM, Mohsen El MA, Vauzour D, Rendeiro C, Butler LT, Ellis JA, Whiteman M, Spencer JP (2008) Blueberry-induced changes in spatialworking memory correlate with changes in hippocampal CREB phosphorylation and brain-derived neurotrophicfactor (BDNF) levels. Free Radic Biol Med 45:295–305

Yin Z-F, Bi W-L, Long C, Zhao B, Volk GM, Wang Q-C (2014) An efficient,widely applicable cryopreservation of Lilium shoot tips by droplet-vitrification. Acta Physiol Plant 36:1683–1692

Zhao X, Zhan L, Zou X (2011) In vitro high-frequency regeneration of half-highbush 'Northland' blueberry. N Z J Crop Hortic Sci 39:51–59
Ethics declarations
Conflict of interest
The authors declare that they have no conflict of interest.
Additional information
Communicated by Sergio J. Ochatt.
About this article
Cite this article
Chen, H., Liu, J., Pan, C. et al. In vitro regeneration of adventitious buds from leaf explants and their subsequent cryopreservation in highbush blueberry. Plant Cell Tiss Organ Cult 134, 193–204 (2018). https://doi.org/10.1007/s11240-018-1412-y
Received:

Accepted:

Published:

Issue Date:
Keywords
Blueberry

Long-term preservation

Droplet-vitrification

Genetic stability

Leaf explant

Recovery