Abstract
The influence of ethylene and ethylene modulators on the in vitro organogenesis of tomato was studied using a highly regenerating accession of the wild tomato Solanum pennellii and an F1 plant resulting from a cross between Solanum pennellii and Solanum lycopersicum cv. Anl27, which is known to have a low regeneration frequency. Four ethylene-modulating compounds, each at four levels, were used, namely: cobalt chloride (CoCl2), which inhibits the production of ethylene; AgNO3 (SN), which inhibits ethylene action; and Ethephon and the precursor 1-aminocyclopropane-1-carboxylic acid (ACC), which both promote ethylene synthesis. Leaf explants of each genotype were incubated on shoot induction medium supplemented with each of these compounds at 0, 10 or 15 days following bud induction. The results obtained in our assays indicate that ethylene has a significant influence on tomato organogenesis. Concentrations of ethylene lower than the optimum (according to genotype) at the beginning of the culture may decrease the percentage of explants with buds (B), produce a delay in their appearance, or indeed inhibit bud formation. This was observed in S. pennellii and the F1 explants cultured on media with SN (5.8–58.0 μM) as well as in the F1 explants cultured on medium with 21.0 μM CoCl2. The percentage of explants with shoots (R) and the mean number of shoots per explant with shoots (PR) also diminished in media that contained SN. Shoots isolated from these explants were less developed compared to those isolated from control explants. On the other hand, ethylene supplementation may contribute to enhancing shoot development. The number of isolable shoots from S. pennellii explants doubled in media with ACC (9.8–98.0 μM). Shoots isolated from explants treated with ethylene releasing compounds showed a higher number of nodes when ACC and Ethephon were added at 10 days (in F1 explants) or at 15 days (in S. pennellii) after the beginning of culture. Thus, the importance of studying not only the concentration but also the timing of the application of regulators when developing regeneration protocols has been made manifest. An excess of ethylene supplementation may produce an inhibitory effect, as was observed when using Ethephon (17.2–69.0 μM). These results show the involvement of ethylene in tomato organogenesis and lead us to believe that ethylene supplementation may contribute to enhancing regeneration and shoot development in tomato.
This is a preview of subscription content, log in to check access.
Access options
Buy single article
Instant access to the full article PDF.
US$ 39.95
Price includes VAT for USA
Subscribe to journal
Immediate online access to all issues from 2019. Subscription will auto renew annually.
US$ 199
This is the net price. Taxes to be calculated in checkout.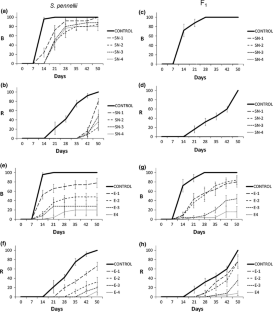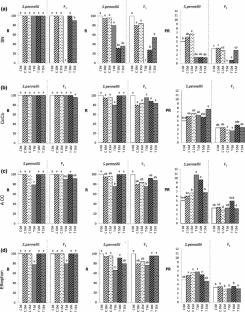 Abbreviations
ACC:

1-aminocyclopropane- 1 -carboxylic acid

BM:

Murashige and Skoog basal medium (1962)

CoCl2 :

Cobalt chloride

Ethephon:

2-chloroethanephosphonic acid

SN:

Silver nitrate (AgNO3)

SIM:

Shoot induction medium
References
Abeles FB, Morgan PW, Saltveit ME (1992) Ethylene in plant biology. Academic Press, San Diego

Bhatia P, Ashwath N, Senaratna T, David M (2004) Tissue culture studies of tomato (Lycopersicon esculentum). Plant Cell Tiss Org Cult 78:1–21

Bhatia P, Ashwath N, Midmore DJ (2005) Effects of genotype, explant orientation, and wounding on shoot regeneration in tomato. In Vitro Cell Dev Biol-Plant 41:457–464

Biddington NL (1992) The Influence of ethylene in plant-tissue culture. Plant Growth Regul 11:173–187

Brown DC, Thorpe TA (1995) Crop improvement through tissue culture. World J Microbiol Biotechnol 11(4):409–415

Chraibi KMB, Latche A, Roustan JP, Fallot J (1991) Stimulation of shoot regeneration from cotyledons of Helianthus annuus by the ethylene inhibitors,silver and cobalt. Plant Cell Rep 10:204–207

Devi R, Dhaliwal MS, Kaur A, Gosal SS (2008) Effect of growth regulators on in vitro morphogenic response of tomato. Indian J Biotechnol 7:526–530

Dias LLC, Santa-Catarina C, Ribeiro DM, Barros RS, Floh EIS, Otoni WC (2009) Ethylene and polyamine production patterns during in vitro shoot organogenesis of two passion fruit species as affected by polyamines and their inhibitor. Plant Cell Tiss Org Cult 99:199–208

Dimasi-Theriou K, Economou AS (1995) Ethylene enhances shoot formation in cultures of the peach rootstock GF-677 (Prunus persica × P. amygdalus). Plant Cell Rep 15:87–90

Gisbert C, Arrillaga I, Roig LA, Moreno V (1999) Adquisition of a collection of Lycopersicon pennellii (Corr. D'Arcy) transgenic plants with uidA and nptII marker genes. J Hortic Sci Biotechnol 74:105–109

Hughes KW (1981) In vitro ecology: exogenous factors affecting growth and morphogenesis in plant culture systems. Environ Exp Bot 21:281–288

Huxter TJ, Thorpe TA, Reid DM (1981) Shoot initiation in light- and darkgrown tobacco callus: the role of ethylene. Physiol Plant 53:319–326

Kumar PP, Lakshmanan P, Thorpe TA (1998) Regulation of morphogenesis in plant tissue culture by ethylene. In Vitro Cell Dev Biol Plant 34:94–103

Lima JE, Benedito VA, Figueira A, Peres LEP (2009) Callus, shoot and hairy root formation in vitro as affected by the sensitivity to auxin and ethylene in tomato mutants. Plant Cell Rep 28:1169–1177

Lu J, Vahala J, Pappinen A (2011) Involvement of ethylene in somatic embryogenesis in Scots pine (Pinus sylvestris L.). Plant Cell Tiss Org Cult 107:25–33

Mohiuddin AKM, Chowdhury MKU, Abdullah ZC, Napis S (1997) Influence of silver nitrate (ethylene inhibitor) on cucumber in vitro shoot regeneration. Plant Cell Tiss Org Cult 51:75–78

Moshkov IE, Novikova GV, Hall MA, George EF (2008) Plant Growth Regulators III: ethylene. In: George EF, Hall MA, Klerk G-JD (eds) Plant Propaga-tion by Tissue Culture, vol 1. 3rd edn. Springer, The Netherlands, pp 239–248

Murashige T, Skoog F (1962) A revised medium for rapid growth and bioassays with tobacco tissue cultures. Physiol Plant 15:473–497

Osman MG, Khalafalla MM (2010) Promotion of in vitro shoot formation from shoot tip of tomato (Lycopersicon esculentum Mill. cv. Omdurman) by ethylene inhibitors. Int J Curr Res 4:82–86

Ptak A, El Tahchy A, Wyzgolik G, Henry M, Laurain-Mattar D (2010) Effects of ethylene on somatic embryogenesis and galantamine content in Leucojum aestivum L. cultures. Plant Cell Tiss Org Cult 102:61–67

Pua EC, Sim GE, Chi GL, Kong LF (1996) Synergistic effects of ethylene inhibitors and putrescine on shoot regeneration from hypocotyl explants of Chinese radish (Raphanus sativus L. var. longipinnatus Bailey) in vitro. Plant Cell Rep 15:685–690

Reid MS (1995) Ethylene in plant growth, development and senescence. In: Davies PJ (ed) Plant hormones: physiology, biochemistry and molecular biology, 2nd edn. Kluwer Acad Publ, The Netherlands, pp 486–508

Trujillo-Moya C, Gisbert C, Vilanova S, Nuez F (2011) Localization of QTLs for in vitro plant regeneration in tomato. BMC Plant Biol 11: art.140

Tsuchisaka A, Theologis A (2004) Heterodimeric interactions among the 1-amino-cyclopropane-1-carboxylate synthase polypeptides encoded by the Arabidopsis gene family. Proc Natl Acad Sci USA 101:2275–2280

Vogel JP, Woeste KE, Theologis A, Kieber JJ (1998) Recessive and dominant mutations in the ethylene biosynthetic gene ACS5 of Arabidopsis confer cytokinin insensitivity and ethylene overproduction, respectively. Proc Natl Acad Sci USA 95:4766–4771
Acknowledgments
Carlos Trujillo has a predoctoral fellowship from the Spanish 'Ministerio de Educación y Ciencia'. This work has been funded by Universitat Politécnica de València (PAID 05-10). The technical assistance of N. Palacios and the revision of the manuscript's English by J. Bergen are gratefully acknowledged.
About this article
Cite this article
Trujillo-Moya, C., Gisbert, C. The influence of ethylene and ethylene modulators on shoot organogenesis in tomato. Plant Cell Tiss Organ Cult 111, 41–48 (2012). https://doi.org/10.1007/s11240-012-0168-z
Received:

Accepted:

Published:

Issue Date:
Keywords
Organogenesis

ACC

AgNO3
CoCl2

Ethephon