Abstract
The mechanisms for the variability in antiplatelet effects of clopidogrel are not elucidated entirely. Immature (reticulated) platelets may modulate the antiplatelet effects of clopidogrel but must be measured using flow cytometry. Whether new automated detection techniques yield similar results is not known. The objectives of the study to evaluate the role of immature platelets assessed by an automated method in response to the antiplatelet effects of clopidogrel. Twenty-nine healthy volunteers had platelet studies performed before and 1 week after 75 mg daily dosing of clopidogrel. Immature platelet fraction (IPF) was determined using an automated particle counter. Subjects were stratified into tertiles based on the IPF. Platelet studies included light transmission aggregometry (LTA), and vasodilator stimulated phosphoprotein phosphorylation (VASP-P) determined by platelet reactivity index (PRI). Baseline platelet aggregation responses to 2, 5 and 20 μM ADP, were similar in all three tertiles, however they were greater in the upper than in the lower tertile of immature platelets after clopidogrel in response to 5 μM ADP (54% vs. 23%, P = 0.02), with concordant trends for the other two concentrations. PRI was also greater in the upper tertile after clopidogrel (71.2% vs. 57.8%, P = 0.04). The frequency of clopidogrel hyporesponsiveness (aggregation >50% in response to 5 μM of ADP) was also higher in the upper tertile when compared to lower tertile, (60%) versus (10%) respectively (P = 0.0001). Immature platelets measured using an automated method, are associated with impaired response to antiplatelet effects of clopidogrel.
This is a preview of subscription content, log in to check access.
Access options
Buy single article
Instant access to the full article PDF.
US$ 39.95
Price includes VAT for USA
Subscribe to journal
Immediate online access to all issues from 2019. Subscription will auto renew annually.
US$ 99
This is the net price. Taxes to be calculated in checkout.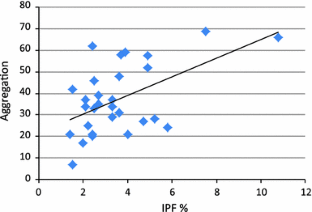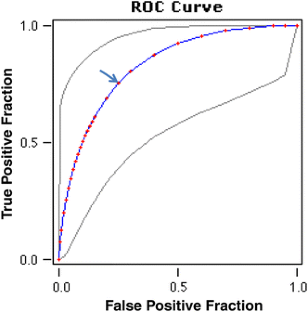 References
1.

Yusuf S, Zhao F, Mehta SR, Chrolavicius S, Tognoni G, Fox KK (2001) Effects of clopidogrel in addition to aspirin in patients with acute coronary syndromes without ST-segment elevation. N Engl J Med 345(7):494–502

2.

Mills DC, Puri R, Hu CJ, Minniti C, Grana G, Freedman MD et al (1992) Clopidogrel inhibits the binding of ADP analogues to the receptor mediating inhibition of platelet adenylate cyclase. Arterioscler Thromb 12(4):430–436

3.

Mehta SR, Yusuf S, Peters RJ, Bertrand ME, Lewis BS, Natarajan MK et al (2001) Effects of pretreatment with clopidogrel and aspirin followed by long-term therapy in patients undergoing percutaneous coronary intervention: the PCI-CURE study. Lancet 358(9281):527–533

4.

Steinhubl SR, Berger PB, Mann JT 3rd, Fry ET, DeLago A, Wilmer C et al (2002) Early and sustained dual oral antiplatelet therapy following percutaneous coronary intervention: a randomized controlled trial. JAMA 288(19):2411–2420

5.

Angiolillo DJ, Fernandez-Ortiz A, Bernardo E, Alfonso F, Macaya C, Bass TA et al (2007) Variability in individual responsiveness to clopidogrel: clinical implications, management, and future perspectives. J Am Coll Cardiol 49(14):1505–1516

6.

Bonello L, Armero S, Ait Mokhtar O, Mancini J, Aldebert P, Saut N et al (2010) Clopidogrel loading dose adjustment according to platelet reactivity monitoring in patients carrying the 2C19*2 loss of function polymorphism. J Am Coll Cardiol 56(20):1630–1636

7.

Ferreiro JL, Angiolillo DJ (2009) Clopidogrel response variability: current status and future directions. Thromb Haemost 102(1):7–14

8.

Ault KA, Knowles C (1995) In vivo biotinylation demonstrates that reticulated platelets are the youngest platelets in circulation. Exp Hematol 23(9):996–1001

9.

Dale GL, Friese P, Hynes LA, Burstein SA (1995) Demonstration that thiazole-orange-positive platelets in the dog are less than 24 hours old. Blood 85(7):1822–1825

10.

Robinson M, MacHin S, Mackie I, Harrison P (2000) In vivo biotinylation studies: specificity of labelling of reticulated platelets by thiazole orange and mepacrine. Br J Haematol 108(4):859–864

11.

McCabe DJ, Harrison P, Sidhu PS, Brown MM, Machin SJ (2004) Circulating reticulated platelets in the early and late phases after ischaemic stroke and transient ischaemic attack. Br J Haematol 126(6):861–869

12.

Lakkis N, Dokainish H, Abuzahra M, Tsyboulev V, Jorgensen J, De Leon AP et al (2004) Reticulated platelets in acute coronary syndrome: a marker of platelet activity. J Am Coll Cardiol 44(10):2091–2093

13.

Guthikonda S, Lev EI, Patel R, DeLao T, Bergeron AL, Dong JF et al (2007) Reticulated platelets and uninhibited COX-1 and COX-2 decrease the antiplatelet effects of aspirin. J Thromb Haemost 5(3):490–496

14.

Guthikonda S, Alviar CL, Vaduganathan M, Arikan M, Tellez A, DeLao T et al (2008) Role of reticulated platelets and platelet size heterogeneity on platelet activity after dual antiplatelet therapy with aspirin and clopidogrel in patients with stable coronary artery disease. J Am Coll Cardiol 52(9):743–749

15.

Pons I, Monteagudo M, Lucchetti G, Munoz L, Perea G, Colomina I et al (2010) Correlation between immature platelet fraction and reticulated platelets. Usefulness in the etiology diagnosis of thrombocytopenia. Eur J Haematol 85(2):158–163

16.

Kim HR, Park BR, Lee MK, Park AJ, Ahn JY (2007) Comparison of an immature platelet fraction and reticulated platelet in liver cirrhosis. Korean J Lab Med 27(1):7–12

17.

Pankraz A, Bauer N, Moritz A (2009) Comparison of flow cytometry with the Sysmex XT2000iV automated analyzer for the detection of reticulated platelets in dogs. Vet Clin Pathol 38(1):30–38

18.

Gurbel PA, Bliden KP, Guyer K, Cho PW, Zaman KA, Kreutz RP et al (2005) Platelet reactivity in patients and recurrent events post-stenting: results of the PREPARE POSTSTENTING study. J Am Coll Cardiol 46(10):1820–1826

19.

Angiolillo DJ, Shoemaker SB, Desai B, Yuan H, Charlton RK, Bernardo E et al (2007) Randomized comparison of a high clopidogrel maintenance dose in patients with diabetes mellitus and coronary artery disease: results of the optimizing antiplatelet therapy in diabetes mellitus (OPTIMUS) study. Circulation 115(6):708–716

20.

Cesari F, Marcucci R, Caporale R, Paniccia R, Romano E, Gensini GF et al (2008) Relationship between high platelet turnover and platelet function in high-risk patients with coronary artery disease on dual antiplatelet therapy. Thromb Haemost 99(5):930–935

21.

Grove EL, Hvas AM, Kristensen SD (2009) Immature platelets in patients with acute coronary syndromes. Thromb Haemost 101(1):151–156

22.

Grove EL, Hvas AM, Mortensen SB, Larsen SB, Kristensen SD (2011) Effect of platelet turnover on whole blood platelet aggregation in patients with coronary artery disease. J Thromb Haemost 9(1):185–191

23.

Wurtz M, Grove EL, Wulff LN, Kaltoft AK, Tilsted HH, Jensen LO et al (2010) Patients with previous definite stent thrombosis have a reduced antiplatelet effect of aspirin and a larger fraction of immature platelets. JACC Cardiovasc Interv 3(8):828–835

24.

Zanazzi M, Cesari F, Rosso G, Farsetti S, Caroti L, Gori AM et al (2010) Reticulated platelets and platelet reactivity in renal transplant recipients receiving antiplatelet therapy. Transplant Proc 42(4):1156–1157

25.

Cesari F, Marcucci R, Gori AM, Caporale R, Fanelli A, Paniccia R et al (2010) High platelet turnover and reactivity in renal transplant recipients patients. Thromb Haemost 104(4):804–810

26.

Perneby C, Wallen NH, Rooney C, Fitzgerald D, Hjemdahl P (2006) Dose- and time-dependent antiplatelet effects of aspirin. Thromb Haemost 95(4):652–658

27.

Rondina MT, Schwertz H, Harris ES, Kraemer BF, Campbell RA, Mackman N et al (2011) The septic milieu triggers expression of spliced tissue factor mRNA in human platelets. J Thromb Haemost 9(4):748–758

28.

Shashkin PN, Brown GT, Ghosh A, Marathe GK, McIntyre TM (2008) Lipopolysaccharide is a direct agonist for platelet RNA splicing. J Immunol 181(5):3495–3502
Conflicts of interest
There are no other conflicts of interest.
About this article
Cite this article
Ibrahim, H., Nadipalli, S., DeLao, T. et al. Immature platelet fraction (IPF) determined with an automated method predicts clopidogrel hyporesponsiveness. J Thromb Thrombolysis 33, 137–142 (2012). https://doi.org/10.1007/s11239-011-0665-7
Keywords
Immature platelets

Clopidogrel

Hypo-responsiveness

Platelet aggregation