Abstract
The siphonostomatoid parasitic copepod Caligus macrurus Heller, 1865 is redescribed based on new material collected from the gill filaments and pharynx of tripletail Lobotes surinamensis Bloch (Lobotidae) caught in Iskenderun Bay, Turkey. Key diagnostic characters and newly observed taxonomic features are reported, supported by light and scanning electron microscopy observations. This is the first report of C. macrurus from Mediterranean waters. Caligus macrurus is also recognised as conspecific with the better known Caligus bennetti Causey, 1953, found on the same host, which becomes a junior subjective synonym of C. macrurus. Caligus O.F. Müller, 1785 and Sciaenophilus van Beneden, 1852 have both been treated as valid genera within the family Caligidae although numerous doubts have been expressed over the validity of the latter. The morphological evidence does not support generic level distinction and we recommend the transfer of all species currently placed in Sciaenophilus into Caligus as C. tenuis (van Beneden, 1852), C. pharaonis von Nordmann, 1832, C. nibeae Shen, 1957 and C. macrurus.
This is a preview of subscription content, log in to check access.
Access options
Buy single article
Instant access to the full article PDF.
US$ 39.95
Price includes VAT for USA
Subscribe to journal
Immediate online access to all issues from 2019. Subscription will auto renew annually.
US$ 199
This is the net price. Taxes to be calculated in checkout.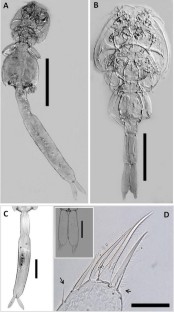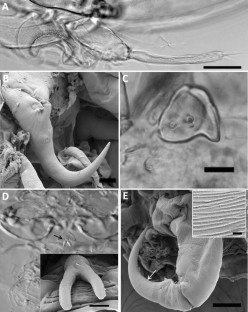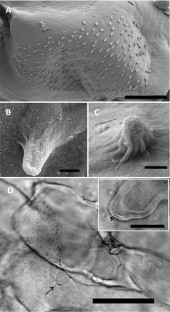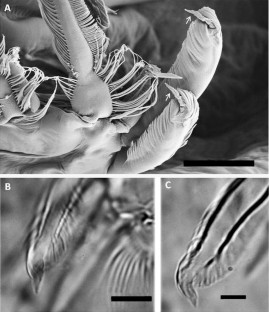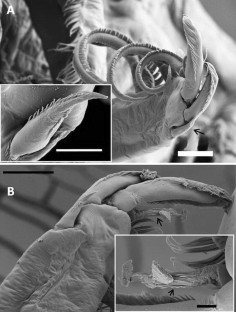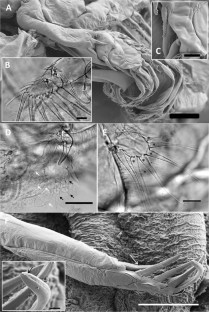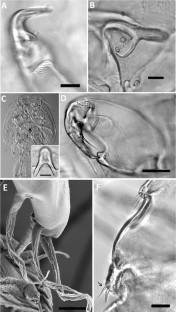 References
Boxshall, G. A. (1990). The skeletomusculature of siphonostomatoid copepods, with an analysis of adaptive radiation in structure of the oral cone. Philosophical Transactions of the Royal Society, London B, 328, 167–212.

Boxshall, G. A., & Halsey, S. (2004). An Introduction to Copepod Diversity. London, Ray Society, 966 pp.

Capart, A. (1941). Copepoda parasitica. V. Résultats scientifiques des croisières du Navire-École belge "Mercator". Mémoires du Musée Royal d'Historie Naturelle de Belgique, 2, 171–197.

Capart, A. (1959). Copépodes parasites. Résultats Scientifiques de l'Expédition Océanographique Belge dans les Eaux Côtieres Africaines de l'Atlantique Sud (1948-1949). Institut Royale des Sciences Naturelles de Belgique, 3, 55–126.

Causey, D. L. (1953). Parasitic Copepoda from Grand Isle, Louisiana. Occasional Papers of the Marine Laboratory, Louisiana State University, 7, 1–18.

Causey, D. L. (1955). Parasitic Copepoda from Gulf of Mexico fish. Occasional Papers of the Marine Laboratory, Louisiana State University, 9, 1–19.

Causey, D. L. (1960). Parasitic Copepoda from Mexican coastal fishes. Bulletin of Marine Science of the Gulf and Caribbean, 10(3), 323–337.

Demirkale, I., Özak, A., Yanar, A., & Boxshall, G. A. (2014). Caligus solea n. sp. (Copepoda: Caligidae) parasitic on the common sole Solea solea (Linnaeus) from the north-eastern Mediterranean off the Turkish coast. Systematic Parasitology, 89, 23–32.

Dojiri, M., & Ho, J.-S. (2013). Systematics of the Caligidae, Copepods Parasitic on Marine Fishes. Crustaceana Monographs, 18. Leiden & Boston: Brill, 448 pp.

Felgenhauer, B. (1987). Techniques for preparing crustaceans for scanning electron microscopy. Journal of Crustacean Biology, 7, 71–76.

Froese, R., & Pauly, D. (Eds) (2016). FishBase. World Wide Web electronic publication. Available at: www.fishbase.org (accessed April 2016).

Hayes, P., Justine, J.-L., & Boxshall, G. A. (2012). The genus Caligus Müller, 1785 (Copepoda: Siphonostomatoida): two new species from reef associated fishes in New Caledonia, and some nomenclatural problems resolved. Zootaxa, 3534, 21–39.

Heegaard, P. (1966). Parasitic copepods from Texas. Videnskabelige Meddelelser fra Dansk Naturhistorisk Forening i Kjøbenhavn, 129, 187–197.

Heller, C. (1865). Crustaceen. Reise der osterreichischen Fregatte Novara um die Erde in den Jahren 1857, -58, 59 unter den Befehlen des Commodore B. Von Wüllerstorf-Urbair. Zoolgischer Theil, 2(3), 1–280.

Ho, J.-S., & Bashirullah, A. (1977). Two species of caligid copepods (Crustacea) parasitic on marine fishes of Venezuela, with discussion of Metacaligus Thomsen, 1949. Journal of Natural History, 11, 703–714.

Ho, J.-S., & Lin, C. (2004). Sea Lice of Taiwan: Copepoda, Siphonostomatoida, Caligidae. Keelung, Taiwan: The Sueichan Press, 388 pp.

Johnson, S. C., Treasurer, J. W., Bravo, S., Nagasawa, K., & Kabata, Z. (2004). A review of the impact of parasitic copepods on marine aquaculture. Zoological Studies, 43, 229–243.

Kabata, Z. (1979). Parasitic Copepoda of British Fishes. London: Ray Society, 468 pp.

Müller, O. F. (1785). Entomostraca, seu Insecta testacea quae in aquis Daniae et Novegiae resperit. XI. Caligus. Leipzig and Copenhagen, pp. 128–134.

Özak, A., Demirkale, İ., Boxshall, G. A., & Etyemez, M. (2013). Parasitic copepods of the common sole, Solea solea (L.), from the Eastern Mediterranean coast of Turkey. Systematic Parasitology, 86, 173–185.

Özak, A. A., Demirkale, İ., & Yanar, A. (2012). First record of two species of parasitic copepods on immigrant Pufferfishes (Tetraodontiformes: Tetraodontidae) caught in the eastern Mediterranean sea. Turkish Journal of Fisheries and Aquatic Sciences, 12, 751–760.

Prabha, C., & Pillai, N. K. (1983). Additions to the copepods parasitic on the marine fishes of India. 1. On twelve species of caligids. Records of the Zoological Survey of India Occasional Paper, 46, 1–46.

Raibaut, A., Combes, C., & Benoit, F. (1998). Analysis of the parasitic copepod species richness among Mediterranean fish. Journal of Marine Systems, 15(1–4), 185–206.

van Beneden, P. J. (1852). Note sur quelques parasites d'un poisson rare sur nos cotes (le Maigre d'Europe, Sciaena aquila Cuv). Bulletin de l'Académie Royale des Sciences, des Lettres et des Beaux-Artes de Belgique, 19, 98–109.

Yamaguti, S. (1963). Parasitic Copepoda and Branchiura of Fishes. New York: Wiley Interscience, 1104 pp.
Acknowledgements
We would like to thank Assoc. Prof. Dr. Kasım Ocakoglu, Head of Advanced Technologies Research & Application Center (MEITAM) of the University of Mersin, Turkey, for his administrative support. We also would like to thank Prof. Suphan Karaytug and Ms. Seher Kuru from Mersin University, Turkey, for their technical help and comments during the SEM and LM studies.
Funding
This study was funded by the Cukurova University Academic Research Projects Unit (SUF2013BAP2).
Ethics declarations
Conflict of interest
The authors declare that they have no conflict of interest.
Ethical approval
All applicable institutional, national and international guidelines for the care and use of animals were followed.
About this article
Cite this article
Özak, A.A., Yanar, A. & Boxshall, G.A. The discovery of Caligus macrurus Heller, 1865 (Copepoda: Caligidae) in the Mediterranean Sea, and the recognition of Sciaenophilus van Beneden, 1852 as a junior synonym of Caligus Müller, 1785. Syst Parasitol 94, 97–109 (2017). https://doi.org/10.1007/s11230-016-9682-4
Received:

Accepted:

Published:

Issue Date:
Keywords
Gill Filament

Plumose Seta

Parasitic Copepod

Outer Spine

Pedigerous Somite