Abstract
Increasing the availability of wireless body sensor network is obligatory to monitor the patient inside and outside the hospital environment. Major amount of energy dissipated in the sensor node is through the enormous switching transitions in the transceiving unit, and hence, it becomes essential to minimize the switching transitions to prolong the lifetime of the network. Also, the packet holding cost in terms of energy influences the network lifetime to a greater extent. The novel energy-efficient framework (NEEF) approach provides a solution for lifetime problem and availability problem in the network. The subject is modeled as finite state machine with normal, abnormal and above normal states. The packet in the cluster head is transmitted once it reaches the threshold level. The critical packet is hoped through high energy node to ensure safe data communication. The framework is evaluated with Fail Safe Fault Tolerant algorithm. The lifetime enhancement is achieved through reducing the switching loss of the transceivers circuit. The NEEF provides extended lifetime and throughput and the framework also promotes improved half-life period. The first dead node in case of NEEF framework is high. The NEEF ensures high availability and extended lifetime.
This is a preview of subscription content, log in to check access.
Access options
Buy single article
Instant access to the full article PDF.
US$ 39.95
Price includes VAT for USA
Subscribe to journal
Immediate online access to all issues from 2019. Subscription will auto renew annually.
US$ 199
This is the net price. Taxes to be calculated in checkout.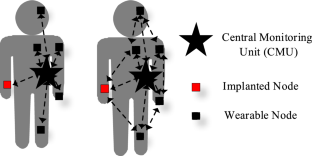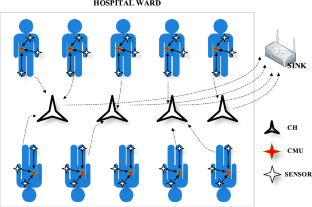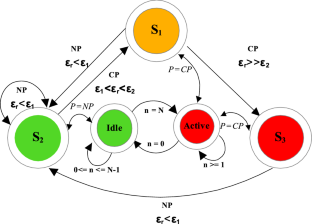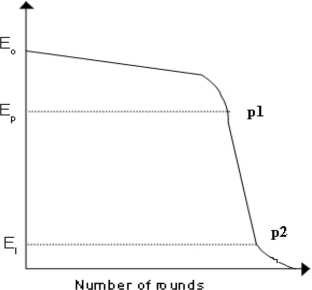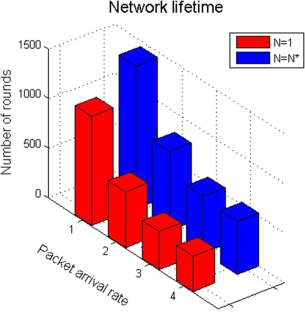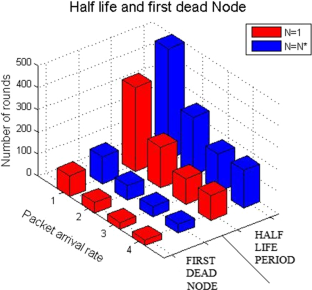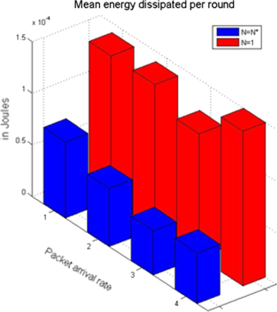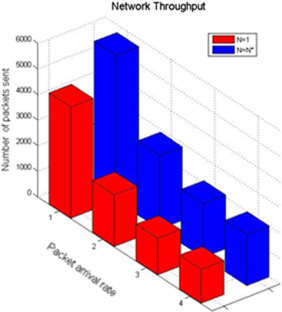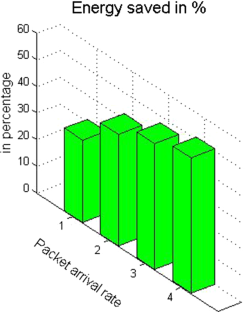 References
1.

Kanagachidambaresan GR, SarmaDhulipala VR, Vanusha D, Udhaya MS (2011) Matlab based modeling of body sensor network using ZigBee protocol. In CIIT 2011. CCIS 250:773–776

2.

Kanagachidambaresan GR, Chitra A (2015) Fail safe fault tolerant mechanism for wireless body sensor network (WBSN). Wirel Pers Commun 80(1):247–260. https://doi.org/10.1007/s11277-014-2006-6

3.

Ameen MA, Nessa A, Kwak KS (2008) QoS issues with focus on wireless body area networks. In: Proceedings of ICCIT08: The 2008 Third International Conference on Convergence and Hybrid Information Technology. Washington, DC, pp 801–807

4.

Kanagachidambaresan GR, Chitra A (2016) Thermal aware fail safe fault tolerant algorithm for wireless body sensor network (WBSN). Wirel Pers Commun 90(4):1935–1950

5.

Qiao Y, Yan X, Matthews A, Fallon E, Hanley A, Hay G, Kearney K (2007) Handover strategies in multi-homed body sensor networks. In: Proceedings of the 2007 Information Technology and Telecommunications Conference. Dublin, pp 183–189

6.

Braem B, Latre B, Blondia C, Moerman I, Demeester P (2009) Analyzing and improving reliability in multi-hop body sensor networks. Int J Adv Internet Technol 2:152–161

7.

Linz T, von Krshiwoblozki M, Walter H (2010) Novel packaging technology for body sensor networks based on adhesive bonding. In: Proceedings of the 2010 International Conference on Body Sensor Networks. Biopolis, pp 308–314

8.

Huang D-C, Lee J-H (2013) A dynamic N threshold prolong lifetime method for wireless sensor nodes. Math Comput Model 57(11–12):2731–2741

9.

Chen M, Gonzalez S, Vasilakos A, Cao H, Leung CCM (2011) Body area networks: a survey. Mob Netw Appl. https://doi.org/10.1007/s11036-010-0260-8

10.

Custodio V, Herrera FJ, Lopez G, Moreno JI (2012) A review on architectures and communication technologies for wearable health monitoring system. Sensors. https://doi.org/10.3390/s121013907

11.

Hughes L, Wang X, Chen T (2012) A review of protocol implementation and energy efficient cross layer design for wireless body area networks. Sensors. https://doi.org/10.3390/s121114730

12.

Jiang CJ, Shi WR, Xiang M, Tang XL (2010) Energy balanced unequal clustering protocol for wireless sensor network. J China Univ Posts Telecommun 17:94–99

13.

Jiang FC, Huang DC, Yang C-T, Leu FY (2012) Lifetime elongation for wireless sensor network using queue-based approaches. J Supercomput 59(3):1312–1335

14.

Du X, Xiao Y (2006) Energy efficient chessboard clustering and routing in heterogeneous sensor networks. Int J Wirel Mob Comput IJWMC 1(2):121–130

15.

Mhatre V, Rosenberg CP, Kofman D et al (2005) A minimum cost heterogeneous sensor network with a lifetime constraint. IEEE Trans Mob Comput 1(1):4–15

16.

Xiaojiang D, Guizani M, Xiao Y, Chen H-H (2007) Two tier secure routing protocol for heterogeneous sensor networks. IEEE Trans Wirel Commun 6(9):3395–3401

17.

Polastre J, Hill J, Culler D (2004) Versatile low energy media access for wireless sensor networks. In: Proceedings SenSys'04, pp 95–107

18.

Maheswar R, Jayaparvathy R (2011) Performance analysis of cluster based sensor networks using N-policy M/G/1 queueing model. Eur J Sci Res 58(2):177–188

19.

Maheswar R, Jayaparvathy R (2012) Performance analysis of fault tolerant node in wireless sensor network. In: Third International Conference on Advances in Communication, Network, and Computing—CNC 2012. Springer, Berlin

20.

Maheswar R, Jayaparvathy R (2010) Power optimization method for heterogeneous sensor network with finite buffer capacity. Int J Recent Trends Eng Technol 3(3):218–220

21.

Jayarajan P, Maheswar R, Kanagachidambaresan GR (2017) Modified energy minimization scheme using queue threshold based on priority queueing model. Cluster Comput 22:12111–12118

22.

Nageswari D, Maheswar R, Kanagachidambaresan GR (2018) Performance analysis of cluster based homogeneous sensor network using energy efficient N-policy (EENP) model. Cluster Comput 22:12243–12250

23.

Jayarajan P, Kanagachidambaresan GR, Sundararajan TVP, Sakthipandi K, Maheswar R, Karthikeyan A (2018) An energy aware buffer management (EABM) routing protocol for WSN. J Supercomput. https://doi.org/10.1007/s11227-018-2582-4
Acknowledgements
The authors also would like to express their sincere thanks to Prof. Dr. Truong Khang Nguyen, Division of Computational Physics, Institute for Computational Science, Faculty of Electrical and Electronics Engineering, Ton Duc Thang University, Ho Chi Minh City, Vietnam for giving his value suggestion, comments and support to complete this work as effective.
Additional information
Publisher's Note
Springer Nature remains neutral with regard to jurisdictional claims in published maps and institutional affiliations.
About this article
Cite this article
Malathy, S., Rastogi, R., Maheswar, R. et al. A novel energy-efficient framework (NEEF) for the wireless body sensor network. J Supercomput (2019). https://doi.org/10.1007/s11227-019-03107-x
Keywords
WBSN

Energy

Hot Spot

Energy hole

Finite state machine (FSM)