Abstract
This article proposes three software reliability models based on a hybrid approach combining NHPP models, Weibull model, and exponential model. The software failure is first categorised into three categories, namely pure software failures, hardware-induced software failures, and user-induced software failures. Based on the failure behaviour, NHPP models were adapted for pure software failures, Weibull model for hardware-induced failures, and exponential model for user-induced software failures. The failure intensity function, mean value function, and reliability function were determined. The proposed models are validated using big data analysis. From the data collected during the testing phase, the optimal values of parameters were estimated using maximum likelihood estimation and genetic algorithm. The expected number of failures and the cumulative number of failures were calculated, and comparison was made between the observed values to show the performance of the proposed models. A comparison criterion was also proposed to confirm the estimation accuracy. Finally, a t test was conducted to test the significance of the difference between the observed and estimated values. Experimental results confirm the better estimation accuracy of the proposed models.
This is a preview of subscription content, log in to check access.
Access options
Buy single article
Instant access to the full article PDF.
US$ 39.95
Price includes VAT for USA
Subscribe to journal
Immediate online access to all issues from 2019. Subscription will auto renew annually.
US$ 199
This is the net price. Taxes to be calculated in checkout.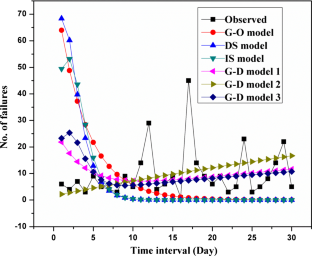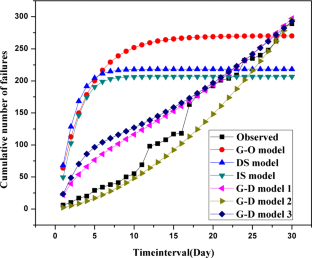 About this article
Cite this article
Govindasamy, P., Dillibabu, R. Development of software reliability models using a hybrid approach and validation of the proposed models using big data. J Supercomput (2018). https://doi.org/10.1007/s11227-018-2457-8
Keywords
Software failures

Estimation accuracy

Parameters

Reliability models

Hardware

Big data analysis