Abstract
In a disaster situation, mobile ad hoc networks can be considered as one of the communication methods when the communication infrastructure is unavailable. Under these circumstances, the number of redundant packets consuming power should be controlled to save battery power and prolong the life of the network. In this paper, we propose an efficient broadcast-based information transfer method using location data to reduce the redundant packets while achieving high data reachability.
This is a preview of subscription content, log in to check access.
Access options
Buy single article
Instant access to the full article PDF.
US$ 39.95
Price includes VAT for USA
Subscribe to journal
Immediate online access to all issues from 2019. Subscription will auto renew annually.
US$ 199
This is the net price. Taxes to be calculated in checkout.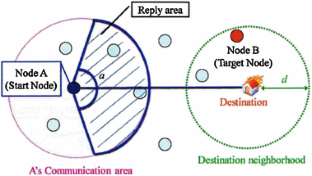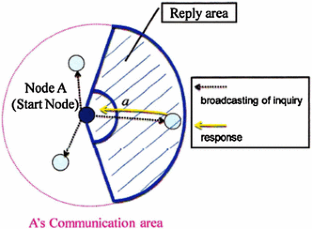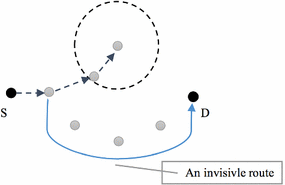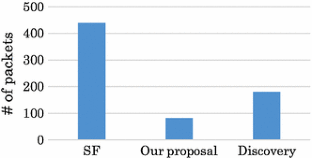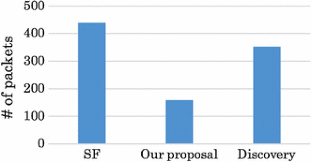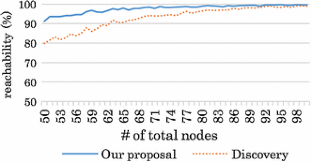 References
1.

Jectcheva JG, Maltz DA (2001) A simple protocol for multicast and broadcast in mobile ad hoc networks. IETF MANET working group Internet-Draft, draft-ietf-manet-simple-mbcast.txt

2.

Perkins C, Belding-Royer E, Das S (2003) Ad hoc on-demand distance vector (AODV) routing. Request for comments: 3561. http://www.ietf.org/rfc/rfc3561.txt

3.

Clausen T, Jacquet P (Eds) (2003) Optimized link state routing protocol (OLSR). Request for comments: 3626. http://www.ietf.org/rfc/rfc3626.txt

4.

Mase K, Sakata S (2007) Ad-hoc networks and meth networks. Corona Publishing Co. Ltd

5.

Fukushi N, Utsu K, Ishii H (2008) GPS aided effective information discovery over mobile ad-hoc network. In: The 2008 international conference on parallel and distributed processing techniques and applications (PDPTA'08)

6.

Johnson D, Hu Y, Maltz D (Feb 2007) The dynamic source routing protocol (DSR) for mobile ad hoc networks for IPv4. Request for comments: 4728. http://tools.ietf.org/rfc/rfc4728.txt
Additional information
This research was conducted as a part of JSPS Grants-in-Aid for Scientific Research 26430372.
About this article
Cite this article
Totani, Y., Kobayashi, K., Utsu, K. et al. An efficient broadcast-based information transfer method based on location data over MANET. J Supercomput 72, 1422–1430 (2016). https://doi.org/10.1007/s11227-016-1669-z
Keywords
Ad hoc network

Broadcast

Location-based routing

Topology-based routing