Abstract
In the modern life, humans are more interested in their health care; they usually go to the hospital for taking a treatment traditionally, for more convenience, a telecommunication and information technology, telemedicine provide clinical health care at a distance where physicians use email to communicate with patients, order drug prescriptions, and other health services. However, the system is of not much facility in the busy lives nowadays; hence a new telehealth system is recently developed to deliver health-related services and information with one of the most advanced telecommunications technology, WebRTC. Though, we still deal with many problems when the streaming data in some users become big, an existing network structure is susceptible to a large traffic with WebRTC and may cause overloading problems become big streaming data, where data transmits and concentrates on the specific server device in telehealth care service. Thus, we proposed an efficient Session_Weight load balancing and scheduling methodology to improve network performance for telehealth care service based on WebRTC. In this, we assign a weight session for each participant in the network, after that, we make a scheduling algorithm for distributing packages aiming to equalize the traffic network. Furthermore, we prove that our proposed methodology has a high-quality performance evaluation of telehealth care service, we also compare both kinds of technique, one is the original WebRTC technology, and another one is the existing WebRTC network with load balancing and scheduling network, which applied Session Weight.
This is a preview of subscription content, log in to check access.
Access options
Buy single article
Instant access to the full article PDF.
US$ 39.95
Price includes VAT for USA
Subscribe to journal
Immediate online access to all issues from 2019. Subscription will auto renew annually.
US$ 199
This is the net price. Taxes to be calculated in checkout.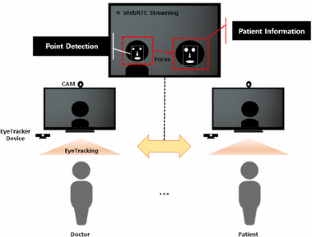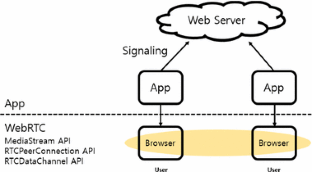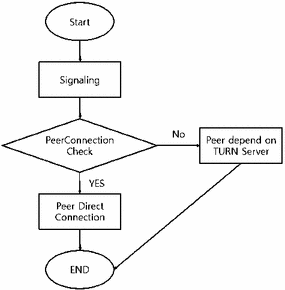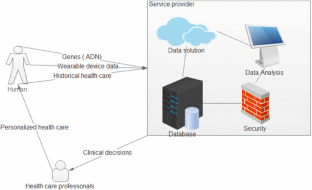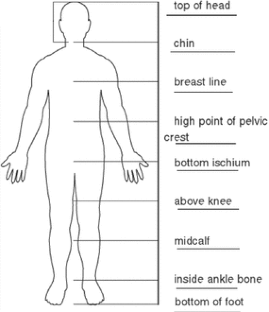 References
1.

Bauch N (2015) 9 Bodies in the cloud: a geography of electronic health data. Regulating the cloud: policy for computing infrastructure, p 257

2.

Dubey H, Yang J, Constant N, Amiri AM, Yang Q, Makodiya K (2015) Fog Data: enhancing telehealth big data through fog computing. Proc ASE BigData SocialInf 2015:14

3.

Mockus A (2014) Engineering big data solutions. In: Proceedings of the on future of software engineering, pp 85–99

4.

Coakley M, Crocetti G, Dressner P, Kellum W, Lamin T (2015) Transforming telemedicine through big data analytics. arXiv preprint arXiv:1505.06967

5.

Ranjan R, Georgakopoulos D, Wang L (2015) A note on software tools and technologies for delivering smart media-optimized big data applications in the cloud. Computing 1–5

6.

Kuusik A, Reilent E, Loobas I, Parve M (2011) Software architecture for modern telehealth care systems. Adv Inf Sci Serv Sci 3(2)

7.

Stamm BH (1998) Clinical applications of telehealth in mental health care. Prof Psych Res Pract 29(6):536

8.

Priyanka K, Kulennavar N (2014) A survey on Big Data analytics in health care. Int J Comput SciI Inf Technol 5(4):5865–5868

9.

Noel HC, Vogel DC, Erdos JJ, Cornwall D, Levin F (2004) Home telehealth reduces healthcare costs. Telemed J E-Health 10(2):170–183

10.

Hersh WR (2014) Healthcare data analytics. Health informatics: practical guide for healthcare

11.

Paez DG, Aparicio F, de Buenaga M, Ascanio JR (2014) Big data and IoT for chronic patients monitoring. In: Ubiquitous computing and ambient intelligence. Personalisation and user adapted services, pp 416–423

12.

Belle A, Thiagarajan R, Soroushmehr SM, Navidi F, Beard DA, Najarian K (2015) Big data analytics in healthcare. BioMed Res Int

13.

McGregor C (2013) Wearable monitors on babies: big data saving little people. In: 2013 IEEE International Symposium on Technology and Society (ISTAS), Toronto, ON. IEEE. doi:10.1109/ISTAS.2013.6613120

14.

Keh H-C, Hui L, Chou K-Y, Cheng Y-C, Yu P-Y, Huang N-C (2014) Big data generation: application of mobile healthcare. In: Trends and applications in knowledge discovery and data mining, pp 735–743

15.

Li SJ, Te He W, Wang XB, Shi T (2015) Collaborative filtering algorithm for recommendation system of improvement based on big data environment. Appl Mech Mater 736:189–195

16.

McAfee A, Brynjolfsson E, Davenport TH, Patil DJ, Barton D (2012) Big data. The management revolution. Harvard Bus Rev 90(10):61–67

17.

Onyejekwe ER (2014) Big data in health informatics architecture. In: 2014 IEEE/ACM international conference on advances in social networks analysis and mining (ASONAM), pp 728–736

18.

Payakachat N, Tilford JM, Ungar WJ (2015) National database for autism research (NDAR): big data opportunities for health services research and health technology assessment. PharmacoEconomics 1–12

19.

Doswell JT (2015) Artificial intelligent psychological counselors for home accessible mental telehealth. In: 142nd APHA annual meeting and exposition APHA

20.

Jang-Jaccard J, Nepal S, Celler B, Yan B (2014) WebRTC-based video conferencing service for telehealth. Computing 1–25

21.

Barnett TE, Chumbler NR, Bruce Vogel W, Beyth RJ, Haijing Qin, Rita Kobb (2006) The effectiveness of a care coordination home telehealth program for veterans with diabetes mellitus: a 2-year follow-up. Am J Manag Care 12(8):467

22.

Wilson LS, Stevenson DR, Cregan P (2010) Telehealth on advanced networks. Telemed e-Health 16(1):69–79

23.

Pickard KT, Swan M (2014) Big desire to share big health data: a shift in consumer attitudes toward personal health information. In: 2014 AAAI Spring Symposium Series

24.

Mukherjee A, Pal A, Misra P (2012) Data analytics in ubiquitous sensor-based health information systems. In: Next generation mobile applications, services and technologies (NGMAST), 2012 6th international conference on, pp 193–198

25.

Nelson R, Staggers N (2013) Health informatics: An interprofessional approach. Elsevier Health Sciences, USA

26.

Finkelstein SM, Speedie SM, Potthoff S (2006) Home telehealth improves clinical outcomes at lower cost for home healthcare. Telemed J e-Health 12(2):128–136

27.

Nickelson DW (1998) Telehealth and the evolving health care system: strategic opportunities for professional psychology. Prof Psychol Res Pract 29(6):527

28.

Brownstein JS, Freifeld CC, Madoff LC (2009) Digital disease detection harnessing the Web for public health surveillance. N Engl J Med 360(21):2153–2157

29.

Vuononvirta T et al (2011) The compatibility of telehealth with health-care delivery. J Telemed Telecare 17(4):190–194

30.

Darkins A, Ryan P, Kobb R, Foster L, Edmonson E, Wakefield B, Lancaster AE (2008) Care Coordination/Home Telehealth: the systematic implementation of health informatics, home telehealth, and disease management to support the care of veteran patients with chronic conditions. Telemed e-Health 14(10):1118–1126

31.

Yasir R, Nibir SI, Chadni ZA, Ahmed N (2015) Telemedicine system for financially unstable people of Bangladesh. J Modern Sci Technol 3(1)

32.

Gagnon M-P, Duplantie J, Fortin J-P, Landry R (2006) Implementing telehealth to support medical practice in rural/remote regions: what are the conditions for success 1(1):18

33.

Granda JC, Nuno P, Suarez FJ, Garcia DF (2015) Overlay network based on WebRTC for interactive multimedia communications. In: Computer, information and telecommunication systems (CITS), 2015 international conference on, pp 1–5

34.

Chen Y, Hao H, Chen H, Li L (2015) The study on a telemedicine interaction mode for Deep Brain Stimulation postoperative follow-up. In: Engineering in medicine and biology society (EMBC), 2015 37th annual international conference of the IEEE, pp 186–189

35.

Keen J, Calinescu R, Paige R, Rooksby J (2013) Big data+ politics= open data: the case of health care data in England. Policy Internet 5(2):228–243

36.

Thieffry J, Yamamoto S, Okamoto S, Yamanaka N. A virtual P2P energy management network based on direct-load control for the smart-grids

37.

Kornak J (2016) System requirements for delivery of telemedicine services. In: Telemanagement of inflammatory bowel disease, pp 117–151

38.

Ly SM (2015) Improving HIV-AIDS treatment and adherence through telemedicine

39.

DelliFraine JL, Dansky KH (2008) Home-based telehealth: a review and meta-analysis. J Telemed Telecare 14(2):62–66

40.

Lohrmann B, Kao O (2013) The Nephele livescale toolkit: real-time video stream processing at scale. In: Proc. of the 20th international packet video workshop-posters track, IEEE, San Jose

41.

Chan DS, Callahan CW, Sheets SJ, Moreno CN, Malone Francis J (2003) An Internet-based store-and-forward video home telehealth system for improving asthma outcomes in children. Am J Health Syst Pharm 60(19):1976–1981

42.

Hensel BK, Demiris G, Courtney KL (2006) Defining obtrusiveness in home telehealth technologies. J Am Med Inf Assoc 13(4):428–431

43.

Polisena J, Tran K, Cimon K, Hutton B, McGill S, Palmer K, Scott RE (2010) Home telehealth for chronic obstructive pulmonary disease: a systematic review and meta-analysis. J Telemed Telecare 16(3):120–127

44.

Nancy T (2007) Telehealth as a tool for enhancing care for patients with cardiovascular disease. J Cardiovasc Nurs 22(1):25–31

45.

Ochian A, Suciu G, Fratu O, Voicu C, Suciu V (2014) An overview of cloud middleware services for interconnection of healthcare platforms. In: Communications (COMM), 2014 10th international conference on, pp 1–4

46.

Al-Majeed SS, Al-Mejibli IS, Karam J (2015) Home telehealth by Internet of Things (IoT). In: Electrical and computer engineering (CCECE), 2015 IEEE 28th Canadian conference on, pp 609–613

47.

Ding X, Ren H, Gan Y (2013) Method and apparatus of WebRTC media control. U.S. Patent Application 14/137,322

48.

Holmberg H-C (2015) Web real-time data transport: WebRTC data channels
Acknowledgments
This work was supported by 'The Cross-Ministry Giga KOREA Project' Grant from the Ministry of Science, ICT and Future Planning, Korea.
About this article
Cite this article
Ma, L.V., Kim, J., Park, S. et al. An efficient Session_Weight load balancing and scheduling methodology for high-quality telehealth care service based on WebRTC. J Supercomput 72, 3909–3926 (2016). https://doi.org/10.1007/s11227-016-1636-8
Keywords
Telehealth care

WebRTC

Big data

Load balancing

Scheduling

Real-time streaming

Eye tracking