Abstract
We demonstrate the synthesis of copper selenide quantum dots (QDs) by element directed, inexpensive, straight forward wet chemical method which is free from any surfactant or template. Copper selenide QDs have been synthesized by elemental copper and selenium in the presence of ethylene glycol, hydrazine hydrate, and a defined amount of water at 70 °C within 8 h. The product is in strong quantum confinement regime, phase analysis, purity and morphology of the product has been well studied by X-ray diffraction (XRD), UV–Visible spectroscopy (UV–Vis), Photo-luminescent spectroscopy (PL), Fourier transform infrared spectroscopy (FTIR), Transmission electron microscopy (TEM), High resolution transmission electron microscopy (HRTEM), and by Atomic force microscopy (AFM) techniques. The absorption and photoluminescence studies display large "blue shift". TEM and HRTEM analyses revealed that the QDs diameters are in the range 2–5 nm. Due to the quantum confinement effect copper selenide QDs could be potential building blocks to construct functional devices and solar cell. The possible mechanism is also discussed.
This is a preview of subscription content, log in to check access.
Access options
Buy single article
Instant access to the full article PDF.
US$ 39.95
Price includes VAT for USA
Subscribe to journal
Immediate online access to all issues from 2019. Subscription will auto renew annually.
US$ 99
This is the net price. Taxes to be calculated in checkout.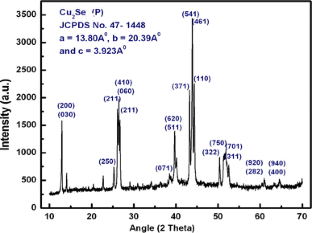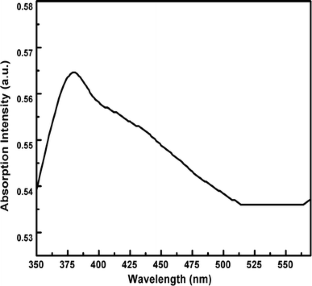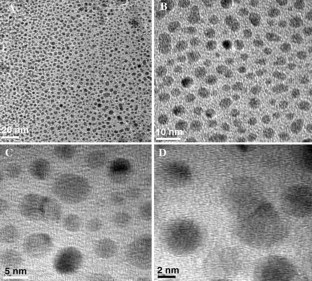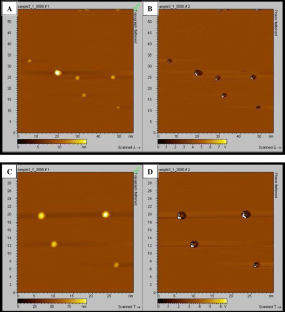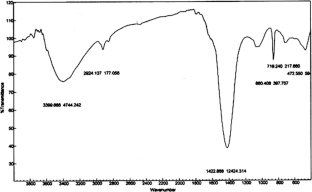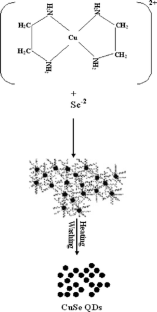 References
1.

Li YD, Wang JW, Deng ZX, Wu YY, Sun XM (2001) J Am Chem Soc 123:9904

2.

Li YD, Ding Y, Qian YT, Yang L (1998) Inorg Chem 37:2844

3.

Wang WZ, Geng Y, Yan P, Liu FY (1999) Inorg Chem Commun 2:83

4.

Li Y, Ding Y, Wang Z (1999) Adv Mater 11:847

5.

Kaito C, Nonaka A, Kimura S, Suzuki N, Saito Y (1998) J Cryst Growth 186:386

6.

Bawendi MG, Carroll PJ, Wilson WL, Brus LE (1992) J Chem Phys 96:946

7.

Zhang BP, Yasuda T, Segawa Y, Yaguchi H, Onabe K (1997) Appl Phys Lett 70:2413

8.

Wang W, Geng Y, Yan P, Liu F, Xie Y (1999) J Am Chem Soc 121:4062

9.

Chivers T (1996) Dalton Trans 1185

10.

Ritter JJ, Pichai M (1995) Inorg Chem 34:4278

11.

Mongellaz F, Fillot A (1994) Proc SPIE Int Soc Opt Eng 156:22

12.

Lakshmikumar ST, Rastogi AC (1994) Sol Energy Mater Sol Cells 32:7

13.

Zhu JJ, Palchik O, Chen SG, Gedanken A (2000) J Phys Chem B 104:7344

14.

Xie Y, Zheng XW, Jiang XC, Lu J, Zhu LY (2002) Inorg Chem 41:387

15.

Xu S, Wang H, Zhu JJ, Chen HY (2002) J Cryst Growth 234:263

16.

Kemmler M, Lazell M, O'Brien P, Otway DJ, Park JH (2002) J Mater Sci Mater Electron 13:531

17.

Dhanam M, Manoj PK, Prabhu Rajeev R (2005) J Cryst Growth 280:425

18.

Zulkarnain Z, Saravanan N, Loo TC (2005) Mater Lett 59:1391

19.

Shafizade KB, Ivanova IV, Kaizinets MM (1978) Thin Solid Films 55:211

20.

Haram SK, Santhanam KSV, Numann-Spallar M, Levy-Clement C (1992) Mater Res Soc Bull 27:1185

21.

Gracia VM, Nair PK, Nair MTS (1999) J Cryst Growth 203:113

22.

Lakshmi M, Bindu K, Bini S, Vijayakumar KP, Sudha Kartha C (2000) Thin Solid Films 370:89

23.

Lakshmi M, Bindu K, Bini S, Vijayakumar KP, Sudha Kartha C (2001) Thin Solid Films 386:127

24.

Heyding RD, Murray RM (1976) Can J Chem 54:841

25.

Heyding RD (1966) Can J Chem 44:1233

26.

Schafer A, Kouwitz M, Ahlrichs R (1996) J Chem Phys 104:7113

27.

Zhang WX, Zhang XM, Zhang L, Wu JX, Hui ZH (2000) Inorg Chem 39:1838

28.

Wang WZ, Yan P, Liu FY, Xie Y, Geng Y (1998) J Mater Chem 8:2321

29.

Han ZH, Li YP, Zhao HQ, Yu SH, Yin XL (2000) Mater Lett 44:366

30.

Su HL, Xie Y, Qiao ZP, Qian YT (2000) Mater Res Bull 35:1129

31.

Hermann AM, Fabick L (1983) J Cryst Growth 61:658

32.

Vohl P, Perkins DM, Ellis SG, Addiss RR, Huis W (1967) IEEE Trans Electron Dev 14:26

33.

Okimura H, Matsumae T, Makabe R (1980) Thin Solid Films 71:53

34.

Tadashi S, Matsubara S, Minagawa S (1977) Jpn J Appl Phys 16:807

35.

Sharma KC, Sharma RP, Garg JC (1992) J Phys D Appl Phys 25:1019

36.

Padam GK (1987) Thin Solid Films 150:L89

37.

Abdullaev GB, Aliyarova ZA, Asadov GA (1996) Phys Status Solidi 21:461

38.

Sharma KC, Sharma RP, Garg JC (1990) Indian J Pure Appl Phys 28:590

39.

Kumar P, Singh K (2009) Cryst Growth Des 9:3089

40.

Kumar P, Singh K, Srivastava ON (2010) J Cryst Growth 312:2804

41.

Kumar P, Singh K (2010) Curr Nanosci 6:89

42.

Kumar P, Singh K (2010) Curr Nanosci 6:402

43.

Peng Q, Dong YJ, Li YD (2003) Inorg Chem 42:2174

44.

Liang HW, Liu S, Wu QS, Yu SH (2009) Inorg Chem 48:4927

45.

Kumar P, Singh K (2009) J Opto Biomed Mater 1:59

46.

Li FB, Li XZ (2002) Appl Catal A 228:15

47.

Yu JG, Su YR, Cheng B (2007) Adv Funct Mater 17:1984

48.

Yu JG, Li C, Liu SG (2008) J Colloid Interface Sci 326:433

49.

Kumar P, Singh K (2010) J Nanopart Res. doi:10.1007/s11051-010-9914-5

50.

Dong Y, Peng Q, Li Y (2004) Inorg Chem Commun 7:370
Acknowledgments
Pushpendra Kumar is grateful for support from the University Grant Commission New Delhi for providing financial assistance under Rajeev Gandhi National Fellowship Scheme as SRF (RGNFS-SRF). We are also thankful to Prof. O.N. Srivastva, Dr. Anchal Srivastva, Mr. Upendra Kumar Parashar (Dept. of Physics BHU), Prof. Dhananjay Pandey (School of Materials Science, IT-BHU), Dr. Avinash Chand Pandey, Mr. Vyom Parashar, and Mr. Raghvendra S. Yadav (N.A.C. University of Allahabad) for providing constant support and help in various ways.
Electronic supplementary material
Below is the link to the electronic supplementary material.
About this article
Cite this article
Kumar, P., Singh, K. Synthesis, characterizations, and optical properties of copper selenide quantum dots. Struct Chem 22, 103–110 (2011). https://doi.org/10.1007/s11224-010-9698-3
Received:

Accepted:

Published:

Issue Date:
Keywords
Atomic force microscopy

Blue shift

FTIR spectroscopy

Semiconductor nanoparticles

Transmission electron microscopy

UV–Vis spectroscopy