Abstract
We continue our use of "simple" energetic patterns, where simple means the use of parameters derived only from the stoichiometry of these species in our studies of the entropy of formation (TΔf S o) of aqueous anions. Relationships between the entropy of formation and different parameters such as the number of oxygen atoms, the natural logarithm of the molecular weight and the total number of atoms are explored. The charge of the species, z− continues to be explicitly considered where we now explore various choices of p and use of z p as a parameter.
This is a preview of subscription content, log in to check access.
Access options
Buy single article
Instant access to the full article PDF.
US$ 39.95
Price includes VAT for USA
Subscribe to journal
Immediate online access to all issues from 2019. Subscription will auto renew annually.
US$ 99
This is the net price. Taxes to be calculated in checkout.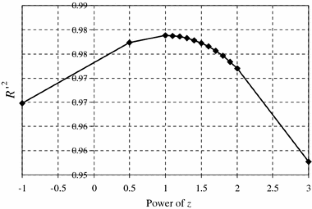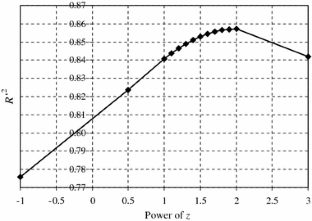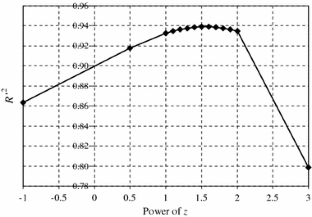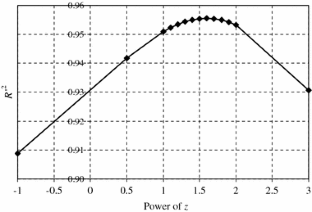 References
1.

Ponikvar M, Liebman JF (2006) Struct Chem 17:623. doi:10.1007/s11224-006-9109-y

2.

Ponikvar M, Liebman JF (2007) Struct Chem 18:409. doi:10.1007/s11224-007-9160-3

3.

Ponikvar M, Jenkins HDB, Liebman JF (2007) Struct Chem 18:883. doi:10.1007/s11224-007-9189-3

4.

Ponikvar M, Liebman JF (2008) Struct Chem 19:501. doi:10.1007/s11224-008-9310-2

5.

Connick RE, Powell RE (1953) J Chem Phys 21:2206. doi:10.1063/1.1698812

6.

George P, Hanania GIH, Irvine DH (1954) J Chem Phys 22:1616

7.

Laidler KJ (1956) Can J Chem 34:107

8.

Wagman DD, Evans WH, Parker VB et al. (1982) The NBS tables of chemical thermodynamic properties: selected values for inorganic and C1 and C2 organic substances in SI units. J Phys Chem Ref Data 11(Suppl. 2)

9.

Miller JC, Miller JN (2002) Statistics and chemometrics for analytical chemistry, 4th edn. Prentice Hall, Harlow, pp 141–145 217–224, 230–231
About this article
Cite this article
Ponikvar-Svet, M., Liebman, J.F. Paradoxes and paradigms: influence of the power of z on the estimation of entropies of formation of aqueous anions using simple parameters. Struct Chem 20, 757–765 (2009). https://doi.org/10.1007/s11224-009-9476-2
Received:

Accepted:

Published:

Issue Date:
Keywords
Anions

Aqueous

Entropy

Ionic charge

Patterns

Powers of z

Statistics