Crack resistance test results for plastic steel specimens cut from the pipe of the linear section of an oil pipeline are discussed. For studying anisotropy of properties, the crack in the specimen was oriented in the axial and circumferential pipe directions. Cyclic crack resistance values for examined steel after long-term service are cited.
This is a preview of subscription content, log in to check access.
Access options
Buy single article
Instant access to the full article PDF.
US$ 39.95
Price includes VAT for USA
Subscribe to journal
Immediate online access to all issues from 2019. Subscription will auto renew annually.
US$ 199
This is the net price. Taxes to be calculated in checkout.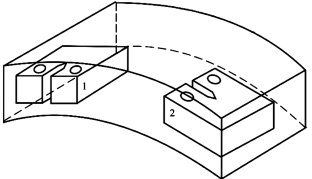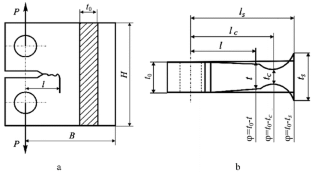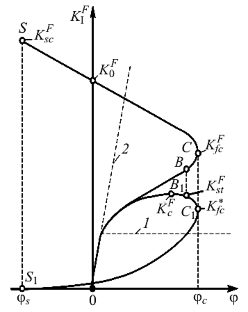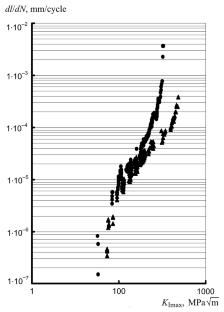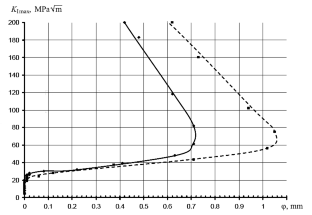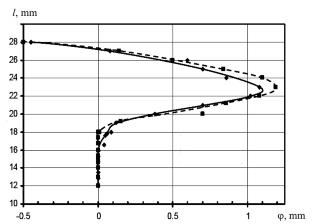 References
1.

RD 50-345-82. Methodics Guidelines. Calculations and Strength Tests. Mechanical Test Methods of Metals. Estimation of Crack Resistance (Fracture Toughness) Characteristics under Cyclic Loading [in Russian], Izd. Standartov, Moscow (1982).

2.

L. A. Sosnovskii, A. V. Bogdanovich, and A. M. Bordovskii, Residual Life of the Linear Section of an Oil Pipeline [in Russian], TRIBOFATIKA, Gomel (2004).

3.

L. A. Sosnovskii and A. V. Bogdanovich, "Analysis of the curve of cyclic elastoplastic fracture of a specimen with a crack. Reports 1 and 2," Strength Mater., 27, No. 5-6, 273–289 (1995).

4.

A. V. Bogdanovich and V. M. Veselukha, "Cyclic crack resistance of the steel of oil mains after long periods of operation," Mater. Sci., 47, No. 1, 70–75 (2011), DOI: 10.1007/s11003-011-9369-6.
Additional information
Translated from Problemy Prochnosti, No. 5, pp. 121 – 126, September – October, 2014.
About this article
Cite this article
Veselukha, V.M., Bogdanovich, A.V., Kozik, A.N. et al. Plastic Alloy Steel: Crack Growth Behavior Controlled by Anisotropy of Properties and Service Time*. Strength Mater 46, 683–688 (2014). https://doi.org/10.1007/s11223-014-9602-2
Received:

Published:

Issue Date:
Keywords
cyclic crack resistance

oil pipeline

long-term service