The failure analysis of a broken blade with 25,000 EOH of operation has been carried out. The complementary analysis that consists of metallurgical and fractography techniques have been employed. The results of fractography proved that the cracks initiated from hot corrosion pits on the airfoil and propagated by hot corrosion fatigue mechanism and led to blade fracture.
This is a preview of subscription content, log in to check access.
Access options
Buy single article
Instant access to the full article PDF.
US$ 39.95
Price includes VAT for USA
Subscribe to journal
Immediate online access to all issues from 2019. Subscription will auto renew annually.
US$ 199
This is the net price. Taxes to be calculated in checkout.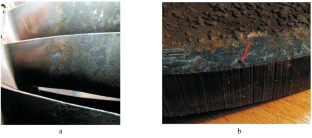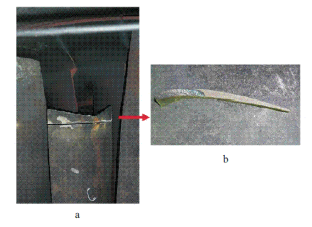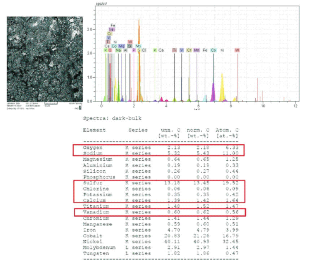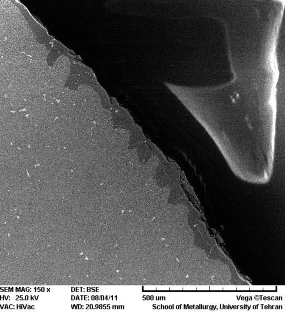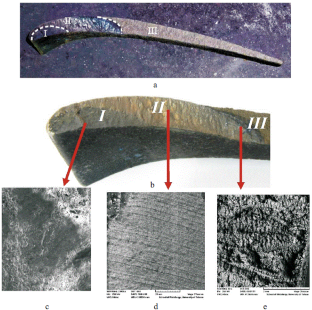 References
1.

Y. Xie, M. Wang, G. Zhang, and M. Chang, "Analysis of superalloy turbine blade tip cracking during service," Eng. Fail. Anal., 13, No. 8, 1429–1436 (2006).

2.

M. R. Khajavi, M. H. Shariat, "Failure of first stage gas turbine blades," Eng. Fail. Anal., 11, No. 4, 589–597 (2004).

3.

F. Starr, N. Wood, and R. Robertson, "Investigation of hot salt corrosion at a land-based gas turbine installation," J. Phys. IV France, 03, C9-779–C9-786 (1993).

4.

A. K. Koul, J. P. Immarigeon, R. V. Dainty, and P. C. Patnaik, "Degradation of high performance aero-engine turbine blades," in: V. P. Swaminathan and N. S. Cheruvu (Eds.), Advanced Materials and Coatings for Combustion Turbines, Published by ASM International, Materials Park, OH (1994), pp. 69–74.
Acknowledgments
The authors would like to thank the R&D center of MAPNA group for their support.
Additional information
*Paper presented at the International Scientific Conference Fatigue and Thermofatigue of Materials and Structural Components (Kiev, 2013).
Translated from Problemy Prochnosti, No. 5, pp. 35 – 40, September – October, 2014.
About this article
Cite this article
Asadikouhanjani, S., Torfeh, M. & Ghorbanf, R. Failure Analysis of a Heavy Duty Gas Turbine Blade*. Strength Mater 46, 608–612 (2014). https://doi.org/10.1007/s11223-014-9589-8
Received:

Published:

Issue Date:
Keywords
failure analysis

type II hot corrosion

hot corrosion fatigue

gas turbine