Abstract
Social responsibility (SR) includes well-being of all. Improving of SR depends also on measurement of well-being. In organizations it requires a hierarchy/network of requisitely holistic factors and indicators. We regarded several definitions of subjective well-being that take into account multiple dimensions and selected factors to be structured in the multi-criteria model: positive affect, negative affect, and life satisfaction. The article presents results of empirical research of subjective well-being in organizations in Slovenia. The factor analysis and theoretical foundations of the characteristics of subjective well-being factors, determined the importance of the criteria—multiple dimensions of subjective well-being. Data about positive and negative affection were obtained with the 'Positive Affect Negative Affect Scale'; data about life satisfaction were obtained through the 'Satisfaction with Life Scale'; thus the local values of alternatives—types of organizations in Slovenia—were measured by using value functions. The level of well-being—the aggregate value of well-being measure was assessed with multi-criteria decision-making methods. One can thus benchmark the well-being performance of organizations, determine the key success and failure factors and benefit from good examples. Results offer information for the interventions to increase the subjective well-being in organizations and thus to attain more SR in organization-internal relations.
This is a preview of subscription content, log in to check access.
Access options
Buy single article
Instant access to the full article PDF.
US$ 39.95
Price includes VAT for USA
Subscribe to journal
Immediate online access to all issues from 2019. Subscription will auto renew annually.
US$ 99
This is the net price. Taxes to be calculated in checkout.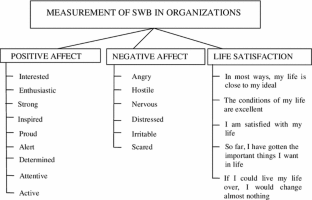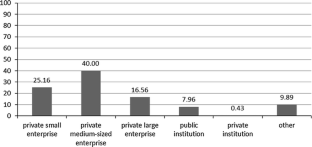 Notes
1.

See title page article note
References
Belton V, Stewart TJ (2002) Multiple criteria decision analysis: an integrated approach. Kluwer Academic Publishers, Boston (MA)

Bouyssou D, Marchant T, Pirlot M, Perny P, Tsoukiàs A, Vincke P (2000) Evaluation and decision models: a critical perspective. Kluwer Academic Publishers, Boston (MA)

Čančer V, Mulej M (2010) The dialectical systems theory's capacity for multi-criteria decision-making. Syst Res Behav Sci 27(3):285–300

Crawford JR, Henry D (2004) The positive and negative affect schedule (PANAS): construct validity, measurement properties and normative data in a large non-clinical sample. Br J Clin Psychol 43:245–265

Diener E (1984) Subjective well-being. Psychol Bull 95(3):542–575

Diener E, Larsen RJ (1984) Temporal stability and cross-situational consistency of positive and negative affect. J Pers Soc Psychol 47:871–883

Diener E, Seligman MEP (2004) Beyond money: toward an economy of well-being. Psychol Sci Public Interest 5(1):1–31

Diener E, Emmons RA, Larsen RJ, Griffin S (1985) The satisfaction with life scale. J Pers Assess 49:71–75

Diener E, Lucas RE, Oishi S (2002) Subjective well-being. In: Snyder E, Lopez SJ (eds) Handbook of positive psychology. Oxford University Press, New York. ISBN 0195135334

EU (2011) Communication from the Commission to the European Parliament, the Council, the European Economic and Social Committee and the Committee of the Regions: A Renewed EU Strategy 2011-14 for Corporate Social Responsibility, European Commission. Com (2011) 681 Final. Brussels, 25 October 2011

Fordyce MW (1977) Development of a program to increase personal happiness. J Couns Psychol 24:511–520

Fordyce MW (1983) A program to increase happiness: further studies. J Couns Psychol 30:483–498

HUT—Helsinki University of Technology (2011) Value tree analysis. http://www.mcda.hut.fi/value_tree/theory. Accessed 17 November 2012

Lucas RE, Diener E, Suh E (1996) Discriminant validity of well-being measures. J Pers Soc Psychol 71:616–618

Mingers J (2011) Soft OR comes of age—but not everywhere! Omega 39(6):729–741

Moaven S, Ahmadi H, Habibi J, Kamandi A (2008) A fuzzy model for solving architecture styles selection multi-criteria problem. In: Al-Dabass D, Tawfik H, Abraham H, Zobel R (eds) Second UKSIM European symposium on computer modeling and simulation. IEEE Computer Society, England, UK, pp 388–393

Mulej M, Ženko Z, Potočan V, Hrast A (2012) ISO 26000 on social responsibility supports solving the global socio-economic crisis. In: Hofkirchner W (ed) Proceedings of the European meeting on cybernetic and systems research. The L. v. Bertalanffy Center, Vienna

Pavot W, Diener E (2004) The subjective evaluation of well-being in adulthood: findings and implications. Ageing Int 29(2):113–135

Potocan V, Nedelko Z, Mulej M (2012) Influence of organizational factors on management tools usage in Slovenian organizations. Inž ekon 23(3):291–300

Rebernik M, Tominc P, Crnogaj K (2011) Podjetniška aktivnost, aspiracije in odnos do podjetništva, GEM Slovenija 2010. University of Maribor, Faculty of Economics and Business, Maribor

Rojas M (2004) Well-being and complexity of poverty. a subjective well-being approach. research paper no. 2004/29. UNU World Institute for Development Economics Research, Helsinki

Sridhar P, Madni AM, Jamshidi M (2008) Multi-criteria decision making in sensor networks. IEEE Instrum Meas Mag 11:24–29

Watson D, Clark LA, Tellegen A (1988) Development and validation of a brief measure of positive and negative affect: the PANAS scales. J Pers Soc Psychol 54:1063–1070
Additional information
This contribution is based on the basic research project: 1000-09–212173 that is supported by the Public Agency for Research, Republic of Slovenia.
About this article
Cite this article
Šarotar-Žižek, S., Milfelner, B. & Čančer, V. Measurement of Employees Subjective Well-Being as an Aim of Social Responsibility. Syst Pract Action Res 26, 549–560 (2013). https://doi.org/10.1007/s11213-013-9303-y
Keywords
Multi-criteria decision-making

Model

Requisite holism

Structure

Subjective well-being

Measurement of subjective well-being

Social responsibility