Abstract
This paper addresses the design problem of ensuring engaged research's rigorous relevance and, especially, its implications regarding the engaged researcher's role. As a theoretical background, this paper firstly uses the "role concept" from the Business Engineering discipline where "role" is a fundamental element of generic method description. Secondly, it uses the "Design Science" paradigm's generic guidelines for the assessment of research activities and results to ensure that they meet both the rigor and relevance criteria. Based on these theories, the paper finally describes and discusses a collaborative research mode of practitioners and academics called the "Competence Center Model" (CC model). This model is a useful case to study what researchers actually do when they strive to combine rigor and relevance. With the benefit of hindsight, it is possible to discuss this research practice's effectiveness and its implied benefits for and strains on the researcher's role.
This is a preview of subscription content, log in to check access.
Access options
Buy single article
Instant access to the full article PDF.
US$ 39.95
Price includes VAT for USA
Subscribe to journal
Immediate online access to all issues from 2019. Subscription will auto renew annually.
US$ 99
This is the net price. Taxes to be calculated in checkout.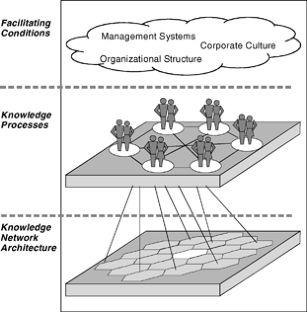 References
Bennis WG, O'Toole J (2005) How business schools lost their way. Harv Bus Rev 83(5):96–104.

Back A, Enkel E, von Krogh G (eds) (2006b) Knowledge networks for business growth. Springer, Berlin, Heidelberg, New York

Back A, von Krogh G, Seufert A, Enkel E (eds) (2006a) Getting real about knowledge networks: unlocking corporate knowledge assets. Palgrave MacMillan, Hampshire, UK

Back A, von Krogh G, Seufert A, Enkel E (eds) (2005) Putting knowledge networks into action. Methodology, development, maintenance. Springer, Berlin, Heidelberg, New York

Braun C, Wortmann F, Hafner M, Winter R (2005) Method construction—a core approach to organizational engineering. In Haddad HM et al. (eds) Applied Computing 2005, Proc. of the 2005 ACM Symposium on Applied Computing, 2, Santa Fe, pp 1295–1299

Elden M, M Levin (1991) Cogenerative learning: bringing participation into action research. In: Whyte WF (ed) Participator action research. Sage, Newbury Park, pp 127–142

Hevner AR, March ST, Park J, Ram S (2004) Design science in information systems research. MIS Q 28:(1) 75–105

Guba EG, Lincoln YS (1989) Fourth generation evaluation. Sage, Newbury Park

Gutzwiller T (1994) Das CC RIM-Referenzmodell für den Entwurf von betrieblichen, transaktionsorientierten Informationssystemen, Hochschule St. Gallen für Wirtschafts-, Rechts- und Sozialwissenschaften, Dissertation, St. Gallen

Lee A (2000) Systems thinking, design science, and paradigms: heeding three lessons from the past to resolve three dilemmas in the present to direct a trajectory for future research in the information systems field. Keynote Address. Eleventh International Conference on Information Management, Taiwan, May 2000 (available online at http://www.people.vcu.edu/∼aslee/ICIM-keynote-2000)

Seufert A, Back A, von Krogh G (1999) Towards knowledge networking. J Knowl Manage 3(3):180–190

Simon HA (1996) The science of the artificial, 3rd edn. MIT Press, Cambridge, MA

Stehr N (1992) Practical knowledge. Sage, London

Whyte WF (1991a) Participatory action research. Sage, Newbury Park

Whyte WF (1991b) Social theory for action. Sage, Newbury Park

Winter R (2001) Working for e-Business—The business engineering approach. Int J Bus Stud 9(1):101–117
About this article
Cite this article
Back, A., von Krogh, G. & Enkel, E. The CC Model as Organizational Design Striving to Combine Relevance and Rigor. Syst Pract Act Res 20, 91–103 (2007). https://doi.org/10.1007/s11213-006-9052-2
Keywords
Design science

Business engineering

Competence center approach

Knowledge networks