Abstract
Using in situ observations from the Advanced Composition Explorer (ACE), we have identified 70 Earth-affecting interplanetary coronal mass ejections (ICMEs) in Solar Cycle 24. Because of the unprecedented extent of heliospheric observations in Cycle 24 that has been achieved thanks to the Sun Earth Connection Coronal and Heliospheric Investigation (SECCHI) instruments onboard the Solar Terrestrial Relations Observatory (STEREO), we observe these events throughout the heliosphere from the Sun to the Earth, and we can relate these in situ signatures to remote sensing data. This allows us to completely track the event back to the source of the eruption in the low corona. We present a summary of the Earth-affecting CMEs in Solar Cycle 24 and a statistical study of the properties of these events including the source region. We examine the characteristics of CMEs that are more likely to be strongly geoeffective and examine the effect of the flare strength on in situ properties. We find that Earth-affecting CMEs in the first half of Cycle 24 are more likely to come from the northern hemisphere, but after April 2012, this reverses, and these events are more likely to originate in the southern hemisphere, following the observed magnetic asymmetry in the two hemispheres. We also find that as in past solar cycles, CMEs from the western hemisphere are more likely to reach Earth. We find that Cycle 24 lacks in events driving extreme geomagnetic storms compared to past solar cycles.
This is a preview of subscription content, log in to check access.
Access options
Buy single article
Instant access to the full article PDF.
US$ 39.95
Price includes VAT for USA
Subscribe to journal
Immediate online access to all issues from 2019. Subscription will auto renew annually.
US$ 199
This is the net price. Taxes to be calculated in checkout.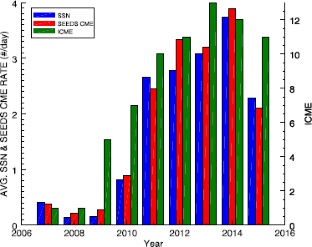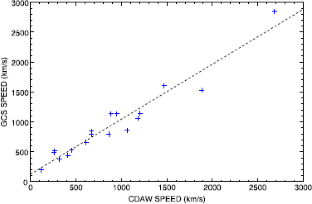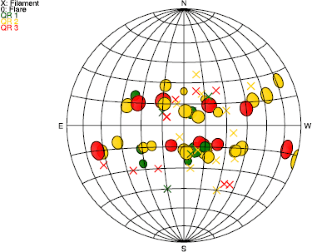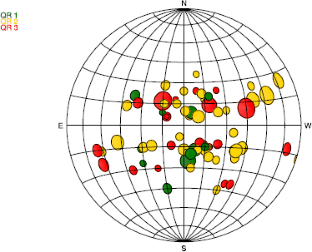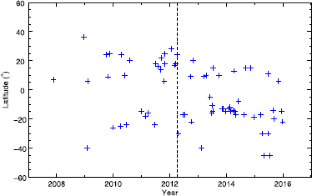 Acknowledgements
We thank the anonymous referee for useful suggestions that improved the quality of this manuscript. This research was performed while Phillip Hess held an NRC Research Associateship award at the U.S. Naval Research Laboratory. JZ is supported by NSF AGS-1249270 and AGS-1460188. The SECCHI data are produced by an international consortium of NRL, LMSAL, and NASA GSFC (USA), RAL and U. Bham (UK), MPS (Germany), CSL (Belgium), IOTA and IAS (France). The SOHO/LASCO data used here are produced by a consortium of the Naval Research Laboratory (USA), Max-Planck-Institut fuer Sonnensystemforschung (Germany), Laboratoire d'Astronomie (France), and the University of Birmingham (UK). SOHO is a project of international cooperation between ESA and NASA. The AIA data are courtesy of SDO (NASA) and the AIA consortium. The SSN used was obtained from the WDC-SILSO, Royal Observatory of Belgium, Brussels. Active region and flare information was obtained from NOAA.
Ethics declarations
Disclosure of Potential Conflicts of Interest
The authors declare that they have no conflicts of interest.
Additional information
Earth-affecting Solar Transients
Guest Editors: Jie Zhang, Xochitl Blanco-Cano, Nariaki Nitta, and Nandita Srivastava
About this article
Cite this article
Hess, P., Zhang, J. A Study of the Earth-Affecting CMEs of Solar Cycle 24. Sol Phys 292, 80 (2017). https://doi.org/10.1007/s11207-017-1099-y
Received:

Accepted:

Published:
Keywords
Space weather

Coronal mass ejection

Solar wind

Heliosphere