Abstract
Propagating perturbations have been observed in extended coronal loop structures for a number of years, but the interpretation in terms of slow (propagating) magneto-acoustic waves and/or as quasi-periodic upflows remains unresolved. We used forward-modelling to construct observational signatures associated with a simple slow magneto-acoustic wave or periodic flow model. Observational signatures were computed for the 171 Å Fe ix and the 193 Å Fe xii spectral lines. Although there are many differences between the flow and wave models, we did not find any clear, robust observational characteristics that can be used in isolation (i.e. that do not rely on a comparison between the models). For the waves model, a relatively rapid change of the average line widths as a function of (shallow) line-of-sight angles was found, whereas the ratio of the line width amplitudes to the Doppler velocity amplitudes is relatively high for the flow model. The most robust observational signature found is that the ratio of the mean to the amplitudes of the Doppler velocity is always higher than one for the flow model. This ratio is substantially higher for flows than for waves, and for the flows model used in the study is exactly the same in the 171 Å Fe ix and the 193 Å Fe xii spectral lines. However, these potential observational signatures need to be treated cautiously because they are likely to be model-dependent.
This is a preview of subscription content, log in to check access.
Access options
Buy single article
Instant access to the full article PDF.
US$ 39.95
Price includes VAT for USA
Subscribe to journal
Immediate online access to all issues from 2019. Subscription will auto renew annually.
US$ 199
This is the net price. Taxes to be calculated in checkout.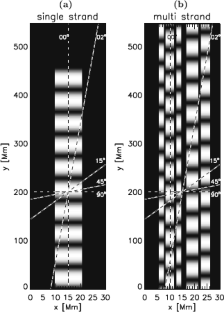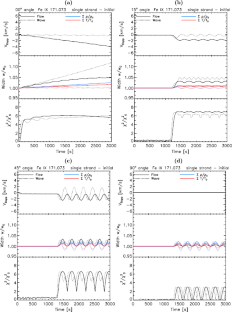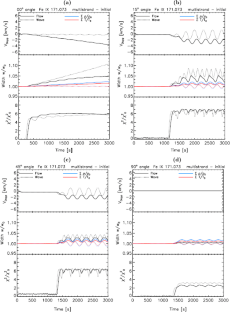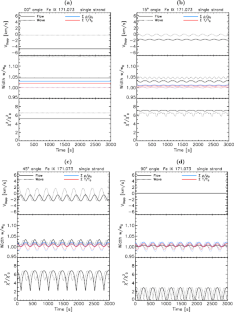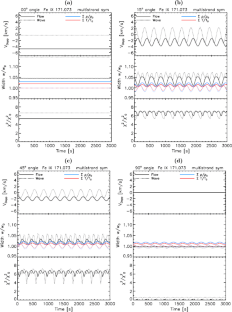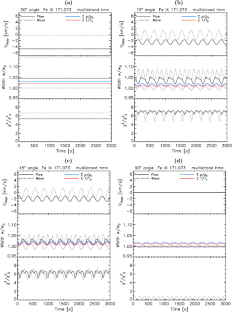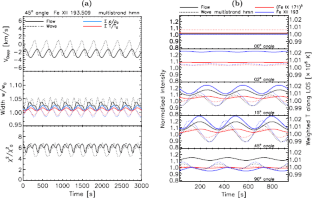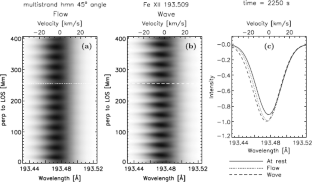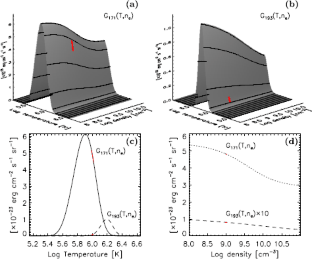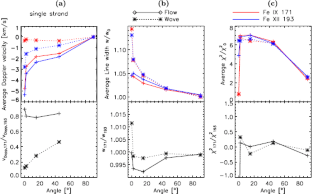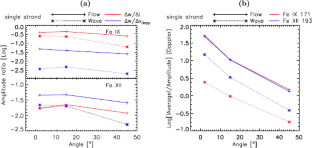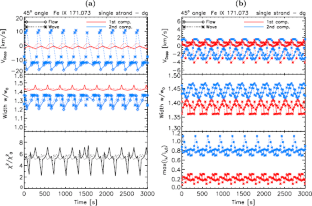 Acknowledgements
IDM acknowledges support of a Royal Society University Research Fellowship and a KU Leuven Research Council senior research fellowship (SF/12/008).The research leading to these results has also received funding from the European Commission Seventh Framework Programme (FP7/2007-2013) under the grant agreement SOLSPANET (project No. 269299, www.solspanet.eu/solspanet ). TVD has been sponsored by an Odysseus grant of the FWO Vlaanderen. The research was performed in the context of the IAP P7/08 CHARM (Belspo) and the GOA-2015-014 (KU Leuven). TVD acknowledges the funding from the FP7 ERG grant with number 276808. The authors would like to thank S.W. McIntosh for helpful discussions.
About this article
Cite this article
De Moortel, I., Antolin, P. & Van Doorsselaere, T. Observational Signatures of Waves and Flows in the Solar Corona. Sol Phys 290, 399–421 (2015). https://doi.org/10.1007/s11207-014-0610-y
Received:

Accepted:

Published:

Issue Date:
Keywords
Flows

Magnetohydrodynamics (MHD)

Sun: corona

Waves