Obituary
Jan Vlachý (1937–2010)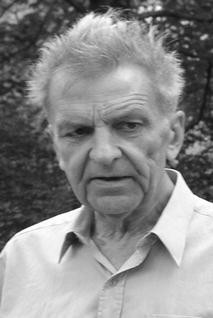 Jan Vlachý, one of the pioneers of quantitative studies of science, died on 27 September 2010 during a stay in Berlin unexpectedly of a heart attack.
In the 1950s Jan studied nuclear physics at the Charles University in Prague. After his graduation he worked for 5 years in the Institute of Solid State Physics of the Czechoslovak Academy of Sciences (ČSAV). He worked for almost three decades in various positions and in several institutions at the ČSAV and at the Slovak Academy of Sciences (SAV), respectively. Already in the 1960s he turned his attention to the social sciences, especially their quantitative aspects.
On the occasion of being awarded the Derek de Solla Price Memorial Medal in 1989 Jan's contributions in scientometrics were acknowledged in detail (Todorov 1990). Jan published more than 400 papers in journals, conference proceedings, newsletters and books. From 1967 to 1986 he was Executive Editor of the Czechoslovak Journal of Physics B (CJPB). In this journal he published more than 100 papers, mainly short communications on quantitative aspects of physical research. The most of his papers contained many diagrams, tables and long reference lists, i.e. Jan always used many sources. He emphasized time and again: "I am an empiricist." His last remarkable paper in the field of quantitative studies in science was published in 1994 in Scientometrics.
Although Jan had many contacts in the scientometrics community, he published his scientific papers mostly as a single author. Therefore it was a great honor for me, when he asked me in 1986 to publish two papers with him in CJPB. We met in Prague, and in Jan's office (and appartment) I became acquainted with his style of working a little better. He had at home a huge archive of reprints, books and a collection of documents for statistical analyses, especially in physics. Jan has compiled the data exclusively from the printed versions of databases (e.g. Physics Abstracts, Physics Briefs, Science Citation Index); the data analysis was then carried out with a simple pocket calculator. It was a tremendous pleasure to work with him and to be stimulated by his enormous creativity and his enthusiasm.
Since middle of the 1990s Jan's main interest was the investigation of fates of Czech resistance fighters during the Second World War. He felt obliged to the victims, because his father was after the annexation of the so-called Sudetenland by Germany and the establishing of the Protectorate of Bohemia and Moravia in the resistance movement against the Nazi regime. In 1943 Jan's father was executed in the Plötzensee Prison (Berlin).
The life story of Alfred James Lotka was another focus of his interest. Therefore Jan traveled to Lotka's birthplace Lviv (Ukraine, former Lemberg), to Poland, England, France (Alsace) and Switzerland. Unfortunately, the results of his extensive research are unpublished.
Jan's passion since his youth was the classical music. His knowledge of composers and their works was impressive. Many of his scientific manuscripts were written when classical music was played on radio. Robert Schumann was one of his favourite composers. Jan appreciated the fact that Schumann was the first empirical musicologist, because he published in the Neue Zeitschrift für Musik (founded in 1834) the first quantitative study of the performance frequency of musical pieces—a "Lotka distribution" long before Alfred Lotka.
Furthermore, Jan was always very interested in history. He was a knowledgeable guide in "his city of Prague", especially beyond the paths of tourists. I will never forget an exciting trip to Nelahozeves near Prague, the birthplace of Antonin Dvořák.
The communication with colleagues from all the world in their mother tongues was of concern to him; therefore he learned many foreign languages.
The term "career" was not part of Jan's vocabulary; answers to scientific questions were always the most essential to him. He was an uncompromising man, in life and in science. With the death of Jan Vlachý the community of scientometricians has lost one of its outstanding and most creative members.
Notes
Acknowledgment
I would like to thank Beate Schindler (Berlin) for important biographical information.
Reference
Todorov, R. (1990). Comments on Jan Vlachy, recipient of the 1989 Derek de Solla Price Award.

Scientometrics, 19

(3–4), 157–158.

CrossRef

Google Scholar
Copyright information
© Akadémiai Kiadó, Budapest, Hungary 2011