Abstract
Studies in the history of science and education have documented that the reception and understanding of evolutionary theory is highly contingent on local factors such as school systems, cultural traditions, religious beliefs, and language. This has important implications for teaching evolution in primary and secondary schools. No universal strategy can be applied in overcoming the barriers of learning that exist and that are part of the practical and daily life in classrooms all over the world. In light of this, a huge challenge is to make high standard teaching materials fit to specific target audiences readily available. As more and more schools require teachers to use low cost or free web-based materials, in the research community we need to take seriously how to facilitate that demand in communication strategies on evolution. This article addresses this challenge by presenting the learning experience of making a digital archive of Danish Darwin editions that marked the beginnings of a series of public engagement and teaching initiatives including, among other things, comprehensive new websites, exhibits, lecture series, television documentaries, and a computer game.
This is a preview of subscription content, log in to check access.
Access options
Buy single article
Instant access to the full article PDF.
US$ 39.95
Price includes VAT for USA
Subscribe to journal
Immediate online access to all issues from 2019. Subscription will auto renew annually.
US$ 99
This is the net price. Taxes to be calculated in checkout.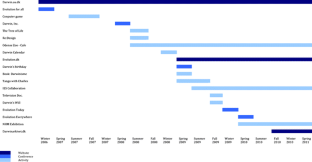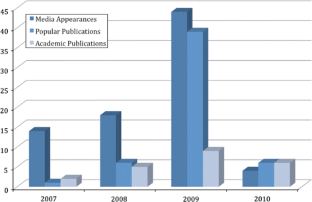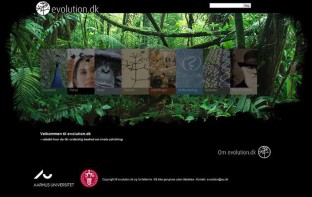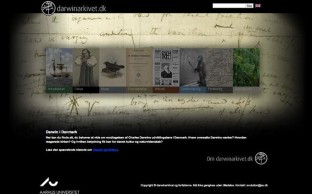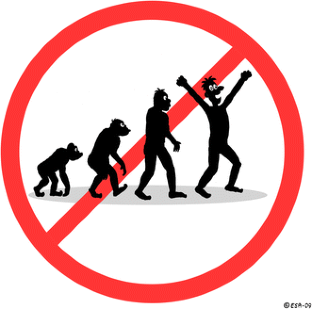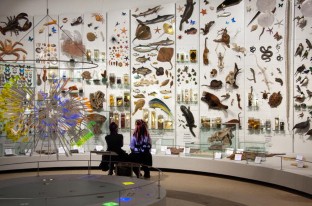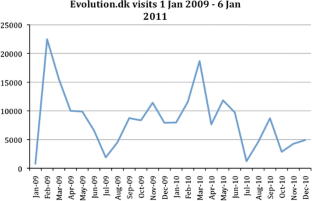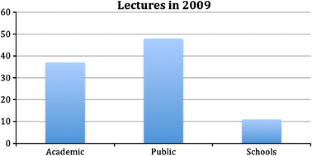 References
Aarhus University. (2009). Darwin-dag på Aarhus Universitet Torsdag 12 Februar 2009. http://humaniora.au.dk/fileadmin/www.humaniora.au.dk/nyheder_og_stillinger/nyhedsarkiv/2009/darwin-dag_p_aarhus_universitet/pjece.pdf. Accessed 26 Jan 2011.

Andersen, C. (2009). Charles Darwin–videnskab, religion, og politik. Årsskrift for historieundervisere i Handelsgymnasiet, 59, 29–38.

Angus Reid Public Opinion. (2010). Origin of humans: Americans are creationists; Britons and Canadians side with evolution. Public opinion poll. Released 15 July 2010.

Betty Nansen Teatret. (2009). Tango med Charles. Copenhagen: Betty Nansen Teatret.

Bowler, P., Browne, J., & Herbert, S. (2009). The perils of publicity. Newsletter of the History of Science Society, 38, 24.

Branch, G., & Scott, E. (2008). Overcoming Obstacles to Evolution Education: In the Beginning. Evolution: Education & Outreach, 1, 53–55.

Clasen, M. (2009). Arven efter Darwin, in Darwins testamente (pp. 24–27). Aarhus: Aarhus Teater.

Coleman, S., & Carlin, L. (Eds.). (2004). The cultures of creationism: Anti-evolutionism in English-Speaking Countries. Aldershot: Ashgate.

Cunningham, D. L., & Wescott, D. J. (2009). Still more "fancy" and "myth" than "fact" in students conceptions of evolution. Evolution: Education and Outreach, 2, 505–517.

Dalsgaard, C., & Sørensen, E. K. (2008). A typology for Web 2.0. In Proceedings of ECEL 2008, The 7th European Conference on e-Learning (pp. 272–279).

De Cruz, H., & De Smedt, J. (2007). The role of intuitive ontologies in scientific understanding—The case of human evolution. Biology and Philosophy, 22, 351–368.

Engels, E.-M., & Glick, T. F. (Eds.). (2008). The reception of Charles Darwin in Europe. London: Continuum.

Gallup. (2010). Evolution, creationism, intelligent design. http://www.gallup.com/poll/21814/Evolution-Creationism-Intelligent-Design.aspx. Accessed 26 Jan 2011.

Glick, T. F. (2010). The comparative reception of Darwinism: A brief history. Science & Education, 19, 693–703.

Gregory, T. R. (2009). Understanding natural selection: Essential concepts and common misconceptions. Evolution: Education and Outreach, 2, 156–175.

Harlung, A. (2010). Open educational resources in Denmark, Status Report. http://www.cil.au.dk/documents/OER_in_Denmark_2010.pdf. Accessed 7 Jan 2011.

Hjermitslev, H. H. (2009a). Darwin blandt protestanter. Feature article, Kristeligt Dagblad, 11 February, p. 11.

Hjermitslev, H. H. (2009b). Mellem Grundtvig og Darwin. Dansk Kirketidende, 7, 202–205, 223.

Hjermitslev, H. H. (2009c). Introduktion og læsevejledning. In C. Darwin (Ed.), Menneskets afstamning og parringsvalget (pp. 5–8). Aarhus: Husets forlag and Publizon A/S.

Hjermitslev, H. H. (2010). Dansk kreationisme. Religion, 1, 17–27.

Kjærgaard, P. C. (2008a). Darwin-industrien i højt gear. Feature article, Politiken, 12 October.

Kjærgaard, P. C. (2008b). Darwin på nettet. Natur, 49:2, 11.

Kjærgaard, P. C. (2008c). Fra så simpel en begyndelse: Historien om Darwins evolutionsteori. In B. H Nielsen (Ed.) Darwins Testamente (pp. 5–11). Copenhagen: The Royal Danish Theatre.

Kjærgaard, P. C. (2009a). After the storm: parties and partisans in the Darwin year. Viewpoint: Newsletter for the British Society for the History of Science., 90, 1–3.

Kjærgaard, P. C. (2009b). Charles Darwin i 2009. Folkeuniversitetet i Århus, Program (pp. 44–45). Aarhus: Folkeuniversitetet.

Kjærgaard, P. C. (2009c). Charles Darwin. Kaskelot, 173, 8–14.

Kjærgaard, P. C. (2009d). Darwinmyterne, Kaskelot, 173, 15–17.

Kjærgaard, P. C. (2009e). Darwins begejstring. Aktuel Naturvidenskab., 1, 28–31.

Kjærgaard, P. C. (2009f). Darwins aktualitet. Forskerforum, 222, 20–21.

Kjærgaard, P. C. (2009g). Charles Darwin og Arternes oprindelse—Introduktion til nyoversættelsen. In C. Darwin (Ed.), Arternes oprindelse ved naturlig selektion eller bevarelse af de bedst tilpassede racer i kampen for tilværelsen (pp. 9–21). Copenhagen: Statens Naturhistoriske Museum.

Kjærgaard, P. C. (2010). The Darwin enterprise: From scientific icon to global product. History of Science, 48, 105–122.

Kjærgaard, P. C. (2011a). 'Hurrah for the missing link!': a history of apes, ancestors and a crucial pjece of evidence. Notes and Records of the Royal Society, 65, 83–98.

Kjærgaard, P. C. (2011b). Ida and Ardi: The fossil cover girls of 2009. The Evolutionary Review, 2, 1–9.

Kjærgaard, P. C., et al. (2008). Darwin kalenderen 2009. Copenhagen: Frydenlund.

Landsnetværket af Folkekirkelige Skoletjenester og Skole-Kirke Samarbejder i Danmark. (2009). Tro og viden—om livets fakta og forunderlighed (Vol. 3). Løgumkloster: TPC.

Matzke, N. J. (2010). The evolution of creationist movements. Evolution: Education and Outreach, 3, 145–162.

Miller, J. D., et al. (2006). Public acceptance of evolution. Science, 313, 765–766.

Numbers, R. L. (2006). The creationists; From scientific creationism to intelligent design. Cambridge, MA: Harvard University Press.

Numbers, R. L. (Ed.). (2009). Galileo goes to jail and other myths about science and religion. Cambridge, MA: Harvard University Press.

Numbers, R. L., & Stenhouse, J. (Eds.). (1999). Disseminating Darwinism. Cambridge: Cambridge University Press.

Pennock, R. T. (2003). Creationism and intelligent design. Annual Review of Genomics and Human Genetics, 4, 143–163.

PLS Standardbus. (2002). Kristendom og Darwin. Public opinion poll. PLS Rambøll Management.

Scott, E. C. (2008). A rude introduction to expelled. Reports of the National Center for Science Education, 28(5–6), 11–12.

Sís, P. (2008). Livets træ. Denmark: CDR Forlag.

Slagmark. (2009). 54. Special issue on Darwinism.

Smith, M. U. (2010). Current status of research in teaching and learning evolution: II. Pedagogical issues. Science & Education, 19, 539–571.

Szerszynski, B. (2010). Understanding creationism and evolution. In T. Dixon, G. Cantor & S. Pumfrey (Eds.), Science and religion: New historical perspectives (pp. 153–174). Cambridge: Cambridge University Press.

van Wyhe, J. (Ed.). (2002-). The complete work of Charles Darwin online. (http://darwin-online.org.uk/).

van Wyhe, J., & Basman, A. (2007). The launch and reception of Darwin online. Notes and Records of the Royal Society, 61, 63–65.
Acknowledgments
Many people have been involved at various stages in the evolution from Darwin in Denmark to Interdisciplinary Evolutionary Studies at Aarhus University. We are grateful to everyone from student volunteers, teachers, IT-staff and colleagues. A few people have been of key importance to one or more of the projects over the years. John van Wyhe was a great inspiration for the initial website. His keen interest, dedication, collaboration and invitation to host the many original sources at The Complete Work of Charles Darwin Online has made The Danish Darwin Archive available to a much larger audience. We have benefited a lot from our collaboration with Alison Pearn and colleagues at the Darwin Correspondence Project at the University of Cambridge. The interest and support from students and colleagues at the Leverhulme Centre for Human Evolutionary Studies, University of Cambridge, and St John's College, Cambridge, is gratefully acknowledged. At the Natural History Museum, University of Copenhagen, Hanne Strager, Jens Astrup, Peter Gravlund and colleagues inspired us to bring our ideas to a larger audience. Thanks to all the contributors of evolution.dk, for sharing and communicating their knowledge and research, to Michael Jørgensen and the student volunteers Gry Vissing Jensen, Laura Søvsø Thomasen, Nanna K. Lüders Kaalund, Nicolai Cryer, and Helene Sloth Borgholm. Thanks also to Risskov Gymnasium, Aarhus, especially Bodil Hohwü Nielsen and Lisbeth Kusk Madsen for getting their students to provide systematic and valuable user-feedback on evolution.dk. A special thanks to members of the editorial board and steering committee of evolution.dk, Bodil K. Ehlers, Jesper Givskov Sørensen, Ditte Demontis, Jørn Madsen, Volker Loeschcke, Henrik Balslev and Bo Holm Jacobsen, and to Ebbe Sloth Andersen for his magnificient illustrations. Thanks to the editor and anonymous reviewers for valuable suggestions. The projects have received financial support from the Danish National Science Foundation, Danske Bank, Villum Kann Rasmussen Fonden, and Aarhus Network for Science, Technology, Medicine and Climate Studies.
About this article
Cite this article
Andersen, C., Bek-Thomsen, J., Clasen, M. et al. Evolution 2.0. The Unexpected Learning Experience of Making a Digital Archive. Sci & Educ 22, 657–675 (2013). https://doi.org/10.1007/s11191-011-9412-x
Keywords
Editorial Board

Intelligent Design

Communication Project

Digital Archive

Open Educational Resource