Correction to: One-pot synthesis of pyran derivatives using silica-coated magnetic nanoparticles functionalized with piperidinium benzene-1,3-disulfonate as a new efficient reusable catalyst
In the original publication of the article, the graphical abstract was incorrectly published. The correct graphical abstract should be as given below.
Graphical abstract
A green reusable nanomagnetic catalyst supported with functionalized piperidinium benzene-1,3-disulfonate silica as a novel and efficient catalyst was used for the synthesis of 9-aryl-9H-2,4,5,7-tetramethyl-diuracilopyrans as well as 9-aryl-3,4,6,7-tetrahydro-2H-pyran-1,8(5H,9H)-diones.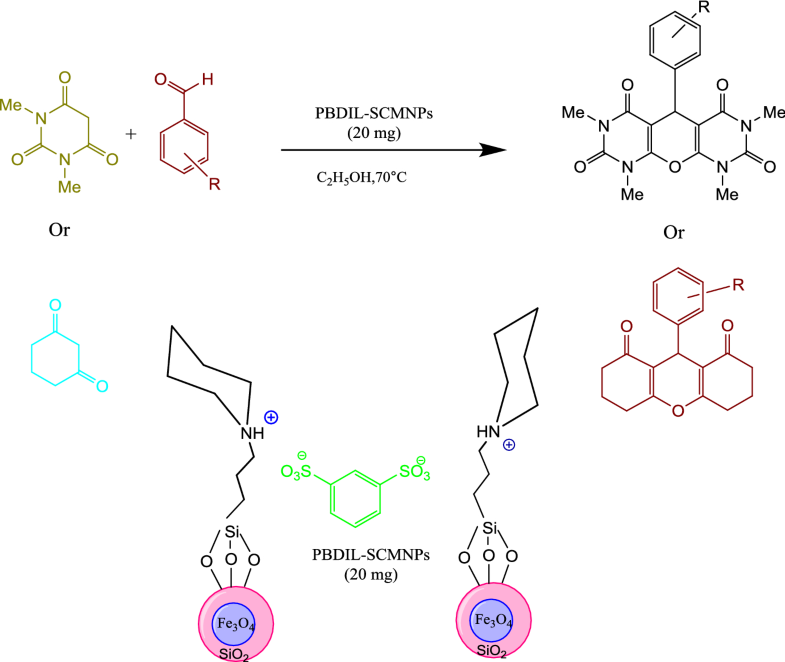 Copyright information
© Springer Nature B.V. 2019