A novel electrostatic self-assembly method for preparation of TiO2@BiOI photocatalyst
Abstract
In this work, TiO2@BiOI photocatalyst was successfully fabricated by a novel electrostatic self-assembly method. A series of characterizations were employed to characterize the as-prepared photocatalyst. The potential application and mechanism of this photocatalyst were evaluated and discussed by photocatalytic degradation of RhB. The results showed that the TiO2@BiOI photocatalyst exhibited more excellent photocatalytic performance than pure TiO2. The remarkable enhancement in the photocatalytic activities of the TiO2@BiOI photocatalyst could be attributed to the effective electron–hole separations at the interfaces of the two semiconductors, which facilitated the transfer of the photoinduced carriers. In addition, relative large specific surface area, and appropriate energy band gap have great contribution to the enhancement of photocatalytic performance.
Graphical Abstract
In this paper, a new type of photocatalyst was prepared by electrostatic self-assembly method. The photocatalytic performance of the sample was evaluated by various characterization and degradation of RhB. The experimental results show that the photocatalytic activity of the sample is obviously improved.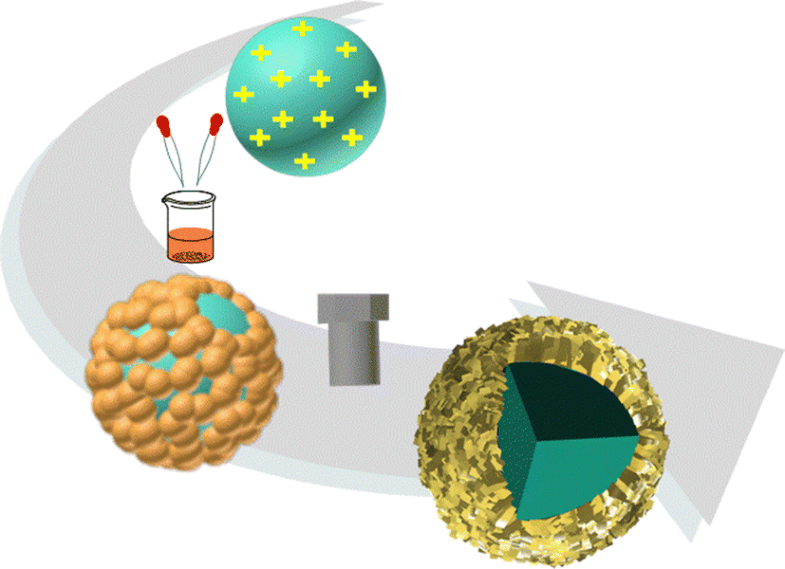 Keywords
Electrostatic self-assembly method 
TiO2@BiOI 
Photocatalytic performance 
Notes
Acknowledgements
This work was supported by the National Natural Science Foundation of China (51146008).
Copyright information
© Springer Nature B.V. 2018