Abstract
We describe here two new species of oegopsid squids. The first is an Asperoteuthis (Chiroteuthidae), and it is based on 18 specimens. This new species has sucker dentition and a funnel–mantle locking apparatus that are unique within the genus. The second new species is a Promachoteuthis (Promachoteuthidae), and is based on a unique specimen. This new species has tentacle ornamentation which is unique within the genus. We also describe a new genus and a new species of sepioid squid in the subfamily Heteroteuthinae (Sepiolidae) and it is based on four specimens. This new genus and species exhibits unique modifications of the arms in males.
This is a preview of subscription content, log in to check access.
Access options
Buy single article
Instant access to the full article PDF.
US$ 39.95
Price includes VAT for USA
Subscribe to journal
Immediate online access to all issues from 2019. Subscription will auto renew annually.
US$ 99
This is the net price. Taxes to be calculated in checkout.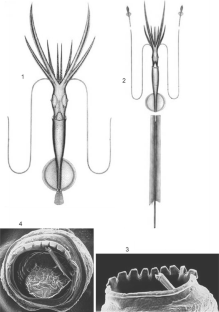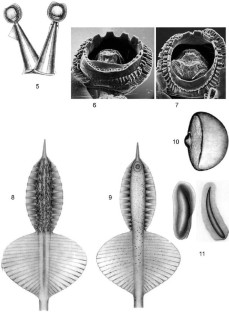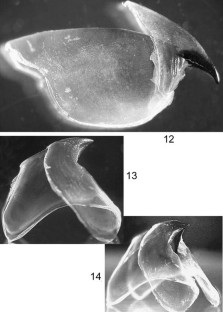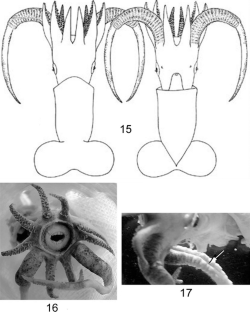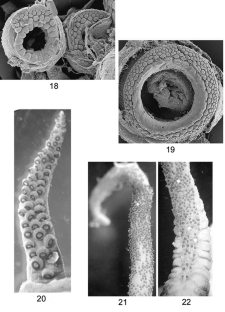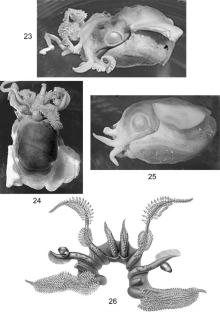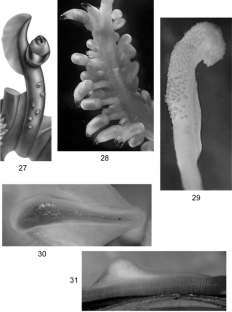 References
International Commission on Zoological Nomenclature (2001) International code of zoological nomenclature, 4th edn. The International Trust for Zoological Nomenclature 1999. Available from the internet URL http://www.iczn.org/iczn/index.jsp

Lu CC (1977) A new species of squid Chiroteuthis acanthoderma, from the Southwest Pacific (Cephalopoda, Chiroteuthidae). Steenstrupia 4:179–188

Nesis KN (1980) Taxonomic position of Chiroteuthis famelica Berry. Bull Moscow Obshch Ispyt Prirody, Section Biology 85:59–66 (in Russian)

Roper CFE, Voss GL (1983) Guidelines for taxonomic descriptions of cephalopod species. Mem Nat Mus Vic 44:48–63

Young RE (1978) Vertical distribution and photosensitive vesicles of pelagic cephalopods from Hawaiian waters. Fish Bull 76:583–615

Young RE (1991) Chiroteuthid and related paralarvae from Hawaiian waters. Bull Mar Sci 49:162–185
Acknowledgments
All photographs were taken by R.E. Young. We acknowledge the technical assistance of I.H. Roper in preparing the manuscript for publication and U. Piatkowski for information on the R/V WALTHER HERWIG cruises.
About this article
Cite this article
Young, R.E., Vecchione, M. & Roper, C.F.E. A new genus and three new species of decapodiform cephalopods (Mollusca: Cephalopoda). Rev Fish Biol Fisheries 17, 353–365 (2007). https://doi.org/10.1007/s11160-007-9044-z
Received:

Accepted:

Published:

Issue Date:
Keywords
Amphorateuthis alveatus
Asperoteuthis mangoldae

Cephalopoda

Oegopsida

Promachoteuthis sulcus

Species descriptions

Systematics