Property Condition Disclosure Law: Why Did States Mandate 'Seller Tell All'?
Abstract
Thirty-four US states have already enacted some form of seller's Property Condition Disclosure Law. At a time when there is a movement in this direction nationally, this paper attempts to ascertain the factors that lead states to adopt disclosure law. Motivation for the study stems from the fact that not all states have yet adopted the law, and states that have enacted the law have done so in different years. The analytical structure employs hazard models, using a unique set of economic and institutional attributes for a panel of 50 US States spanning 21 years, from 1984 to 2004. The proportional hazard analysis of law adoption reveals that greater number of disciplinary actions tends to favor passage of the law. Greater broker supervision, implying generally higher awareness among real estate agents, seems to have a negative impact on the likelihood of a state adopting a Property Condition Disclosure Law.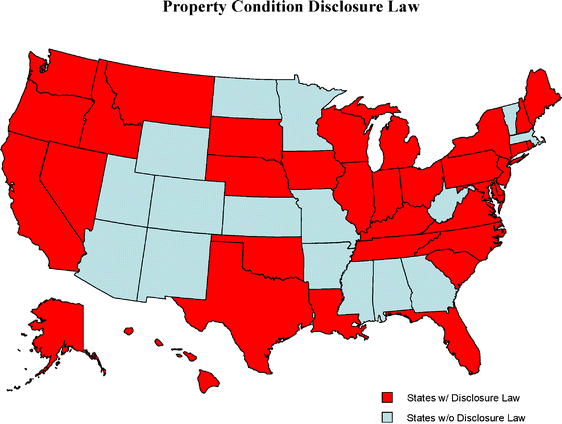 Keywords
Property condition disclosure 
Law adoption 
Hazard analysis 
Housing price index 
Notes
Acknowledgements
This paper is adapted from my doctoral dissertation at the University of Connecticut, Storrs, CT. I would like to thank Stephen L. Ross, John M. Clapp, Dennis R. Heffley, Katherine Pancak, Sam Peltzman, and an anonymous reviewer for their insightful comments on the idea and methodology. The views and opinions offered in this paper do not necessarily reflect the position of the National Association of Home Builders (NAHB). All remaining errors are mine.
Copyright information
© Springer Science+Business Media, LLC 2007