Plant secondary metabolites against arthropods of medical importance
Abstract
Natural compounds of botanical origin are increasingly being investigated for the development of novel biocides. Intensive use of synthetic biocides and the confined array of chemical classes in use has led to the buildup of unwanted residues and to parasites' adaptive responses and resistance. Meanwhile, the geographic and host ranges of arthropod vectors and vector-borne diseases are broadening. In an effort to develop "friendly" biocidal compounds for the environment and human health, plant secondary metabolites originating in a number of botanical families could be engaged. This mini-review compiles the recently available knowledge on plant secondary metabolites exhibiting biocidal properties and provides a brief overview on their activity against arthropods with a focus on toxic and repellent properties. The selected examples show that it is valuable to consider plants as a promising source for new products development to support the fight against arthropods related to human health. Finally, we outline the biocides regulatory framework in the European Union (EU) and pinpoint some issues of concern regarding the development of low risk biocides.
Graphic abstract
Plant secondary metabolites acting against arthropods of medical importance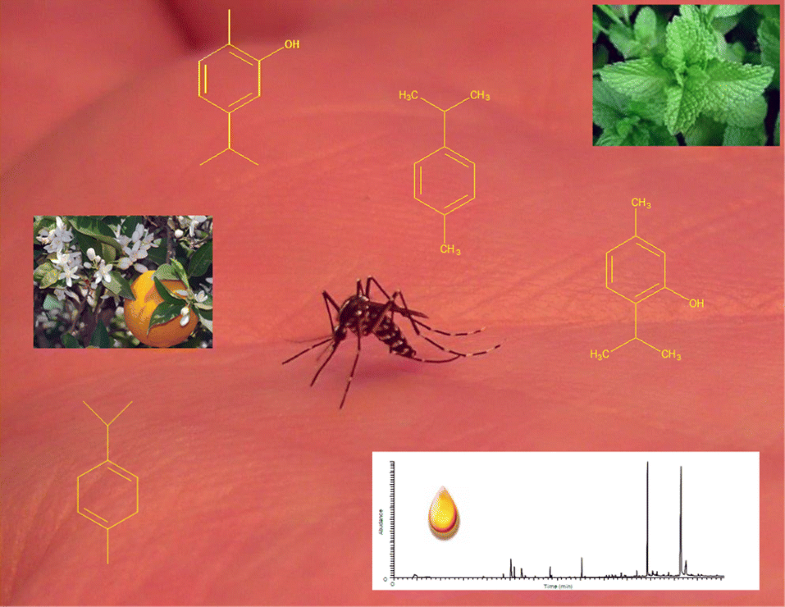 Keywords
Biocidal 
Cockroaches 
Mosquitoes 
Flies 
Ticks 
Notes
Acknowledgements
We gratefully acknowledge Dr. Keith Matthiews, Of Counsel at Wiley Rein LLP, Washington, District Of Columbia and former Director of the Biopesticides and Pollution Prevention Division (BPPD) in the U.S. Environmental Protection Agency's (EPA) Office of Pesticide Programs (OPP) for extensively performing language editing in the manuscript.
Compliance with ethical standards
Conflict of interest
The authors declare that they have no conflict of interest.
Copyright information
© Springer Nature B.V. 2019