Abstract
Colloidal semiconductor nanocrystals have been extensively used for illumination, displays, bioimaging, and other fields. However, the most extensively used Cd-based nanocrystals are toxic. Recently, non-toxic multinary copper-based chalcogenide semiconductor nanocrystals have been studied intensively. The mostly studied in these materials are ternary Cu–In–S nanocrystals which have large adjustable luminescence range, good luminescence efficiency, and excellent device applications. Therefore, this material has been the most potential candidates to replace Cd-based materials. To date, different synthetic methods have been developed to prepare ternary Cu–In–S nanocrystals, which include hot-injection, non-injection, thermal decomposition, and solvothermal route. In order to enhance the luminescence property, incorporating of Zn2+ or overgrowth of a ZnS shell is the comment ways that researchers often use. This review will introduce the synthesis methods of multinary copper-based chalcogenide semiconductor nanocrystals and their potential applications in quantum-dot light-emitting diodes and bioimaging fields. Finally, the conclusion and prospect are provided.
This is a preview of subscription content, log in to check access.
Access options
Buy single article
Instant unlimited access to the full article PDF.
US$ 39.95
Price includes VAT for USA
Subscribe to journal
Immediate online access to all issues from 2019. Subscription will auto renew annually.
US$ 99
This is the net price. Taxes to be calculated in checkout.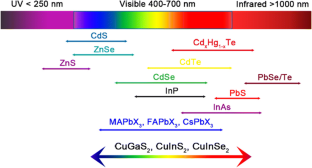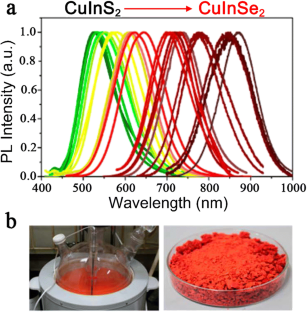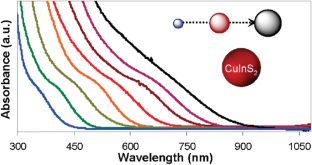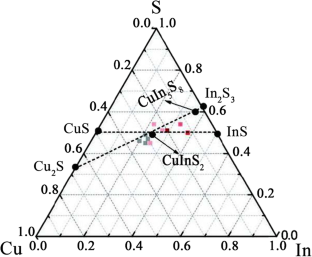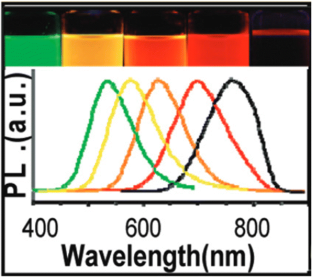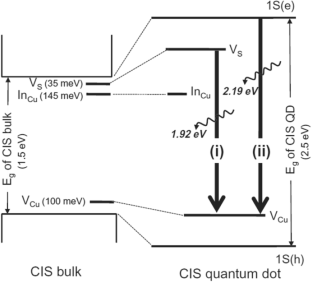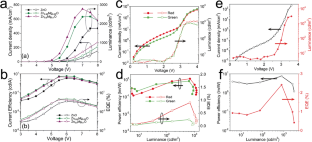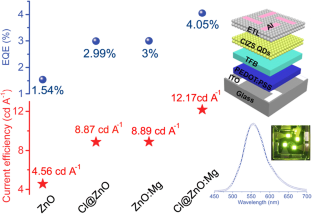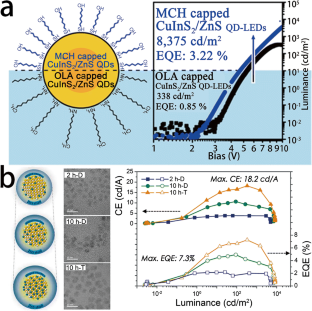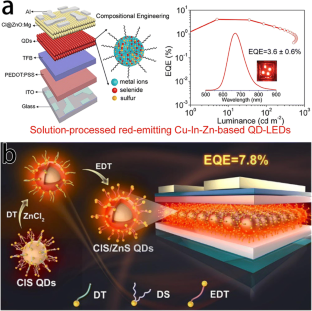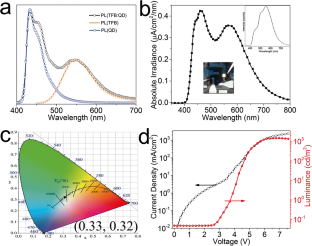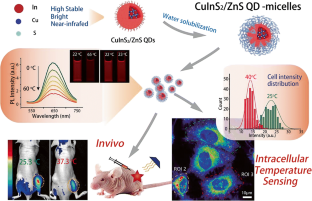 Ethics declarations
Conflict of interest
The authors declare that they have no conflict of interest.
Additional information
Publisher's note
Springer Nature remains neutral with regard to jurisdictional claims in published maps and institutional affiliations.
This article is part of the topical collection: Nanoparticles in Biotechnology and Medicine, Xiaoshan (Sean) Zhu, University of Nevada, Guest Editor
About this article
Cite this article
Wang, L., Guan, Z. & Tang, A. Multinary copper-based chalcogenide semiconductor nanocrystals: synthesis and applications in light-emitting diodes and bioimaging. J Nanopart Res 22, 28 (2020). https://doi.org/10.1007/s11051-019-4724-x
Received:

Accepted:

Published:
Keywords
Nanocrystals

Multinary copper-based chalcogenide

Synthesis

Light-emitting diodes

Bioimaging