A review on virus protein self-assembly
Abstract
Proteins, the important biomacromolecules, have been magnificently applied to construct the protein self-assembled nanomaterials. The viruses are the largest reservoir of genetic material on the planet; the virus coat protein self-assemble is with very symmetric nanostructures that fascinate abundant interest and is one of the most fast emerging research area owing to its significant applications in practically every important region, i.e. in energy harvesting, in synthesis of nanoparticles, nanotubes, nanodrugs/medicine, nanobiotechnology, and superstructures. This review highlights the most recent studies on virus protein self-assembly with a focus on the recent literature about the effect of amino acids, pH, and charge on the virus protein self-assembly, recent examples of virus templates used for the self-assembly, and the problems occurring at the time of self-assembly that are also discussed.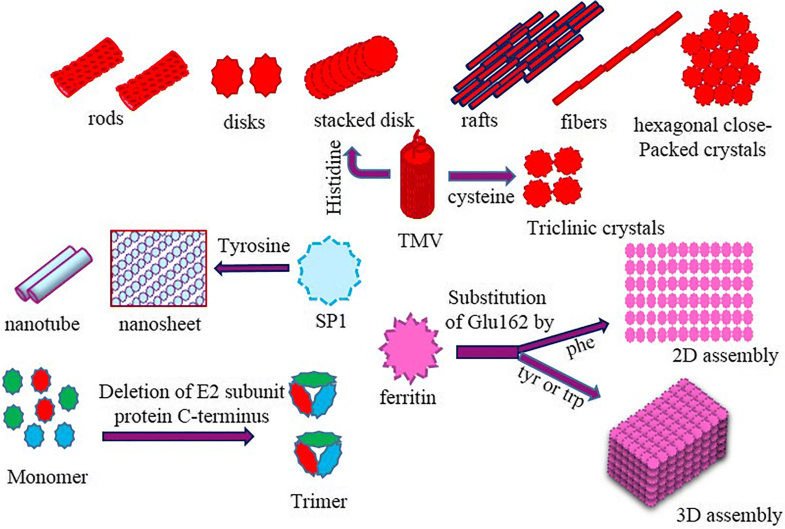 Keywords
Protein 
Virus 
Self-assembly 
Amino acids 
pH 
Charge 
Nanobiotechnology 
Notes
Funding information
Author RDY is thankful to the Department of Science & Technology (Science and Engineering Research Board, National Post-Doctoral Fellowship, PDF/2016/002438) for providing financial support.
Compliance with ethical standards
Conflict of interest
The authors declare that there are no conflicts of interest.
Copyright information
© Springer Nature B.V. 2019