Abstract
Fabrication of a titanium dioxide/carbon nanotube (TiO2/CNT)-based transistor is reported. The transistor can be considered as a combination of a field emission transistor and a junction field-effect transistor. Using direct current plasma-enhanced chemical vapor deposition (DC-PECVD) technique, CNTs were grown on a p-typed (100)-oriented silicon substrate. The CNTs were then covered by TiO2 nanoparticles 2–5 nm in size, using an atmospheric pressure CVD technique. In this device, TiO2/CNT junction is responsible for controlling the emission current. High on/off-current ratio and proper gate control are the most important advantages of device. A model based on Fowler–Nordheim equation is utilized for calculation of the emission current and the results are compared with experimental data. The effect of TiO2/CNT hetero-structure is also investigated, and well modeled.
This is a preview of subscription content, log in to check access.
Access options
Buy single article
Instant access to the full article PDF.
US$ 39.95
Price includes VAT for USA
Subscribe to journal
Immediate online access to all issues from 2019. Subscription will auto renew annually.
US$ 99
This is the net price. Taxes to be calculated in checkout.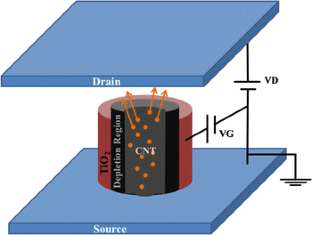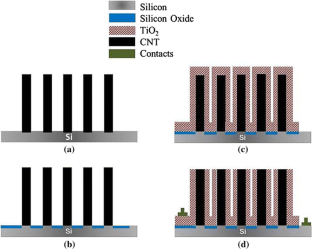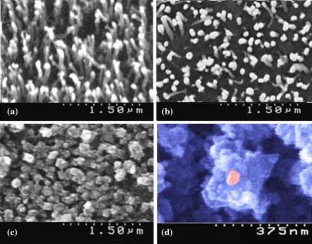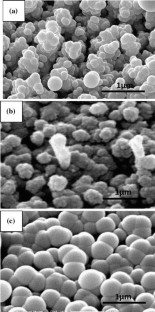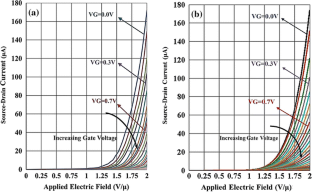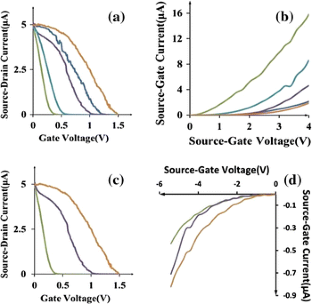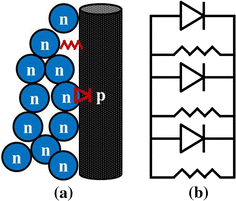 References
Abdi Y, Barati F (2013) Variable electron beam diameter achieved by a titanium oxide/carbon nanotube hetero-structure suitable for nanolithography. Nanotechnology 24:055303

Abdi Y, Koohshorkhi J, Mohajerzadeh S, Darbari S, Sanaee Z (2007) Embedded vertically grown carbon nanotubes for field emission applications. J Vac Sci Technol, B 25:822

Abdi Y, Khalilian M, Arzi E (2011) Enhancement in photo-induced hydrophilicity of TiO2/CNT nanostructures by applying voltage. J Phys D 44:255405

Abdi Y, Otrooshi N, Miri MF (2014) Surface plasmon resonance of Ag nanoparticles in the vicinity of a high impedance surface. Curr Appl Phys 14:1287–1292

Adessi Ch, Devel M (2000) Theoretical study of field emission by single-wall carbon nanotubes. Phys Rev B 72:314

Bardeen J, Brattain WH (1948) The transistor a semi-conductor triode. Phys Rev 74:230

Belsky M, Bocharov GS, Eletskii AV, Sommerer T (2010) Electrical field enhancement in carbon nanotube-based electron field cathodes. Tech Phys 55:289

Bocharov GS, Eletskii AV, Sommerer TJ (2011) Optimization of the parameters of a carbon nanotube-based field-emission cathode. Tech Phys 56:540

Darbari S, Abdi Y, Haghighi F, Mohajerzadeh S, Haghighi N (2011) Investigating the antifungal activity of TiO2 nanoparticles deposited on branched carbon nanotube arrays. J Phys D 44:245401

Driskill-Smith AAG, Hasko DG, Ahmed H (1997) Nanoscale field emission structures for ultra-low voltage operation at atmospheric pressure. Appl Phys Lett 71:3159–3161

Forbes RG, Edgcombe CJ, Valdre U (2003) Some comments on models for field enhancement. Ultramicroscopy 95:57–65

Fowler RH, Nordheim L (1928) Electron emission in intense electric fields. Proc R Soc 119:173

Gao P, Zhang Q (2014) Encapsulate-and-peel: fabricating carbon nanotube CMOS integrated circuits in a flexible ultra-thin plastic film. Nanotechnol 25:065301

Hückstädt C, Schmidt S, Hüfner S, Forster F, Reinert F, Springborg M (2006) Work function studies of rare-gas/noble metal adsorption systems using a Kelvin probe. Phys Rev B 73:075409

Ishii S, NishuM Kishimoto S, Mizutani T (2013) Fabrication of thin-film transistor integrated circuits on flexible substrate by transfer technique of carbon nanotube network using poly (vinyl alcohol). Jpn J Appl Phys 52:108001

Kahng D, Atalla MM (1960) Silicon-Silicon dioxide field induced surface devices. In: IRE-AIEE solid-state device research conference (Pittsburgh/IEEE): 960

Kim YM, Sleiter D, Sanaka K, Reuter D, LischkaK Yamamoto Y, Pawlis A (2014) Optically controlled initialization and read-out of an electron spin bound to a fluorine donor in ZnSe. Curr Appl Phys 14:1234–1239

Koohsorkhi J, Abdi Y, Mohajerzadeh S, Hosseinzadegan H, Komijani K, Soleimani EA (2006) Fabrication of self-defined gated field emission devices on silicon substrates using PECVD-grown carbon nano-tubes. Carbon 44:2797

Lednev VN, Pershin SM, Obraztsova ED, Kudryashov SI, Bunkin AF (2013) Single-shot and single-spot measurement of laser ablation threshold for carbon nanotubes. J Phys D 46:052002

Lee SW, Campbell EEB (2013) Nanoelectromechanical devices with carbon nanotubes. Curr Appl Phys 13:1844–1859

Lee J, Lee J, Seo DH, Shin H, Park S, Chung HJ (2014) Step-by-step implementation of an amplifier circuit with a graphene field-effect transistor on a printed-circuit board. Curr Appl Phys 14:1057–1062

Liang SD, Chen L (2008) Generalized Fowler–Nordheim theory of field emission of carbon nanotubes. Phys Rev Lett 101:027602

Lilienfeld JE (1925) US Patent 1,745,175

Maruyama R, Nam YW, Han JH, Strano MS (2011) Well-defined single-walled carbon nanotube fibers as quantum wires: ballistic conduction over micrometer-length scales. Curr Appl Phys 11:1414–1418

Millikan RA, Lauritsen CC (1928) Relations of field-currents to thermionic-currents. Proc Natl Acad Sci USA 14:45

Mittal G, Lahiri I (2014) Recent progress in nanostructured next-generation field emission devices. J Phys D 47:32300

Nikiforov KA, Antonova LI, Egorov NV, Trofimov VV, Makeev VV, Ogurtsov OF (2012) Non-gated field emission array as low-energy electron source: experiment and simulation. In: Proceedings of RUPAC, Saint Petersburg, Russia, pp 218–220

Ong PL, Euler WB, Levitsky IA (2010) Carbon nanotube-Si diode as a detector of mid-infrared illumination. Appl Phys Lett 96:033106

Park YR, Liu N, Lee CJ (2014) Photoluminescence enhancement from hybrid structures of metallic single-walled carbon nanotube/ZnO films. J Phys D 45:315305

Schottky W, kalte Ü (1923) Uber kalte und warme Elektronenentladungen. Z Phys 14:80

Shockley W, Pearson GL (1948) Modulation of conductance of thin films of semi-conductors by surface charges. Phys Rev 74:232

Streetman BG, Banerjee SK (2009) Solid state electronic devices, 6th edn. PHI Learning, New Delhi

Sydoruk VA, GoB K, Meyer C, Petrychuk MV, Danilchenko BA, Weber P, Stampfer C, Li J, Vitusevich SA (2014) Low-frequency noise in individual carbon nanotube field-effect transistors with top, side and back gate configurations: effect of gamma irradiation. Nanotechnol 25:035703

Taak S, Rajabali S, Darbari S, Mohajerzadeh S (2014) High sensitive/wide dynamic range, field emission pressure sensor based on fully embedded CNTs. J Phys D Appl Phys 47:045302

Thu VV, Tam PD, Dung PT (2013) Rapid and label-free detection of H5N1 virus using carbon nanotube network field effect transistor. Curr Appl Phys 13:1311–1315

Xu Z, Bai XD, Wang EG, Wang ZL (2005) Field emission of individual carbon nanotube with in situ tip image and real work function. Appl Phys Lett 87:163106

Yoon DH, Choi YC (2013) Improved field emission stability and uniformity of printed carbon nanotubes prepared using high energy-milled glass frit. Curr Appl Phys 13:1477–1481

Yuchi C, Haitian C, Hui G, Jia L, Bilu L, Chongwu Z (2014) Review of carbon nanotube nanoelectronics and macroelectronics. Semicond Sci Technol 29:073001

Zolper JC (1998) A review of junction field effect transistors for high-temperature and high-power electronics. Solid-State Electron 42:2153

Zou Q, Wang MZ, Li YG, ZouL H, Zhao YC (2009) Field emission from carbon nanotubes in air. Plasma Devices Oper 17:286–292
Acknowledgments
We would like to thank the Iran National Science Foundation (INSF) for partial financial support. Partial financial support of University of Tehran for this research is also acknowledged.
About this article
Cite this article
Monshipouri, M., Abdi, Y. Field emission current from a junction field-effect transistor. J Nanopart Res 17, 169 (2015). https://doi.org/10.1007/s11051-015-2974-9
Received:

Accepted:

Published:
Keywords
Field emission

Junction

Field effect

Transistor