Abstract
An emerging paradigm for instituting smart city that incorporates information and communication technologies demands an exponential rise in networked infrastructure and advancement of IoT. The physical world has to be monitored in real-time to introduce smart services to the public in the areas of healthcare, entertainment, education, environment, transportation, etc., Conventional healthcare is profoundly transforming into electronic healthcare that anticipates a high degree of security and privacy. Computationally efficient, highly secured algorithms are to be developed to protect electronic health records used in real-time communication for telediagnosis and treatment. This necessitates the proposed scheme named as RIGID (Reversible lIght weiGht hIgh payloaD) for ensuring reversible data mechanism to handle high payload for processing electronic health record in smart city applications by using Pseudo Random Matrices(PRM) and scrambling technique. PRBM has been employed to find the position for permutation and Pseudo Random Number matrix (PRNM) can aid substitution. The proposed RIGID scheme has endorsed a promising result when tested with standard benchmark medical / images and a set of images chosen at random from UCID repository by supporting high payload and reversibility. This scheme is capable of detecting most of the intrusions caused by signal processing and geometric attacks. Experimental investigations disclose the proposed project as an ideal choice for the exchange of EHR in IoT based healthcare system for smart city applications.
This is a preview of subscription content, log in to check access.
Access options
Buy single article
Instant unlimited access to the full article PDF.
US$ 39.95
Price includes VAT for USA
Subscribe to journal
Immediate online access to all issues from 2019. Subscription will auto renew annually.
US$ 199
This is the net price. Taxes to be calculated in checkout.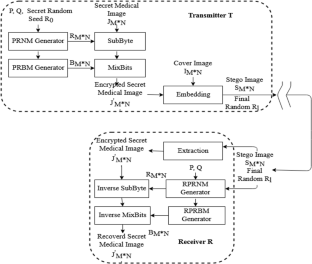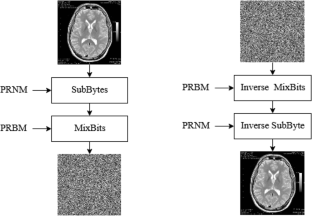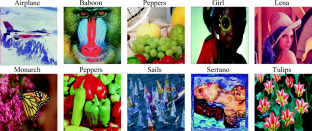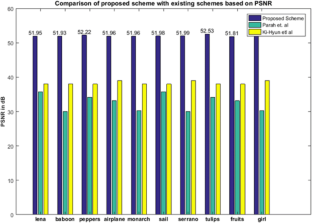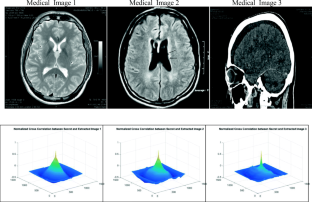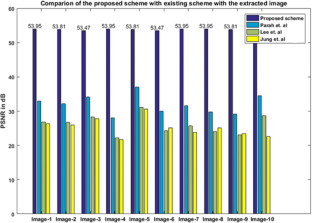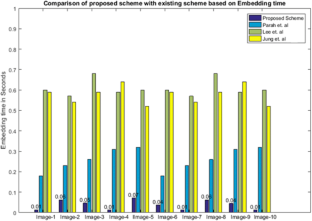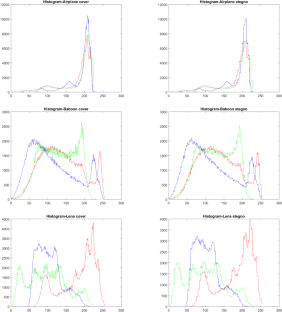 References
1.

Agarwal H, Atrey PK, Raman B (2015) Image watermarking in real oriented wavelet transform domain. Multimed Tools Appl 74(23):10883–10921

2.

Ahmed IA (2017) Security in the Internet of Things (IoT). In: HCT Information Technology Trends (ITT). IEEE, pp 84–90

3.

Alattar AM (2004) Reversible watermark using the difference expansion of a generalized integer transform. IEEE Trans Image Process 13(8):1147–1156

4.

Blum MA (1984) An efficient probabilistic public-key encryption scheme which hides all partial information. In: Workshop on the theory and application of cryptographic techniques. Springer, Berlin/Heidelberg, pp 289–299

5.

Blum LM (1986) A simple unpredictable pseudo-random number generator. SIAM J Comput 15(2):364–383

6.

Chang C-C et al (2009) Reversible information hiding for VQ indices based on locally adaptive coding. J Vis Commun Image Represent 20(1):57–64

7.

Chen W-J et al (2010) High payload steganography mechanism using hybrid edge detector. Expert Syst Appl 37(4):3292–3301

8.

Clohessy T, Acton T, Morgan L (2017) The impact of cloud-based digital transformation on IT service providers: evidence from focus groups. Int J Cloud Appl Comput (IJCAC) 7(4):1–19

9.

Dorgham O, Al-Rahamneh B, Almomani A, Khatatneh KF (2018) Enhancing the security of exchanging and storing DICOM medical images on the cloud. Int J Cloud Appl Comput (IJCAC) 8(1):154–172

10.

Franois M et al (2014) Pseudo-random number generator based on mixing of three chaotic maps. Commun Nonlinear Sci Numer Simul 19(4):887–895

11.

Gomez JB (2016) Patient monitoring system based on internet of things. Procedia Computer Science 83:90–97. Elsievier

12.

Hamza R (2017) A novel pseudo random sequence generator for image-cryptographic applications. J Inf Secur Appl 35:119–127

13.

Hu J, Li T (2015) Reversible steganography using extended image interpolation technique. Comput Electr Eng 46:447–455

14.

Hu H et al (2013) Pseudorandom sequence generator based on the chen chaotic system. Comput Phys Commun 184(3):765–768

15.

Islam SR-S (2015) The internet of things for health care: a comprehensive survey. IEEE Access:678–700

16.

Jung K-H, Yoo K-Y (2009) Data hiding method using image interpolation. Compu Stand Interfaces 31(2):465–470

17.

Jung K-H, Yoo K-Y (2015) Steganographic method based on interpolation and LSB substitution of digital images. Multimed Tools Appl 74(6):2143–2155

18.

Karajeh H, Khatib T, Rajab L, Maqableh M (2019) A robust digital audio watermarking scheme based on DWT and Schur decomposition. Multimed Tools Appl 78(13):18395–18418

19.

Kodali RK (2015) An implementation of IoT for healthcare. In: IEEE Recent Advances in In Intelligent Computational Systems (RAICS). IEEE, pp 411–416

20.

Lee C-F, Huang Y-L (2012) An efficient image interpolation increasing payload in reversible data hiding. Expert Syst Appl 39(8):6712–6719

21.

Luo H et al (2011) Reversible data hiding based on block median preservation. Inf Sci 181(2):308–328

22.

Muhammad KM (2016) Image steganography using uncorrelated color space and its application for security of visual contents in online social networks. Futur Gener Comput Syst

23.

Muhammad KJ (2017a) CISSKA-LSB: color image steganography using stego key-directed adaptive LSB substitution method. Multimed Tools Appl 76(6):8597–8626

24.

Muhammad KJ (2017b) Image steganography for authenticity of visual contents in social networks. Multimed Tools Appl 76(18):18985–19004

25.

Öztürk I, Kılıç R (2015) A novel method for producing pseudo random numbers from differential equation-based chaotic systems. Nonlinear Dyn 80(3):1147–1157

26.

Parah SA (2017a) Hiding clinical information in medical images: a new high capacity and reversible data hiding technique. J Biomed Inform 66:214–230

27.

Parah SA (2017b) Hiding in encrypted images: a three tier security data hiding technique. Multidim Syst Sign Process 28(2):549–572

28.

Parah SA (2017c) Information hiding in medical images: a robust medical image watermarking system for E-healthcare. Multimed Tools Appl 76(8):10599–10633

29.

Parah SA et al (2018) Electronic health record hiding in images for smart city applications: a computationally efficient and reversible information hiding technique for secure communication. Futur Gener Comput Syst

30.

Rangel-Espinoza K, Fragoso-Navarro E, Cruz-Ramos C, Reyes-Reyes R, Nakano-Miyatake M, Pérez-Meana HM (2018) Adaptive removable visible watermarking technique using dual watermarking for digital color images. Multimed Tools Appl 77(11):13047–13074

31.

Santos AJ (2014) Internet of things and smart objects for M-health monitoring and control. Procedia Technology 16:1351–1360

32.

Singh AK (2015) Multiple watermarking on medical images using selective discrete wavelet transform coefficients. J Med Imaging Health Inf 5(3):607–614

33.

Takpor T, Atayero AA (2015) Integrating internet of things and health solutions for students' healthcare. In: Proceedings of the world congress on engineering. World Congress on Engineering, London

34.

Tang MJ (2014) A high capacity image steganography using multi-layer embedding. Optik Int J Light Electron Opt 125(15):3972–3976

35.

Thévenaz PT (2000) Interpolation revisited [medical images application]. IEEE Trans Med Imaging 19(7):739–758

36.

Vaidya P, Chandra Mouli PVSSR (2017) A robust semi-blind watermarking for color images based on multiple decompositions. Multimed Tools Appl 76(24):25623–25656

37.

Vaidya P, Chandra Mouli PVSSR (2018) Adaptive, robust and blind digital watermarking using Bhattacharyya distance and bit manipulation. Multimed Tools Appl 77(5):5609–5635

38.

Wu X, Sun W (2014) High-capacity reversible data hiding in encrypted images by prediction error. Signal Process 104:387–400
Acknowledgments
This part of this research work is supported by Department of Science and Technology (DST), Science and Engineering Board (SERB), Government of India under the ECR grant (ECR/2017/000679/ES)
Funding
This study was funded by Department of Science and Technology (DST), Science and Engineering Board (SERB), Government of India (grant number: ECR/2017/000679/ES).
Ethics declarations
Conflict of interest
Dr. N. Sasikaladevi declares that she has no conflict of interest. Dr. K. Geetha and Dr. A. Revathi declare that they have no conflict of interest.
Ethical approval
This article does not contain any studies with human participants or animals performed by any of the authors.
Additional information
Publisher's note
Springer Nature remains neutral with regard to jurisdictional claims in published maps and institutional affiliations.
About this article
Cite this article
Sasikaladevi, N., Geetha, K. & Revathi, A. RIGID- reversible lightweight, high payload semantically secured e-record hiding technique for smart city applications using pseudo-random matrices. Multimed Tools Appl (2020). https://doi.org/10.1007/s11042-019-08475-3
Received:

Revised:

Accepted:

Published:
Keywords
Electronic health records

Pseudo-random binary matrix

Blum-Blum-Shub

Semantic security