Abstract
In the last half century the most used video storage devices have been the magnetic tapes, where the information are stored in analog format based on the electromagnetism principles. When the digital technique has become the most used, it was necessary to convert analog information in digital format in order to preserve these data. Unfortunately, analog videos may be affected by drops that produce some visual defect which could be acquired during the digitization process. Despite there are many hardware to perform the digitization, just few implement the automatic correction of these defects. In some cases, drop removal is possible through the analog device. However, when a damaged already-converted video is owned, a correction based on image processing technique is the unique way to enhance the videos. In this paper, the drop, also known as "Tracking Error" or "Mistracking," is analyzed. We propose an algorithm to detect the drops' visual artifacts in the converted videos, as well as a digital restoration method.
This is a preview of subscription content, log in to check access.
Access options
Buy single article
Instant access to the full article PDF.
US$ 39.95
Price includes VAT for USA
Subscribe to journal
Immediate online access to all issues from 2019. Subscription will auto renew annually.
US$ 199
This is the net price. Taxes to be calculated in checkout.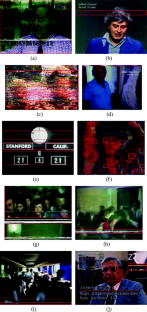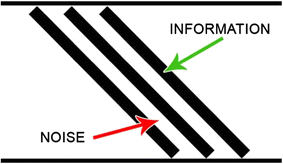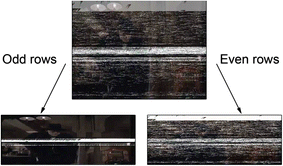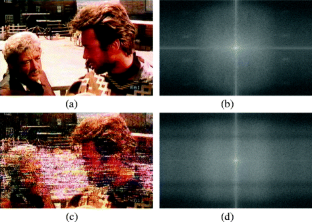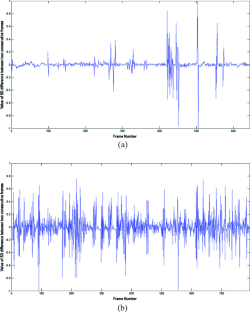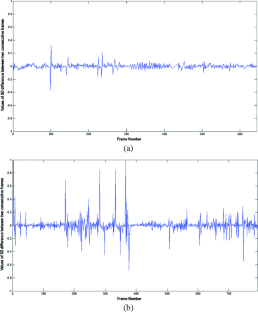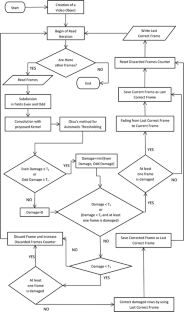 References
1.

AV Artifact Atlas: http://preservation.bavc.org/artifactatlas/index.php

2.

Buisson O, Besserer B, Boukir S, Helt F (1997) Deterioration detection for digital film restoration. In: Proceedings of IEEE International Conference Computer Vision and Pattern Recognition, vol. 1, pp 78–84

3.

Gonzalez RC, Woods RE (2008) Digitale image processing. Pearson Prentice Hall

4.

Gupta RG (2005) Television engineering and video systems. McGrawn-Hill Ed

5.

Kokaram AC, Morris R, Fitzgerald W, Rayner P (1995) Detection of missing data in image sequences. IEEE Trans Image Process 4:1496–1508

6.

Kokaram AC, Morris R, Fitzgerald W, Rayner P (1995) Interpolation of missing data in image sequences. IEEE Trans Image Process 4:1509–1519

7.

Otsu N (1979) A threshold selection method from gray-level histograms. In: IEEE Transactions on Systems, Man, and Cybernetics, vol 9, p 6266

8.

Puglisi G, Stanco F, Barone G, Mazzoleni P (2013) Automatic petrographic feature extraction from pottery of archaeological interest. In: Proceedings of 8th International Symposium on Image and Signal Processing and Analysis (ISPA 2013). pp 541–544

9.

RAI Radiotelevisione Italiana: www.rai.it

10.

Rosenthaler L, Gschwind R (2001) Restoration of movie films by digital image processing. In: Proceedings of IEEE Seminar on Digital Restoration of Film and Video Archives 2001

11.

Select "Analog video" on http://www.archeomatica.unict.it/

12.

Stanco F, Allegra D, Milotta F (2013) Detection and correction of Mistracking in digitalized analog video. In: Proceedings of ICIAP 2013 International Workshops, Naples, Italy, September 9–13, 2013, workshop MMJCH 2013, 2nd International workshop on Multimedia for Cultural Heritage. New Trends in Image Analysis and Processing ICIAP 2013, Alfredo Petrosino, Lucia Maddalena, and Pietro Pala (Eds.), LNCS 8158,. 218227

13.

Stanco F, Battiato S, Gallo G (2011) Cultural heritage preservation. Analysis, restoration and reconstruction of ancient artworks, 2nd edn. CRC Press, New York

14.

Stanco F, Tanasi D (2012) Virtual acropolis. Digital recreation of a Sicilian Archaic sanctuary. Virtual Archaeol Rev 3(2012):126–130

15.

Stanco F, Tanasi D (2013) Beyond virtal replicas. 3D Modelling and Maltese Prehistoric Architecture. J Electr Comput Eng (2013):1–7

16.

Stanco F, Tanasi D, Buffa M, Basile B (2012) Augmented perception of the past. The case of the Telamon from the Greek theater of Syracuse. In: Multimedia for cultural heritage: first international workshop, MMfCH 2011, Modena, Italy, May 3, 2011, Revised Selected Papers. Springer, DEU, pp 126–135

17.

Stanco F, Tanasi D, Gallo G, Buffa M, Basile B (2012) Augmented perception of the past. The case of hellenistic Syracuse. J Multimed 7.2(2012):211–216

18.

Stanco F, Tanasi D, Gueli AM, Stella G (2012) Computer graphics solutions for dealing with colors in archaeology. In: CGIV 2012, 6th European Conference on Colour in Graphics, Imaging, and Vision

19.

Stanco F, Tenze L, Ramponi G (2005) Virtual restoration of vintage photographic prints affected by foxing and water blotches. J Electron Imaging 14:4
Acknowledgments
The authors thank the Italian public broadcasting company RAI department of Catania (Radiotelevisione Italiana [9]), our consultant in this research.
About this article
Cite this article
Stanco, F., Allegra, D. & Milotta, F.L.M. Tracking error in digitized analog video: automatic detection and correction. Multimed Tools Appl 75, 3733–3746 (2016). https://doi.org/10.1007/s11042-014-2068-1
Received:

Revised:

Accepted:

Published:

Issue Date:
Keywords
Mistracking

Tracking error

Analog video

Drop out