Abstract
"Design Thinking" – a cross-disciplinary and user centered method – is an approach towards the discovery of solutions and sparks innovative thinking in many ways. It also can be argued, that designers put themselves in the place of the user rather than co-creating with the consumer. Innovation is one of the current keywords across many industries, and many attempt to find new solutions to daily problems. Design Thinking as method allows to understand user needs and understand their principle problems in daily life. The design process uses intensive collaboration in cross-disciplinary settings and is divided into the exploration of the problem space and the solution space to achieve new ways of solving existing problems. Design Thinking has to integrate into the innovation process and into organizational structures right from the beginning. It constitutes a complement to classical analytical processes for problems that require lateral, not linear thinking. This article reviews the practical application of this energetic methodology in the academic context and presents some hands-on examples. The course series has been established by the Entertainment and Media Management Lab. (EMMi Lab.) at the Tampere University of Technology (TUT) and was held in cooperation with students from the University of Tampere (UTA), and the Tampere University of Applied Sciences (TAMK). One course has been held in cooperation with the University of Applied Sciences Magdeburg-Stendal, Germany. This article describes how to train students especially with strong technical background and analytical mind-sets in the development of innovations in the field of media, foster creative thinking, and achieve problem solutions beyond the current state of the art. We present the basic curriculum, course structure, goals & objectives, applied methods, settings, and theoretical aspects of Design Thinking. Our experience and reflections on conducting the courses concludes this article. The article shall be an introductory guide for anyone who intends to organize a similar course in the university context.
This is a preview of subscription content, log in to check access.
Access options
Buy single article
Instant access to the full article PDF.
US$ 39.95
Price includes VAT for USA
Subscribe to journal
Immediate online access to all issues from 2019. Subscription will auto renew annually.
US$ 199
This is the net price. Taxes to be calculated in checkout.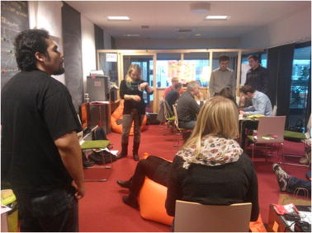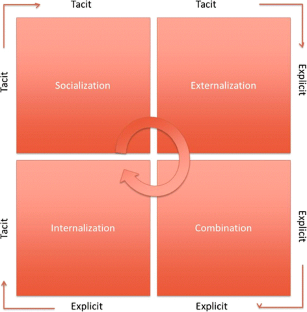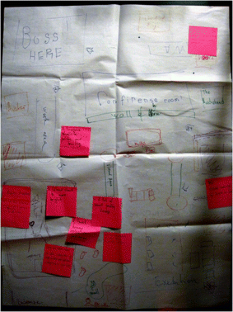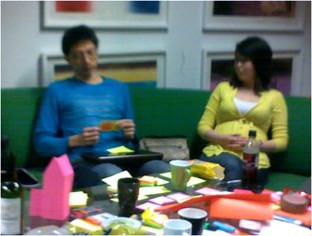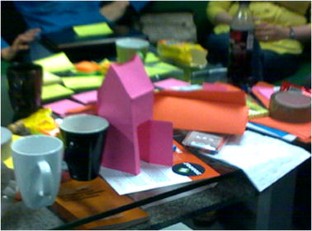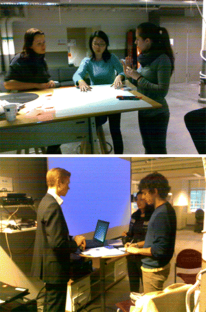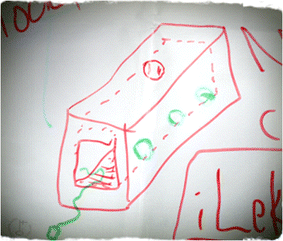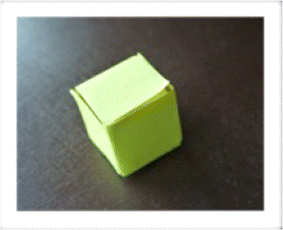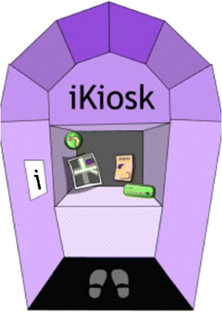 References
1.

"IDEO toolkit - HEAR," http://www.ideo.com/work/human-centered-design-toolkit/.

2.

Alexander C (1971) The state of the art in design methods. DMG Newsletter 5(3):3–7.

3.

Alexander C, Notes on the Synthesis of Form. Harvard University Press, 1964, vol. 57, no. 2.

4.

Asimow M, Introduction to Design. Prentice Hall, 1962.

5.

Barab SA, Thomas MK, Dodge T, Squire K, Newell M (2004) Critical design ethnography: Designing for change. Anthropology & Education Quarterly 35(2):254–268.

6.

Bransford JD, Brown AL, and Cocking RR, How People Learn: Brain, Mind, Experience, and School, J. D. Bransford, A. L. Brown, and R. R. Cocking, Eds. National Academy Press, 2000, vol. Expanded E, no. 4.

7.

Bransford JD, Brown AL, and Cocking RR, Eds., How People Learn: Brain, Mind, Experience and School. National Academies Press; 2 edition, 2000

8.

Brown T (2008) Design thinking. Harvard Business Review 86(6):84–92,

9.

Brown T, Change by Design: How Design Thinking Transforms Organizations and Inspires Innovation. HarperBusiness, 2009, vol. 31, no. 3.

10.

Brown T, Wyatt J (2010) "Design thinking for social innovations", Stanford Social Innovation Review. Stanford Social Innovation Review, Leland Stanford Jr. University

11.

Brown AL and Palincsar AS, Guided, cooperative learning and individual knowledge acquisition. Lawrence Erlbaum Associates, 1989, pp. 393–451.

12.

Buchanan R (1992) EnglishWicked problems in design thinking. EnglishDesign Issues 8(2):5–21.

13.

Buchenau M and Suri JF, "Experience prototyping," in Proceedings of the 3rd conference on Designing interactive systems: processes, practices, methods, and techniques, ser. DIS '00. New York, NY, USA: ACM, 2000, pp. 424–433.

14.

Buxton B (2007) Sketching User Experiences: Getting the Design Right and the Right Design. Morgan kaufmann, San Francisco, CA

15.

d.school. D.School Bootcamp Bootleg. http://dschool.typepad.com/news/2010/12/2010-bootcamp-bootleg-is-here.html. d.school, Hasso Plattner, Insitute of Design at Stanford. Stanford.

16.

Design Thinking. http://en.wikipedia.org/wiki/Design_thinking. Wikipedia.

17.

Domschke M, Bog A, and Zeier A, "Teaching design thinking to software engineers: Two future-oriented curriculum case studies," in 26th ICSID World Design Congress, Design Education Conference, Singapore, November 2009.

18.

Drucker PF (2002) The discipline of innovation. Harvard Business Review 80(8):95–103.

19.

Dunne D and Martin R, "Design thinking and how it will change management education: An interview and discussion," Academy of Management Learning & Education, vol. 5, no. 4, pp. 512–523, 1006

20.

Edelman J, Currano R (2011) Re-representation: Affordances of shared models in team-based design. In: Plattner H, Meinel C, Leifer L (eds) Design Thinking: Understand - Improve - Apply. Springer-Verlag, Berlin Heidelberg, pp xiii–xxi

21.

Entertainment and Media Management Lab. (EMMi Lab.). http://www.tut.fi/emmi.

22.

Environmental Design Research Association (EDRA). http://www.edra.org/

23.

Faste RA, "Ambidextrous thinking," Mechanical Engineering, no. November, 1994

24.

Florida R, The Rise of the Creative Class. Basic Books, 2002, vol. new, no. May.

25.

Fraser HMA (2007) The practice of breakthrough strategies by design. Journal of Business Strategy 28(4):66–74.

26.

Frederick M (2007) 101 Things I learned in Architecture School. MIT Press, Cambridge, MA

27.

Gordon WJJ, Prince G, Gordon A (2006) Synectics for creative thinking in technology education. Technology Teacher 66(3):22–27

28.

Holzinger A, Kosec P, Schwantzer G, Debevc M, Hofmann-Wellenhof R, Frühauf J (2011) Design and development of a mobile computer application to reengineer workflows in the hospital and the methodology to evaluate its effectiveness. Journal of Biomedical Informatics 44(6):968–77.

29.

Jääskö V and Mattelmäki T, "Observing and probing," in Proceedings of the 2003 international conference on Designing pleasurable products and interfaces, ser. DPPI '03. New York, NY, USA: ACM, 2003, pp. 126–131.

30.

Jones J-C (1977) How my thoughts on design methods have changed during the years. Design Methods and Theories 11(1):45–62

31.

Jones J. C., Design Methods, G. T. Houlsby and A. N. Schofield, Eds. Wiley, 1992, vol. 1, no. August.

32.

Kim J, Wilemon D (2002) Focusing the fuzzy front-end in new product development. R and D Management 32(4):269–279.

33.

Lindberg T, Meinel C, and Wagner R, "Design thinking: A fruitful concept for it development?" in Design Thinking, ser. Understanding Innovation, C. Meinel, L. Leifer, and H. Plattner, Eds. Springer Berlin Heidelberg, 2011, pp. 3–18.

34.

Lugmayr A (2011) "Applying "Design Thinking" as method for teaching in media education. In: Lugmayr A, Franssila H, Safran C, Hammouda I (eds) Proceedings of the 15th International Academic MindTrek Confernece: Envisioning Future Media Environments. Tampere Univ. of Technology (TUT), Tampere, Finland, pp 332–334

35.

Lugmayr A, Jalonen M, Zou Y, Libin L, Anzenhofer S (2011) Design Thinking" in media management education - a practical hands-on approach. In: Lugmayr A, Risse T, Stockleben B, Kaario J, Pogorelc B, Asensio ES (eds) 4th Semantic Ambient Media Experience (SAME) Workshop in Conjunction with the 5th International Convergence on Communities and Technologies. Tampere Univ. of Technology (TUT), Brisbane, Australia

36.

Martin R (2007) How successful leaders think. (cover story). Harvard Business Review 85(6):60–67.

37.

Martin RL (2009) The design of business: why design thinking is the next competitive advantage. Harvard Business Press, Boston, Mass

38.

Martin R (2010) Design thinking: achieving insights via the "knowledge funnel". Strategy & Leadership 38(2):37–41

39.

Martin R, "homepage," http://www.rotman.utoronto.ca/rogermartin/

40.

Martin RL, The Opposable Mind: How Successful Leaders Win Through Integrative Thinking. Harvard Business School Press, 2007, vol. 62, no. 1.

41.

Mattelmäki T and Battarbee K, "Empathy probes" in Proceedings of the Participation Design Conference (PDC 2002). Department of Product and Strategic Design University of Art and Design Helsinki (UIAH), 2002, pp. 266–271.

42.

McKim R, Experiences in Visual Thinking. Brooks / Cole Publishing Co., 1973

43.

Meinel C, Leifer L et al (2011) Design thinking research. In: Design Thinking: Understand - Improve - Apply. Springer-Verlag, Berlin Heidelberg, pp xiii–xxi

44.

Moldoveanu M, Martin R (2008) The Future of the MBA – Designing the thinker of the future. Oxford University Press, New York, USA

45.

Nonaka I and Takeuchi T, The knowledge-creating company: how Japanese companies create the dynamics … Oxford University Press, 1995

46.

Osborn AF, Applied Imagination, Principles and Procedures of Creative Thinking. Charles Scribner's Sons, 1953.

47.

Owen C (2007) Design thinking: Notes on its nature and use. Design Research Quarterly, Design Research Society 2(1):16–27.

48.

Owen CL, "Design thinking: Driving innovations," http://www.bpminstitute.org, September 2006

49.

Pals N, Steen MGD, Langley DJ, Kort J (2008) Three approaches to take the user perspective into account during new product design. International Journal of Innovation Management (ijim) 12(03):275–294.

50.

Piaget J (1978) Success and Understanding. Harvard University Press, Cambridge, MA, USA

51.

Pink D. H., A Whole New Mind: Why Right-Brainers Will Rule the Future. Riverhead Trade, 2006.

52.

Plattner H, Meinel C, Leifer L (eds) (2011) Design Thinking: Understand - Improve - Apply. Springer-Verlag, Berlin Heidelberg

53.

Rittel HWJ, Weber MM (1973) Dilemmas in a general theory of planning. Policy Sciences 4(2):155–169.

54.

Salvador T, Bell G, Anderson K (1999) Design ethnography. Design Management Journal (Former Series) 10(4):35–41.

55.

Sato S (2009) Beyond good: great innovations through design. Journal of Business Strategy 2(3):40–49

56.

Schön DA, The Reflective Practitioner: How Professionals Think in Action, T. Smith, Ed. Basic Books, 1983, vol. 1?, no. 3.

57.

Simon HA, The Sciences of the Artificial. MIT Press, 1996, vol. 4, no. 3.

58.

Snyder C, Paper Prototyping: The Fast and Easy Way to Design and Refine User Interfaces (Interactive Technologies). Elsevir, 2003

59.

Verganti R (2008) Design, meanings, and radical innovation: A metamodel and a research agenda. Journal of Product Innovation Management 25(5):436–456.

60.

Visser FS and Kouprie M, "Stimulating empathy in ideation workshops," in Proceedings of the Tenth Anniversary Conference on Participatory Design 2008, ser. PDC '08. Indianapolis, IN, USA: Indiana University, 2008, pp. 174–177.

61.

Vygotsky L, Thought and Language, A. Kozulin, Ed. MIT Press, 1986, vol. 28, no. 4.

62.

Wiley J (1998) Expertise as mental set: The effects of domain knowledge in creative problem solving. Memory & Cognition 26(4):716.

63.

Wright P, Wallace J, McCarthy J (2008) Aesthetics and experience-centered design. ACM Trans Comput-Hum Interact 15:8:1–18:21, December 2008.

64.

Zotto CD, van Kranenburg H (eds) (2008) Management and Innovation in the Media Industry. Edward Elgar, Cheltenham, UK and Northhampton, MA, USA
About this article
Cite this article
Lugmayr, A., Stockleben, B., Zou, Y. et al. Applying "Design Thinking" in the context of media management education. Multimed Tools Appl 71, 119–157 (2014). https://doi.org/10.1007/s11042-013-1361-8
Keywords
Design thinking

Media management

Innovation management