Abstract
In nature ecosystems, animal life-spans are determined by genes and some other biological characteristics. Similarly, the software project life-spans are related to some internal or external characteristics. Analyzing the relations between these characteristics and the project life-span, may help developers, investors, and contributors to control the development cycle of the software project. The paper provides an insight on the project life-span for a free open source software ecosystem. The statistical analysis of some project characteristics in GitHub is presented, and we find that the choices of programming languages, the number of files, the label format of the project, and the relevant membership expressions can impact the life-span of a project. Based on these discovered characteristics, we also propose a prediction model to estimate the project life-span in open source software ecosystems. These results may help developers reschedule the project in open source software ecosystem.
This is a preview of subscription content, log in to check access.
Access options
Buy single article
Instant access to the full article PDF.
US$ 39.95
Price includes VAT for USA
Subscribe to journal
Immediate online access to all issues from 2019. Subscription will auto renew annually.
US$ 99
This is the net price. Taxes to be calculated in checkout.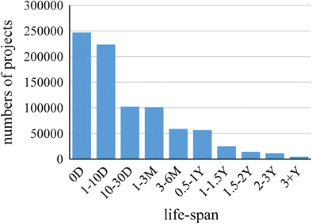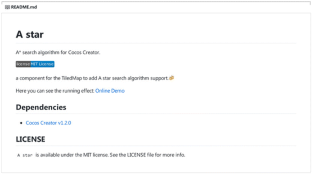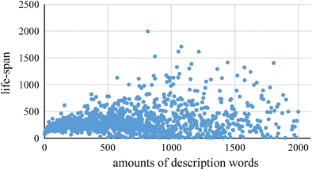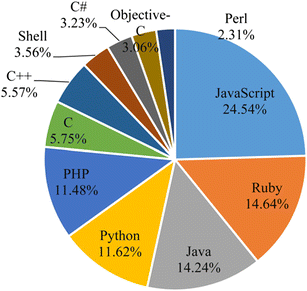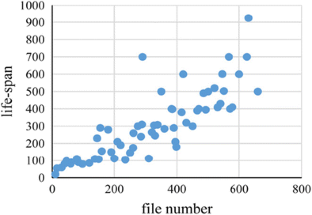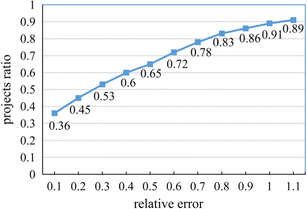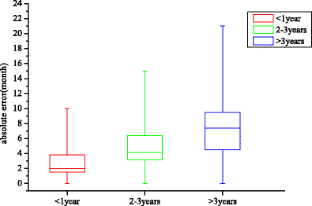 References
1.

Manikas K, Hansen KM (2013) Software ecosystems – A systematic literature review. J Syst Softw 86(5):1294–1306

2.

Dabbish L, Stuart C, Tsay J, Herbsleb J (2012) Social coding in github: transparency and collaboration in an open software repository. In: Proceedings of the ACM 2012 conference on Computer Supported Cooperative Work, CSCW '12, pp 1277–1286, New York, NY, USA, 2012. ACM

3.

Surhone LM, Tennoe MT, Henssonow SF (2011) SourceForge. Betascript Publishing, Beau Bassin

4.

Manikas K, Hansen KM (2013) Reviewing the health of software ecosystems–a conceptual framework proposal. In: Fifth International Workshop on Software Ecosystems (IWSECO-2013), CEUR-WS, 2013, pp 33–44

5.

Kabbedijk J, Jansen S (2011) Steering insight: an exploration of the ruby software ecosystem. Springer, Berlin 2011, pp 44–55

6.

Kazman R, Gagliardi M, Wood W (2012) Scaling up software architecture analysis[J]. J Syst Softw 85(7):1511–1519

7.

Goeminne M (2014) Understanding the evolution of socio-technical aspects in open source ecosystems. Csmr-wcre, Doctoral Symposium Track, pp 473–476

8.

Jansen S (2014) Measuring the health of open source software ecosystems: Beyond the scope of project health. Inf Softw Technol 56(11):1508–1519

9.

Daniel S, Agarwal R, Stewart KJ (2013) The effects of diversity in global, distributed collectives: a study of open source project success. Inf Syst Res 24(2):312–333

10.

Matragkas N, Williams JR, Kolovos DS, Paige RF (2014) Analysing the 'biodiversity' of open source ecosystems: the github case. In: Proceedings of the 11th working conference on mining software repositories, MSR 2014, pp 356–359

11.

Campbell PRJ, Ahmed F (2010) A three-dimensional view of software ecosystems. In: Software Architecture, European Conference, Ecsa 2010, Copenhagen, Denmark, August 23-26, 2010. Companion Volume, pp 81–84

12.

Deguang Z, Bing L, Peng H et al (2015) Characteristic Study of Open-source Community Based on Software Ecosystem[J]. Comput Eng 41(11):106–113

13.

Dhungana D, Groher I, Schludermann E, Biffl S (2010) Software ecosystems vs. natural ecosystems: learning from the ingenious mind of nature. In: Proceedings of the fourth European conference on software architecture: companion volume, ECSA '10, pp 96–102, New York, NY, USA, 2010. ACM

14.

Hoving R, Slot G, Jansen S (2013) Python: characteristics identification of a free open source software ecosystem. In: 2013 7th IEEE international conference on digital ecosystems and technologies (DEST), IEEE, pp 13–18

15.

Conti B, Sanchez-Alavez M, Winsky-Sommerer R, Morale MC, Lucero J, Brownell S, Fabre V, Huitron-Resendiz S, Henriksen S, Zorrilla EP (2006) Transgenic mice with a reduced core body temperature have an increased life span. Science 314(5800):825–828

16.

Davis AM, Bersoff EH, Comer ER (1988) Strategy for comparing alternative software development life cycle models. IEEE Trans Softw Eng 14(10):1453–1461

17.

Jorgensen M, Shepperd M (2007) A Systematic Review of Software Development Cost Estimation Studies. IEEE Trans Softw Eng 33(1):33–53
Acknowledgements
This work was supported the Fundamental Research Funds for the Central Universities of Central South University with No. 2016ZZTS370, and supported by Collaborative Innovation Center for Development and Utilization of Finance and Economics Big Data Property.
About this article
Cite this article
Liao, Z., Zhao, B., Liu, S. et al. A Prediction Model of the Project Life-Span in Open Source Software Ecosystem. Mobile Netw Appl 24, 1382–1391 (2019). https://doi.org/10.1007/s11036-018-0993-3
Keywords
Software ecosystems

Project life-span

Open source software ecosystem

Project characteristics