Abstract
Gastric cancer is one of the common types of cancer around the world which has few therapeutic options. Nitrogen heterocyclic derivatives such as thiazoles are used as the basis for the progression of the drugs. The objective of this study was to synthesize the 1-((3-(4-chlorophenyl)-1-phenyl-1H-pyrazol-4-yl) methylene)-2-(4-phenylthiazol-2-yl) hydrazine (TP) conjugating with (3-Chloropropyl) trimethoxysilane (CPTMOS)-coated Fe3O4 nanoparticles (NPs) for anti-cancer activities against gastric AGS cancer cell line. The synthesized Fe3O4@CPTMOS/TP NPs were characterized by FT-IR, XRD, EDX, SEM, TEM and Zeta potential analyses. To evaluate the toxicity of the above compound after AGS cell culture in RPMI1640 medium, the cells were treated at different concentrations for 24 h. The viability of the cells was investigated by MTT assay. Moreover, apoptosis induced by Fe3O4@CPTMOS/TP NPs was assessed by Hoechst 33432 staining, oxygen activity specification evaluation, caspase-3 activity assay, cell cycle analysis and annexin V/PI staining followed by flow cytometry analysis. The IC50 value in AGS cells was estimated to be 95.65 µg/ml. The flow cytometry results of Fe3O4@CPTMOS/TP NPs revealed a large number of cells in the apoptotic regions compared to the control cells and the cells treated with TP. In addition, the amount of ROS production and caspase-3 activity increased in the treated cells with Fe3O4@CPTMOS/TP NPs. The percentage of inhibited cancer cells in the G0/G1 phase increased under the treatment in the binding state to the nonionic iron oxide nanoparticles. Overall, this study showed that Fe3O4@CPTMOS/TP NP had effect on induction of apoptosis and inhibiting the growth of AGS cancer cells. Thus, Fe3O4@CPTMOS/TP NP can be considered as a new anti-cancer candid for next phase of studies on mouse models.
This is a preview of subscription content, log in to check access.
Access options
Buy single article
Instant unlimited access to the full article PDF.
US$ 39.95
Price includes VAT for USA
Subscribe to journal
Immediate online access to all issues from 2019. Subscription will auto renew annually.
US$ 99
This is the net price. Taxes to be calculated in checkout.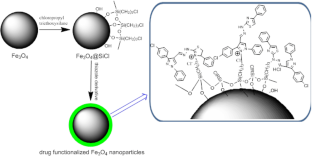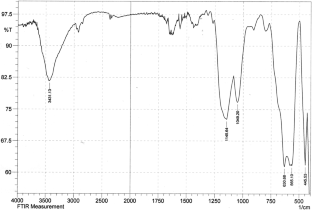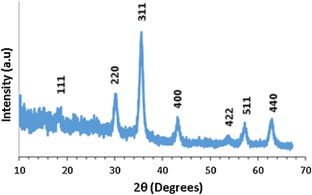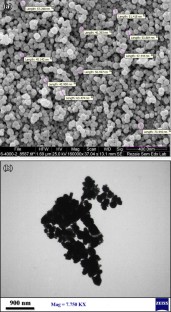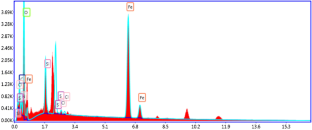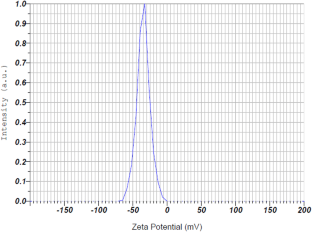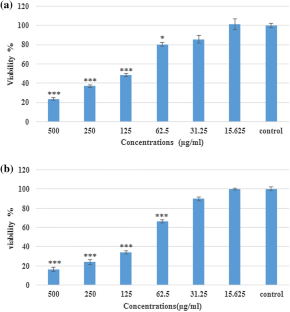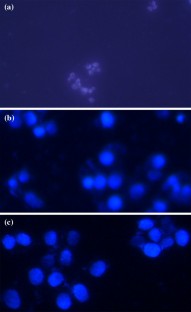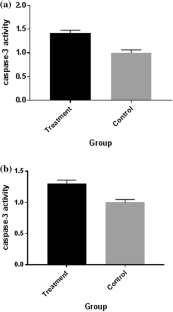 References
1.

Mawalla B, Yuan X, Luo X, Chalya PL (2018) Treatment outcome of anti-angiogenesis through VEGF-pathway in the management of gastric cancer: a systematic review of phase II and III clinical trials. BMC Res Notes 11(1):21

2.

Vinardell M, Mitjans M (2018) Metal/metal oxide nanoparticles for cancer therapy. Springer, Cham, p 364

3.

Fu H, Wang C, Yang D, Wei Z, Xu J, Hu Z et al (2018) Curcumin regulates proliferation, autophagy, and apoptosis in gastric cancer cells by affecting PI3K and P53 signaling. J Cell Physiol 233(6):4642

4.

Haddadi M (2017) Novel methods in nanomedicine for drug delivery systems: cancer therapies. Biomed J Sci Tech Res 1(1):216

5.

Kanako K, Sanai T, Shungo S, Yoshihiro E, Tadashi N, Tadashige N et al (2018) Combined effects of Fe3O4 nanoparticles and chemotherapeutic agents on prostate cancer cells in vitro. Appl Sci 8(1):134

6.

Zheng S, Zhong Q, Jiang Q, Mottamal M, Zhang Q, Zhu N et al (2013) Discovery of a series of thiazole derivatives as novel inhibitors of metastatic cancer cell migration and invasion. ACS Med Chem Lett 4(2):196

7.

Varghese N, Jacob J, Mythri M, Nija B (2016) Synthesis of thiazole derivatives—a review. World J Pharm Pharma 5:624–636

8.

Xie W, Wu Y, Zhang J, Mei Q, Zhang Y, Zhu N et al (2018) Design, synthesis and biological evaluations of novel pyridone-thiazole hybrid molecules as antitumor agents. Eur J Med Chem 145:35–40

9.

Nikpassand M, Fekri LZ, Sanagou S (2016) One-pot synthesis of 2-hydrazonyl-4-phenylthiazoles via [PDBMDIm] Br-catalyzed reaction under solvent-free conditions. Heterocycl Commun 22(4):243–246

10.

Zare M, Moradi-Shoeili Z, Bagherzadeh M, Akbayrak S, Özkar S (2016) Immobilization of a molybdenum complex on the surface of magnetic nanoparticles for the catalytic epoxidation of olefins. New J Chem 40(2):1580–1586

11.

Ding M, Wang H, Qu C, Xu F, Zhu Y, Lv G et al (2018) Pyrazolo [1, 5-a] pyrimidine TRPC6 antagonists for the treatment of gastric cancer. Cancer Lett 432:55

12.

Basak V, Bahar TE, Emine K, Yelda K, Mine K, Figen S et al (2016) Evaluation of cytotoxicity and gelatinases activity in 3T3 fibroblast cell by root repair materials. Biotechnol Biotechnol Equip 30(5):990

13.

Sever B, Akalın Çiftçi G, Özdemir A. Design (2018) Synthesis, and Evaluation of a new series of thiazole-based anticancer agents as potent Akt inhibitors. Molecules 23(6):1318

14.

Baig MF, Nayak VL, Budaganaboyina P, Mullagiri K, Sunkari S, Gour J et al (2018) Synthesis and biological evaluation of imidazo [2, 1-b] thiazole-benzimidazole conjugates as microtubule-targeting agents. Bioorg Chem 77:526

15.

Shandiz SAS, Montazeri A, Abdolhosseini M, Shahrestani SH, Hedayati M, Moradi-Shoeili Z et al (2018) Functionalization of Ag nanoparticles by glutamic acid and conjugation of Ag@ glu by thiosemicarbazide enhances the apoptosis of human breast cancer MCF-7 cells. J Clust Sci 29(6):1114

16.

Sá N, Lima C, Lino C, Barbeira P, Baltazar L, Santos D et al (2017) Heterocycle thiazole compounds exhibit antifungal activity through increase in the production of reactive oxygen species in the Cryptococcus neoformans-Cryptococcus gattii species complex. Antimicrobial agents and chemotherapy. 61(8):16

17.

Zhao T, Sun G (2006) Synthesis and characterization of antimicrobial cationic surfactants: aminopyridinium salts. J Surf Deterg 9(4):330

18.

Krasovskii VA, Burmistrov SI (1971) Alkylation of aminothiazoles. Chem Heterocycl Compd 5(1):46–48

19.

Kaye IA, Parris CL (1952) Alkylation of 2-aminothiazoles. J Am Chem Soc 74(11):2922

20.

Dehghan M, Motaharinejad A, Saadat M, Ahdenov R, Babazadeh M, Hosseinzadeh-Khanmiri R (2015) Novel approach to synthesizing polymer-functionalized Fe3O4/SiO2–NH2via an ultrasound-assisted method for catalytic selective oxidation of alcohols to aldehydes and ketones in a DMSO/water mixture. RSC Adv 5(112):92343

21.

Moradi-Shoeili Z, Zare M, Bagherzadeh M (2016) Synthesis and characterization of magnetic silica-supported Mn(II)-substituted polyoxophosphotungstate as catalyst in sulfoxidation reaction. J Nanoparticle Res 18(10):298

22.

Li K, Chai F, Zhao Y, Guo X (2015) Facile synthesis of magnetic Fe3O4/CeCO3OH composites with excellent adsorption capability for small cationic dyes. RSC Adv 5(114):94404

23.

Cheng W, Tang K, Qi Y, Sheng J, Liu Z (2010) One-step synthesis of superparamagnetic monodisperse porous Fe3O4 hollow and core-shell spheres. J Mater Chem 20(9):1805

24.

Wang J, Li X, Luo L, Zhang S, Lu R (2013) Core–shell BaMoO4@SiO2 nanospheres: preparation, characterization, and optical properties. Ceram Int 39(8):9298

25.

Kadu PJ, Kushare SS, Thacker DD, Gattani SG (2011) Enhancement of oral bioavailability of atorvastatin calcium by self-emulsifying drug delivery systems (SEDDS). Pharm Dev Technol 16(1):65–74

26.

de Santana TI, de Oliveira Barbosa M, de Moraes Gomes PA, da Cruz AC, da Silva TG, Leite AC (2018) Synthesis, anticancer activity and mechanism of action of new thiazole derivatives. Eur J Med Chem 144:886

27.

Narayanan PK, Li N (2018) Measurement of mitochondrial toxicity by flow cytometry. Mitochondrial Dysfunction Drugs Environ Toxicant 1:73

28.

Sullivan LB, Chandel NS (2014) Mitochondrial reactive oxygen species and cancer. Cancer Metab 2(1):17

29.

Mascolo M, Pei Y, Ring T (2013) Room temperature co-precipitation synthesis of magnetite nanoparticles in a large PH window with different bases. Materials 6(12):5567

30.

Daoush WM (2017) Co-precipitation and magnetic properties of magnetite nanoparticles for potential biomedical applications. J Nanomed Res 5(1):e6

31.

Mohareb RM, Abdallah AEM, Mohamed AA (2018) Synthesis of novel thiophene, thiazole and coumarin derivatives based on benzimidazole nucleus and their cytotoxicity and toxicity evaluations. Chem Pharm Bull 66(3):318

32.

Wydra RJ, Rychahou PG, Evers BM, Anderson KW, Dziubla TD, Hilt JZ (2015) The role of ROS generation from magnetic nanoparticles in an alternating magnetic field on cytotoxicity. Acta Biomater 25:290

33.

El-Boubbou K (2018) Magnetic iron oxide nanoparticles as drug carriers: preparation, conjugation and delivery. Nanomedicine 13(8):929–952

34.

Yallapu MM, Ebeling MC, Khan S, Sundram V, Chauhan N, Gupta BK et al (2013) Novel curcumin-loaded magnetic nanoparticles for pancreatic cancer treatment. Mol Cancer Ther 12(8):1480

35.

Hauser AK, Anderson KW, Hilt JZ (2016) Peptide conjugated magnetic nanoparticles for magnetically mediated energy delivery to lung cancer cells. Nanomedicine 11(14):1769–1785

36.

Borowik A, Butowska K, Konkel K, Banasiuk R, Derewonko N, Wyrzykowski D et al (2019) The impact of surface functionalization on the biophysical properties of silver nanoparticles. Nanomaterials 9(7):973

37.

Barzegar F, Zaefizadeh M, Yari R, Salehzadeh A (2019) Synthesis of nano-paramagnetic oleuropein to induce KRAS over-expression: a new mechanism to inhibit AGS cancer cells. Medicina 55(7):388

38.

Wang L, Zhang H, Chen B, Xia G, Wang S, Cheng J et al (2012) Effect of magnetic nanoparticles on apoptosis and cell cycle induced by wogonin in Raji cells. Int J Nanomed 7:789

39.

Erofeev A, Gorelkin P, Garanina A, Alova A, Efremova M, Vorobyeva N et al (2018) Novel method for rapid toxicity screening of magnetic nanoparticles. Sci Rep 8(1):7462
Acknowledgements
The authors would like to thank the Islamic Azad University, Rasht Branch, for providing facilities to carry out this work.
Ethics declarations
Conflict of interest
The authors declare that they have no conflicts of interest.
Additional information
Publisher's Note
Springer Nature remains neutral with regard to jurisdictional claims in published maps and institutional affiliations.
About this article
Cite this article
Habibzadeh, S.Z., Salehzadeh, A., Moradi-Shoeili, Z. et al. A novel bioactive nanoparticle synthesized by conjugation of 3-chloropropyl trimethoxy silane functionalized Fe3O4 and 1-((3-(4-chlorophenyl)-1-phenyl-1H-pyrazol-4-yl)methylene)-2-(4-phenylthiazol-2-yl) hydrazine: assessment on anti-cancer against gastric AGS cancer cells. Mol Biol Rep (2020) doi:10.1007/s11033-020-05251-7
Received:

Revised:

Accepted:

Published:
Keywords
Iron oxide nanoparticle

(3-Chloropropyl) trimethoxysilane

Flow cytometry

Gastric cancer

MTT

Thiazole