Abstract
Cystinuria is an autosomal recessive defect in reabsorptive transport of cystine and the dibasic amino acids ornithine, arginine, and lysine from renal tubule and small intestine. Mutations in two genes: SLC3A1, encoding the heavy chain rbAT of the renal cystine transport system and SLC7A9, the gene of its light chain b0, + AT have a crucial role in the diseases. In our previous studies from Iranian populations with Cystinuria totally six and eleven novel mutations respectively identified in SLC3A1 and SLC7A9 genes. In this study, we conducted an in silico functional analysis to explore the possible association between these genetic mutations and Cystinuria. MutationTaster, PolyPhen-2, PANTHER, FATHMM. PhDSNP and MutPred was applied to predict the degree of pathogenicity for the missense mutations. Furthermore, Residue Interaction Network (RIN) and Intron variant analyses was performed using Cytoscape and Human Slicing Finder softwares. These genetic variants can provide a better understanding of genotype–phenotype relationships in patients with Cystinuria. In the future, the findings may also facilitate the development of new molecular diagnostic markers for the diseases.
This is a preview of subscription content, log in to check access.
Access options
Buy single article
Instant unlimited access to the full article PDF.
US$ 39.95
Price includes VAT for USA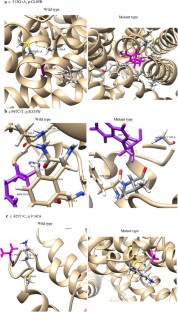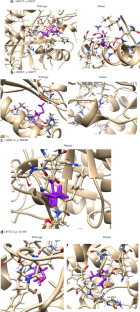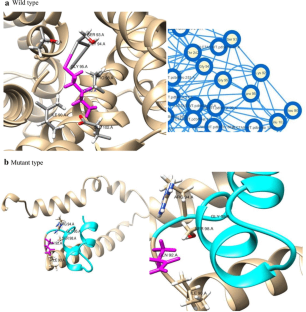 References
1.

Sahi J, Lai Y, Lee C, Lyubimov AV (2011) Solute carrier (SLC) family transporters. Encyclopedia of drug metabolism and Interactions. Wiley, Hoboken

2.

Nakanishi T (2007) Drug transporters as targets for cancer chemotherapy. Cancer Genomics Proteomics 4(3):241–254

3.

Forrest LR, Rudnick G (2009) The rocking bundle: a mechanism for ion-coupled solute flux by symmetrical transporters. Physiology (Bethesda Md) 24:377–386

4.

Saier MH Jr, Yen MR, Noto K, Tamang DG, Elkan C (2009) The transporter classification database: recent advances. Nucleic Acids Res 37(Database issue):D274–D278

5.

Forrest LR, Kramer R, Ziegler C (2011) The structural basis of secondary active transport mechanisms. Biochim Biophys Acta 1807(2):167–188

6.

He L, Vasiliou K, Nebert DW (2009) Analysis and update of the human solute carrier (SLC) gene superfamily. Hum Genomics 3(2):195–206

7.

Lin L, Yee SW, Kim RB, Giacomini KM (2015) SLC transporters as therapeutic targets: emerging opportunities. Nat Rev Drug Discov 14(8):543–560

8.

Kelley RI, Robinson D, Puffenberger EG, Strauss KA, Morton DH (2002) Amish lethal microcephaly: a new metabolic disorder with severe congenital microcephaly and 2-ketoglutaric aciduria. Am J Med Genet 112(4):318–326

9.

Lindhurst MJ, Fiermonte G, Song S, Struys E, De Leonardis F, Schwartzberg PL et al (2006) Knockout of Slc25a19 causes mitochondrial thiamine pyrophosphate depletion, embryonic lethality, CNS malformations, and anemia. Proc Natl Acad Sci USA 103(43):15927–15932

10.

Rosenberg MJ, Agarwala R, Bouffard G, Davis J, Fiermonte G, Hilliard MS et al (2002) Mutant deoxynucleotide carrier is associated with congenital microcephaly. Nat Genet 32(1):175–179

11.

Palacin M, Goodyer P, Nunes V, Gasparini P (2001) Cystinuria, 8th edn. The McGraw-Hill Companies, New York

12.

Yuen YP, Lam CW, Lai CK, Tong SF, Li PS, Tam S et al (2006) Heterogeneous mutations in the SLC3A1 and SLC7A9 genes in Chinese patients with Cystinuria. Kidney Int 69(1):123–128

13.

Gaildrat P, Lebbah S, Tebani A, Sudrie-Arnaud B, Tostivint I, Bollee G et al. (2017) Clinical and molecular characterization of Cystinuria in a French cohort: relevance of assessing large-scale rearrangements and splicing variants. Mol Med 5(4):373–389

14.

Palacin M, Nunes V, Font-Llitjos M, Jimenez-Vidal M, Fort J, Gasol E et al (2005) The genetics of heteromeric amino acid transporters. Physiology (Bethesda Md) 20:112–124

15.

Reig N, Chillaron J, Bartoccioni P, Fernandez E, Bendahan A, Zorzano A et al (2002) The light subunit of system b(o,+) is fully functional in the absence of the heavy subunit. EMBO J 21(18):4906–4914

16.

Chillaron J, Font-Llitjos M, Fort J, Zorzano A, Goldfarb DS, Nunes V et al (2010) Pathophysiology and treatment of Cystinuria. Nat Rev Nephrol 6(7):424–434

17.

Calonge MJ, Gasparini P, Chillaron J, Chillon M, Gallucci M, Rousaud F et al (1994) Cystinuria caused by mutations in rBAT, a gene involved in the transport of cystine. Nat Genet 6(4):420–425

18.

Pras E, Kochba I, Lubetzky A, Pras M, Sidi Y, Kastner DL (1998) Biochemical and clinical studies in Libyan Jewish Cystinuria patients and their relatives. Am J Med Genet 80(2):173–176

19.

Calonge MJ, Volpini V, Bisceglia L, Rousaud F, de Sanctis L, Beccia E et al (1995) Genetic heterogeneity in Cystinuria: the SLC3A1 gene is linked to type I but not to type III Cystinuria. Proc Natl Acad Sci USA 92(21):9667–9671

20.

Harnevik L, Fjellstedt E, Molbaek A, Tiselius HG, Denneberg T, Soderkvist P (2001) Identification of 12 novel mutations in the SLC3A1 gene in Swedish Cystinuria patients. Hum Mutat 18(6):516–525

21.

Font-Llitjos M, Jimenez-Vidal M, Bisceglia L, Di Perna M, de Sanctis L, Rousaud F et al (2005) New insights into Cystinuria: 40 new mutations, genotype-phenotype correlation, and digenic inheritance causing partial phenotype. J Med Genet 42(1):58–68

22.

Koulivand L, Mohammadi M, Ezatpour B, Kheirollahi M (2015) Cystinuria in a patient with a novel mutation in SLC7A9 gene. Iran J Kidney Dis 9(1):63–66

23.

Koulivand L, Mohammadi M, Ezatpour B, Salehi R, Markazi S, Dashti S et al (2015) Mutation analysis of SLC3A1 and SLC7A9 genes in patients with Cystinuria. Urolithiasis 43(5):447–453

24.

Fazaeli S, Ashouri S, Kheirollahi M, Mohammadi M, Fazilati M (2017) A novel mutation in SLC7A9 gene in Cystinuria. Iran J Kidney Dis 11(2):138–141

25.

Kheirollahi M, Pourreza MR, Khorvash F, Kazemi M, Amini G (2017) A report of a novel mutation in human prostacyclin receptor gene in patients affected with migraine. Iran J Psychiatry 12(3):219–222

26.

Markazi S, Kheirollahi M, Doosti A, Mohammadi M, Koulivand L (2016) A novel mutation in SLC3A1 gene in patients with Cystinuria. Iran J Kidney Dis 10(1):44–47

27.

Baynes C, Healey CS, Pooley KA, Scollen S, Luben RN, Thompson DJ et al (2007) Common variants in the ATM, BRCA1, BRCA2, CHEK2 and TP53 cancer susceptibility genes are unlikely to increase breast cancer risk. Breast Cancer Res 9(2):R27

28.

Solayman M, Saleh MA, Paul S, Khalil MI, Gan SH (2017) In silico analysis of nonsynonymous single nucleotide polymorphisms of the human adiponectin receptor 2 (ADIPOR2) gene. Comput Biol Chem 68:175–185

29.

Martell HJ, Wong KA, Martin JF, Kassam Z, Thomas K, Wass MN (2017) Associating mutations causing Cystinuria with disease severity with the aim of providing precision medicine. BMC Genom 18(Suppl 5):550

30.

Schwarz JM, Rodelsperger C, Schuelke M, Seelow D (2010) MutationTaster evaluates disease-causing potential of sequence alterations. Nat Methods 7(8):575–576

31.

Adzhubei IA, Schmidt S, Peshkin L, Ramensky VE, Gerasimova A, Bork P et al (2010) A method and server for predicting damaging missense mutations. Nat Methods 7(4):248–249

32.

Thomas PD, Campbell MJ, Kejariwal A, Mi H, Karlak B, Daverman R et al (2003) PANTHER: a library of protein families and subfamilies indexed by function. Genome Res 13(9):2129–2141

33.

Shihab HA, Gough J, Cooper DN, Stenson PD, Barker GL, Edwards KJ et al (2013) Predicting the functional, molecular, and phenotypic consequences of amino acid substitutions using hidden Markov models. Hum Mut 34(1):57–65

34.

Capriotti E, Calabrese R, Casadio R (2006) Predicting the insurgence of human genetic diseases associated to single point protein mutations with support vector machines and evolutionary information. Bioinformatics 22(22):2729–2734

35.

Li B, Krishnan VG, Mort ME, Xin F, Kamati KK, Cooper DN et al (2009) Automated inference of molecular mechanisms of disease from amino acid substitutions. Bioinformatics 25(21):2744–2750

36.

Arnold K, Bordoli L, Kopp J, Schwede T (2006) The SWISS-MODEL workspace: a web-based environment for protein structure homology modelling. Bioinformatics 22(2):195–201

37.

Biasini M, Bienert S, Waterhouse A, Arnold K, Studer G, Schmidt T et al (2014) SWISS-MODEL: modelling protein tertiary and quaternary structure using evolutionary information. Nucleic Acids Res 42(Web Server issue):W252–W258

38.

Guex N, Peitsch MC, Schwede T (2009) Automated comparative protein structure modeling with SWISS-MODEL and Swiss-PdbViewer: a historical perspective. Electrophoresis 30(Suppl 1):S162–S173

39.

Kiefer F, Arnold K, Künzli M, Bordoli L, Schwede T (2009) The SWISS-MODEL repository and associated resources. Nucleic Acids Res 37(Database issue):D387–D392

40.

Morris JH, Huang CC, Babbitt PC, Ferrin TE (2007) structureViz: linking Cytoscape and Chimera UCSF. Bioinformatics 23(17):2345–2347

41.

Doncheva NT, Klein K, Domingues FS, Albrecht M (2011) Analyzing and visualizing residue networks of protein structures. Trends Biochem Sci 36(4):179–182

42.

Saito R, Smoot ME, Ono K, Ruscheinski J, Wang P-L, Lotia S et al (2012) A travel guide to Cytoscape plugins. Nat Methods 9(11):1069–1076

43.

Papadopoulos JS, Agarwala R (2007) COBALT: constraint-based alignment tool for multiple protein sequences. Bioinformatics 23(9):1073–1079

44.

Apweiler R, Bairoch A, Wu CH, Barker WC, Boeckmann B, Ferro S et al (2004) UniProt: the universal protein knowledgebase. Nucleic Acids Res 32(Database issue):D115–D119

45.

Desmet FO, Hamroun D, Lalande M, Collod-Beroud G, Claustres M, Beroud C (2009) Human splicing finder: an online bioinformatics tool to predict splicing signals. Nucleic Acids Res 37(9):e67

46.

Wong KA, Wass M, Thomas K (2016) The role of protein modelling in predicting the disease severity of Cystinuria. Eur Urol 69(3):543–544
Ethics declarations
Conflict of interest
The authors declare that they have no conflict of interest.
Ethical approval
This article does not contain any studies with human participants or animals performed by any of the authors.
About this article
Cite this article
Mahdavi, M., Koulivand, L., Khorrami, M. et al. In silico analysis of SLC3A1 and SLC7A9 mutations in Iranian patients with Cystinuria. Mol Biol Rep 45, 1165–1173 (2018). https://doi.org/10.1007/s11033-018-4269-6
Received:

Accepted:

Published:

Issue Date:
Keywords
Cystinuria

SLC7A9
SLC3A1

Solute carrier transporters

Mutation