Abstract
Epilepsy is one of the most common presentations of patients with mitochondrial myopathy, encephalopathy, lactic acidosis, and stroke-like episodes (MELAS). MELAS is typically caused by an A-to-G substitution at nucleotide position 3243 of mitochondrial DNA. Valproic acid, a common anticonvulsant, can actually increase the frequency of seizures in individuals with MELAS. Here, we report a single case-study of a 38-year-old man who presented with focal seizures and had MELAS Syndrome due to the A3243G mitochondrial DNA mutation. Manifestation of epilepsia partialis continua was aggravated by use of valproic acid. Convulsions abated after discontinuation of valproic acid. Our experience suggests that valproic acid should be avoided for the treatment of epilepsy in individuals with mitochondrial disease.
This is a preview of subscription content, log in to check access.
Access options
Buy single article
Instant access to the full article PDF.
US$ 39.95
Price includes VAT for USA
Subscribe to journal
Immediate online access to all issues from 2019. Subscription will auto renew annually.
US$ 99
This is the net price. Taxes to be calculated in checkout.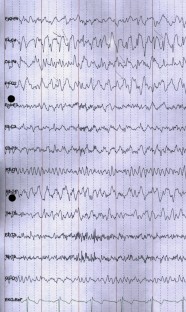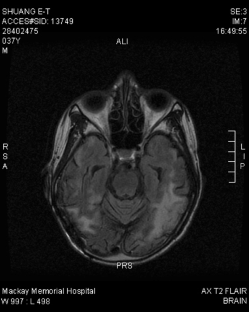 References
Altrup U, Gerlach G, Reith H, Said MN, Speckmann EJ (1992) Effects of valproate in model nervous system (buccal ganglia of Helix pomatia): I. Antiepileptic actions. Epilepsia 33:743–752

Altrup U, Reith H, Speckmann EJ (1992) Effects of valproate in a model nervous system (buccal ganglia of Helix pomatia): II. Epileptogenic actions. Epilepsia 33:753–759

Aure K, Jardel C, Lombes A (2005) Mitochondrial diseases: Molecular mechanisms, clinical presentations and diagnosis investigations. Ann Pathol 25:270–281

Chabrol B, Mancini J, Chretien D, Rustin P, Munnich A, Pinsard N (1994) Valproate-induced hepatic failure in a case of cytochrome c oxidase deficiency. Eur J Pediatr 153:133–135

Chinnery PF, Howell N, Lightowlers RN, Tumball DM (1997) Molecular pathology of MELAS and MERRF: The relationship between mutation load and clinical phenotypes. Brain 120:1713–1721

Dimauro S, Davidzon G (2005) Mitochondrial DNA and disease. Ann Med 37:222–232

Krahenbuhl S, Brandner S, Kleinle S, Liechti S, Straumann D (2000) Mitochondrial diseases represent a risk factor for valproate-induced fulminant liver failure. Liver 20:346–348

Kunz WS (2002) The role of mitochondria in epileptogenesis. Curr Opin Neurol 15:179–184

Lam CW, Lau CH, Williams JC, Chan YW, Wong LJ (1997) Mitochondrial myopathy, encephalopathy, lactic acidosis and stroke-like episodes (MELAS) triggered by valproate therapy. Eur J Pediatr 156:562–564

Liou CW, Huang CC, Chee EC, Jong YJ, Tsai JL, Pang CY, Lee HC, Wei YH (1994) MELAS Syndrome: Correlation between clinical features and molecular genetic analysis. Acta Neurol Scand 90:354–359

Morris AA (1999) Mitochondrial respiratory chain disorders and the liver. Liver 19:357–368

Pavlakis SG, Phillips PC, DiMauro S, De Vivo DC, Rowland LP (1984) Mitochondrial myopathy, encephalopathy, lactic acidosis, and stroke-like episodes: A distinctive clinical syndrome. Ann Neurol 16:481–488

Ponchaut S, Van Hoof F, Veitch K (1992) Cytochrome aa3 depletion is the cause of the deficient mitochondrial respiration induced by chronic valproate administration. Biochem Pharmacol 43:644–647

Ponchaut S, Van Hoof F, Veitch K (1995) Valproate and cytochrome c oxidase deficiency. Eur J Pediatr 154:79

Scaglia F, Northrop JP (2006) The mitochondrial myopathy encephalopathy, lactic acidosis with stroke-like episodes (MELAS) syndrome: A review of treatment options. CNS Drugs 20:443–464
About this article
Cite this article
Lin, C., Thajeb, P. Valproic Acid Aggravates Epilepsy due to MELAS in a Patient with an A3243G Mutation of Mitochondrial DNA. Metab Brain Dis 22, 105 (2007). https://doi.org/10.1007/s11011-006-9039-9
Received:

Accepted:

Published:
Keywords
Epilepsy

Mitochondrial disease

Valproate

Valproic acid

MELAS