Abstract
Zika virus has recently evolved from an obscure mosquito-borne pathogen to an international public health concern. People with Zika virus disease can have indications including mild fever, skin rash, conjunctivitis, muscle pain, malaise or headache. Effective vaccines are needed for controlling and preventing the disease. In the current study, we aim to design the substructure for vaccine against Zika virus by forming antigenic peptide epitope of the disease. Zika peptide loaded poly (lactic-co-glycolic acid) (PLGA) nanoparticles have been fabricated in the present work as a potential artificial vaccine. UV and FT-IR Spectrophotometers and ZetaSizer were used for studying the nanoparticles, and Scanning Electron Microscope was used for morphological examination. The nanoparticles (NPs) yield, encapsulation efficiency, the peptide loading capacity were determined and in vitro release of the peptide was studied. Cytotoxic effects of the various concentrations of Zika peptide, blank PLGA nanoparticles and Zika peptide loaded PLGA nanoparticles on ECV304 human epithelial cells were determined via MTT assay. The present paper could be considered as one of the important steps in the use of nanoparticles for constructing the new generation of vaccination systems.
This is a preview of subscription content, log in to check access.
Access options
Buy single article
Instant unlimited access to the full article PDF.
US$ 39.95
Price includes VAT for USA
Subscribe to journal
Immediate online access to all issues from 2019. Subscription will auto renew annually.
US$ 99
This is the net price. Taxes to be calculated in checkout.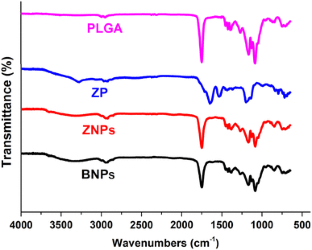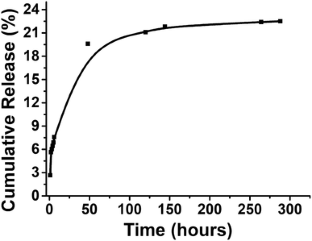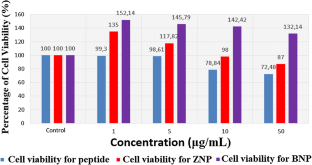 References
Allahyari M, Mohit E (2016) Peptide/protein vaccine delivery system based on PLGA particles. Hum Vaccine Immunother 12:806–828

Arasoglu T, Derman S, Mansuroglu B (2016) Comparative evaluation of antibacterial activity of caffeic acid phenethyl ester and PLGA nanoparticle formulation by different methods. Nanotechnology 27:025103. https://doi.org/10.1088/0957-4484/27/2/025103

Arayici PP, Acar T, Maharramov AM, Karahan M, Mustafaeva ZA (2017) Synthesis and characterization of bioconjugates of antigenic rabies virus peptide epitope with polyacrylic acid. Fresen Environ Bull 26:2752–2758

Brito C (2016) Zika virus: a new chapter in the history of medicine. Acta Med Port 28:679–680

Can F, Arayici-Pelit P, Karahan M, Mustafaeva Z, Mamedov B (2016) The current approaches to Zika virus vaccination. Biotechnol Acta 9:7–13. https://doi.org/10.15407/biotech9.04.007

Cook S, Holmes E (2006) A multigene analysis of the phylogenetic relationships among the flaviviruses (Family: Flaviviridae) and the evolution of vector transmission. Arch Virol 151:309–325. https://doi.org/10.1007/s00705-005-0626-6

Derman S, Kızılbey K, Akdeste ZM (2013) Polymeric nanoparticles. Sigma J Eng Nat Sci 31:107–120

Derman S, Kizilbey K, Mansuroglu B, Mustafaeva Z (2014) Synthesis and characterization of canine parvovirus (CPV) VP2 W-7L-20 synthetic peptide for synthetic vaccine. Fresen Environ Bull 23:558–566

Derman S, Mustafaeva ZA, Abamor ES, Bagirova M, Allahverdiyev A (2015) Preparation, characterization and immunological evaluation: canine parvovirus synthetic peptide loaded PLGA nanoparticles. J Biomed Sci 22:89

Dick G (1952) Zika virus (II). Pathogenicity and physical properties. Trans R Soc Trop Med Hyg 46:521–534

Feczkó T, Tóth J, Dósa G, Gyenis J (2011) Optimization of protein encapsulation in PLGA nanoparticles. Chem Eng Process 50:757–765

Gatherer D, Kohl A (2016) Zika virus: a previously slow pandemic spreads rapidly through the Americas. J Gen Virol 97:269–273. https://doi.org/10.1099/jgv.0.000381

Hughes RA, Cornblath DR (2005) Guillain-barre syndrome. The Lancet 366:1653–1666. https://doi.org/10.1016/S0140-6736(05)67665-9

Karahan M (2017) Antigenic peptide synthesis and characterization of Q fever disease. AKU-J Sci Eng 17:312–317. https://doi.org/10.5578/fmbd.53815

Kuno G, Chang G-J (2007) Full-length sequencing and genomic characterization of Bagaza, Kedougou, and Zika viruses. Arch Virol 152:687–696

Kuno G, Chang G-JJ, Tsuchiya KR, Karabatsos N, Cropp CB (1998) Phylogeny of the genus Flavivirus. J Virol 72:73–83

Ma W et al (2012) PLGA nanoparticle-mediated delivery of tumor antigenic peptides elicits effective immune responses. Int J Nanomed 7:1475–1487

Miller JC, Serrato R, Represas-Cardenas JM, Kundahl G (2004) The handbook of nanotechnology: business, policy, and intellectual property law. Wiley, Hoboken

Mustafaeva Z (2016) polymers in vaccine formulation. Sigma J Eng Nat Sci 34:439–451

Mustafaeva Z (2017) Synthesis and characterization of poly(lactic-co-glycolic-acid) microparticles loaded with foot-and-mouth disease virus 40–60 synthetic peptide. Biotechnol Acta 10:52–60. https://doi.org/10.15407/biotech10.01.052

Owens DE, Peppas NA (2006) Opsonization, biodistribution, and pharmacokinetics of polymeric nanoparticles. Int J Pharm 307:93–102

Panyam J, Labhasetwar V (2003) Biodegradable nanoparticles for drug and gene delivery to cells and tissue. Adv Drug Deliv Rev 55:329–347

Poland GA, Kennedy RB, Ovsyannikova IG, Palacios R, Ho PL, J K (2018) Development of vaccines against Zika virus. Lancet Infect Dis 18:e211–e219. https://doi.org/10.1016/S1473-3099(18)30063-X

Rao CNR, Müller A, Cheetham AK (2005) The chemistry of nanomaterials, vol 1. Wiley, Hoboken

Rodriguez-Morales AJ, Bandeira AC, Franco-Paredes C (2016) The expanding spectrum of modes of transmission of Zika virus: a global concern. Ann Clin Microbiol Antimicrob 15:13. https://doi.org/10.1186/s12941-016-0128-2

Sümer Z (2011) Immunological basis of vaccination. Turkiye Klinikleri J Fam Med 2:19–22

Vandervoort J, Ludwig A (2001) Preparation factors affecting the properties of polylactide nanoparticles: a factorial design study. Pharmazie 56:484–488

WHO (2017) Zika virus. http://www.who.int/mediacentre/factsheets/zika/en/. Accessed 10 May 2017

Yilmaz E, Arayici P, Maharramov A, Mustafaeva Z (2016) Approaches to designing of new generation vaccines against the sheep pox disease. Biotechnol Acta 9:7–15. https://doi.org/10.15407/biotech9.06.007

Yin Y, Chen D, Qiao M, Lu Z, Hu H (2006) Preparation and evaluation of lectin-conjugated PLGA nanoparticles for oral delivery of thymopentin. J Control Release 116:337–345

Yu Y et al (2017) A peptide-based viral inactivator inhibits Zika virus infection in pregnant mice and fetuses. Nat Commun 8:15672
Acknowledgements
The authors wish to thank the Scientific and Technological Research Council of Turkey (TUBITAK) for its support and contribution as part of the 2209-A University Student Domestic Research Projects Support Program.
Ethics declarations
Conflict of interest
All author declares that they have no conflict of interest.
Research Involving Animal and Human Participants
This article does not contain any study with human or animal subjects performed by any of the authors.
About this article
Cite this article
Çalman, F., Pelit Arayıcı, P., Büyükbayraktar, H.K. et al. Development of Vaccine Prototype Against Zika Virus Disease of Peptide-Loaded PLGA Nanoparticles and Evaluation of Cytotoxicity. Int J Pept Res Ther 25, 1057–1063 (2019). https://doi.org/10.1007/s10989-018-9753-2
Accepted:

Published:

Issue Date:
Keywords
Nanoparticles

Peptide

PLGA

Vaccine

Zika virus

Cytotoxicity