Preparation of surface-coated macroporous silica (core-shell silica monolith) for HPLC separations
Graphical Abstract
Original Paper: Nano- and macroporous materials (aerogels, xerogels, cryogels, etc.)
Abstract
Utilizing the spontaneous wetting of oligomeric silica-phase via phase-separation onto a solid surface in a confined dimension, sub-micrometer thick mesoporous layers have been coated on the surface of nonporous skeletons of preformed macroporous silica gels. The size and volume of mesopores within the layers could be controlled by subsequent aging conditions similarly to those reported for fully porous monolithic silica. Comparison of HPLC efficiencies of these novel type monolithic gels, core-shell silica monoliths, with those of a conventional silica monolith revealed that the retention factor per unit surface area became larger for core-shell silica monoliths. The increase in dynamic accessibility of analyte molecules to the mesopores well explain the improved retention factors in core-shell silica monoliths.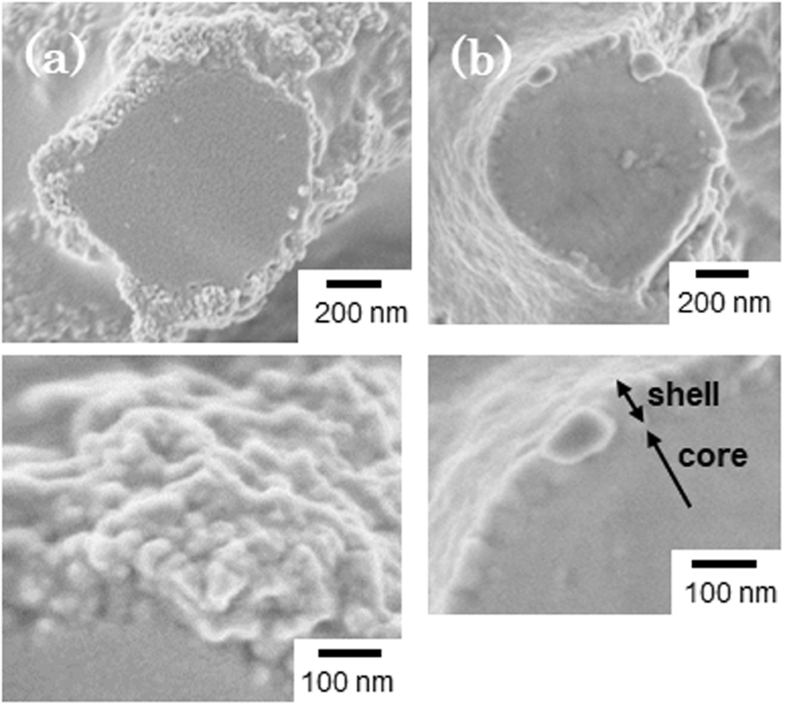 Highlights
Macroporous silica monolith with fully sintered skeletons has been used as a host for core-shell silica monolith.

Onto the surface of the skeletons, oligomeric silica has been coated utilizing the wetting transition associated with the phase separation in a confined space.

Monolithic silica with well-defined continuous macropores and superficially mesoporous silica skeletons was proven to work as an efficient HPLC separation medium.
Keywords
Silica 
Macroporous monoliths 
Phase separation 
Wetting transition 
Separation medium 
HPLC 
Notes
Acknowledgements
Financial support by KAKENHI(18H02056) JSPS, Japan is gratefully acknowledged.
Compliance with ethical standards
Conflict of interest
The authors declare that they have no conflict of interest.
Copyright information
© Springer Science+Business Media, LLC, part of Springer Nature 2018