Abstract
The study of memristive properties or effect of resistive switchings in four classes of high-temperature superconductors (HTSC), namely Bi2Sr2CaCu2O8+y (BSCCO), YBa2Cu3O7−y (YBCO), Ba0.6K0.4BiO3−y (BKBO), and Nd2−xCexCuO4−y (NCCO), is presented. The purpose of this study is to reveal functional properties of HTSC which become apparent in the effects under discussion, prospects of usage of HTSC-based memristors in applications, and search for new mechanisms of strongly correlated nature to realize new-generation memristors (Tulina 1). The properties are as follows: undergoing the metal-insulator transition at oxygen doping, transport anisotropy, and existence of charge reservoirs through which doping of conductive copper–oxygen layers is carried out. These are the main functional properties of HTSC which allows their usage in memristors. By the example of study of bipolar effect of resistive switching in HTSC-based heterojunctions, it is shown how one can form memristor structures based on HTSC using their functional properties.
This is a preview of subscription content, log in to check access.
Access options
Buy single article
Instant access to the full article PDF.
US$ 39.95
Price includes VAT for USA
Subscribe to journal
Immediate online access to all issues from 2019. Subscription will auto renew annually.
US$ 199
This is the net price. Taxes to be calculated in checkout.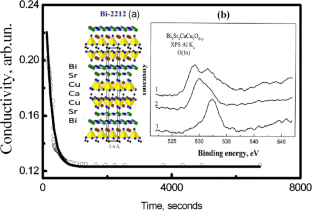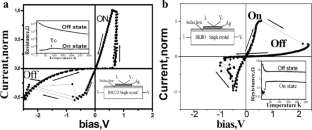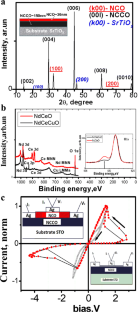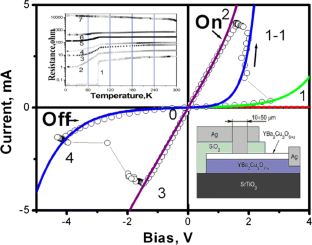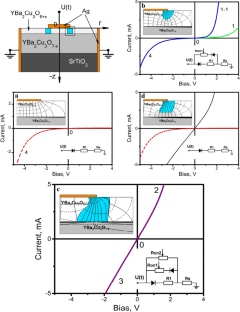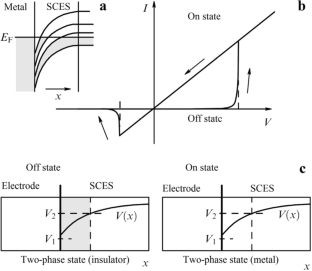 Funding
This work was supported by the Russian Foundation for Basic Research (project no. 19-29-03021 mk)
Additional information
Publisher's Note
Springer Nature remains neutral with regard to jurisdictional claims in published maps and institutional affiliations.
About this article
Cite this article
Tulina, N.A., Ivanov, A.A. Memristive Properties of Oxide-based High-Temperature Superconductors. J Supercond Nov Magn (2020). https://doi.org/10.1007/s10948-019-05383-3
Received:

Accepted:

Published:
Keywords
HTSC

Memristor

Resistive switching

Doping

Oxygen vacancies

Thin films

Heterostructures