Abstract
Foxtail millet husk has been used as a new source of silica for preparing copper catalysts via a sol–gel technique. X-Ray diffraction shows that silica is amorphous in the ash and catalyst I while in catalyst II it crystallizes to one of its polymorphs, β-cristobalite. Scanning electron micrographs show the particles to be well dispersed in the case of ash, but irregular and agglomerated in catalyst I and II. Transmission electron microscopy confirmed that catalyst II is a nano-composite. X-Ray fluorescence detected that the ash contains 98 % silica. The basic unit, SiO4 tethedra present in the prepared materials was discovered using IR spectroscopy. ESR observed the presence of Cu(II) in both catalyst. X-Ray photoelectron spectroscopy asserted the presence of only Cu(II) in catalyst I and both Cu(0) and Cu(II) in catalyst II. The prepared materials were utilized as catalyst in the oxidation of some tertiary amines to N-oxides, with molecular oxygen as the oxidant in methanol, under ambient conditions of temperature and pressure. The reaction was monitored online. Catalyst I shows better reactivity than II towards the oxidation reaction. High performance liquid chromatography was used to analyse the oxidation products.
This is a preview of subscription content, log in to check access.
Access options
Buy single article
Instant unlimited access to the full article PDF.
US$ 39.95
Price includes VAT for USA
Subscribe to journal
Immediate online access to all issues from 2019. Subscription will auto renew annually.
US$ 99
This is the net price. Taxes to be calculated in checkout.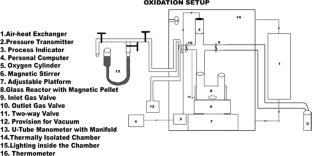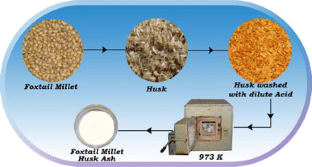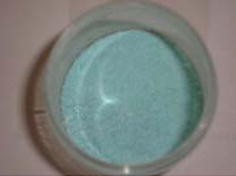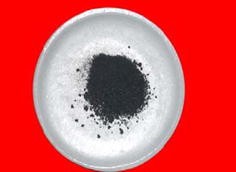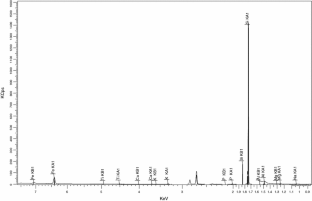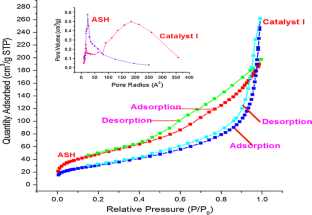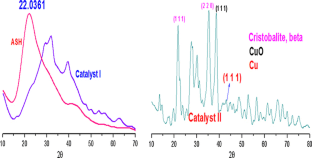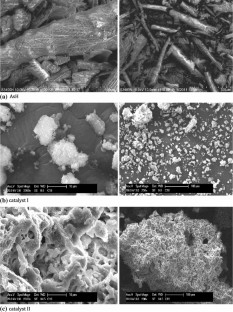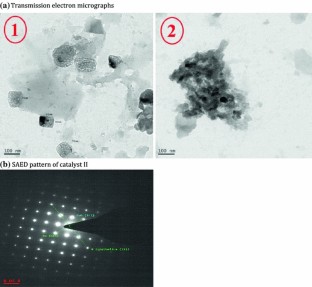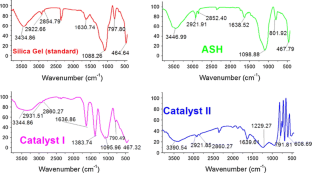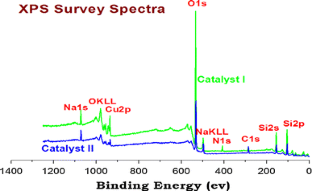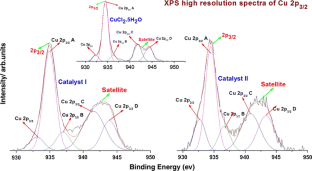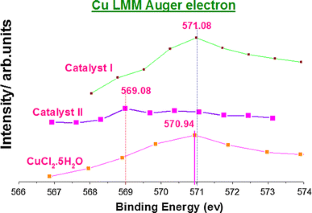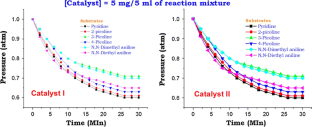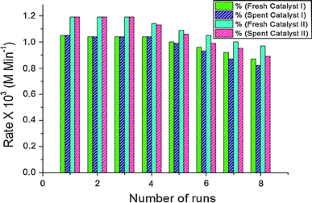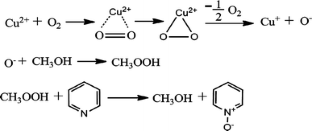 References
1.

G. Rothenberg, Catalysis: Concepts and Green Applications (Wiley-VCH Verlag GmbH & Co. KGaA, Weinheim, 2008)

2.

D.C. Sherrington, A.P. Kybett, Supported Catalysts and Their Applications, RSC. (2001)

3.

F. Quignard, A. Choplin, in Supported Metal Complexes as Catalysts, Comprehensive Coordination Chemistry II, vol. 9, ed. by J.A. McCleverty, T.J. Meyer (Elsevier, Amsterdam, 2003), pp. 445–470

4.

M. Balakrishnan, V.S. Batra, J.S.J. Hargreaves, I.D. Pulford, Green Chem. 13, 16 (2011)

5.

C. Gopalan, B.V. Ramashastri, S.C. Balasubramanium, Nutritive value of Indian foods (ICMR, New Delhi, 2004)

6.

P.S. Bellwood, First Farmers: The Origins of Agricultural Societies (Blackwell, Oxford, 2004)

7.

H. Lu, J. Zhang, N. Wu, K-b. Liu, D. Xu, Q. Li, PLoS ONE 4(2), e4448 (2009). doi:10.1371/journal.pone.0004448

8.

T. Anju, S. Sarita, Mal. J. Nutr. 16(3), 361 (2010)

9.

P.J. Dunn, Chem. Soc. Rev. (2012). doi:10.1039/C1CS15041C

10.

P. Anastas, N. Eghbali, Chem. Soc. Rev. 39, 301 (2010)

11.

R.A. Sheldon, Chem. Soc. Rev. (2012). doi:10.1039/C1CS15219J

12.

J. Bäckvall (ed.), Modern Oxidation Methods, 2nd ed., (Wiley-VCH Verlag GmbH & Co. KGaA, 2011)

13.

G. Kalpana, V.R. Parameswaran, J. Indian Chem. Soc. 87, 1257 (2010)

14.

M. Pagliaro, Silica-Based Materials for Advanced Chemical Applications (The Royal Society of Chemistry, Cambridge, 2009)

15.

G. Sivasubramanian, V.R. Parameswaran, J. Heterocycl. Chem. 44, 1223 (2007)

16.

C.D. Pina, E. Falletta, M. Rossi, Top. Catal. 44(1–2), 325 (2007)

17.

S. Yousiff, ARKIVOC. (i) 242 (2001)

18.

J.H. Clark, D.J. Macquarrie, Chem. Soc. Rev. 25, 303 (1996)

19.

Y. Ding, W. Zhao, W. Song, Z. Zhang, Ma. Baochun, Green Chem. 13, 1486 (2011)

20.

R. Ullrich, D. Christoph, K. Martin, M. Hofrichter, FEBS Lett. 582, 4100 (2008)

21.

D.P. Khrustalev, G.T. Khamzina, S.D. Fazylov, Z.M. Muldakhmetov, Russ. J. Gen. Chem. 78(8), 1577 (2008)

22.

T. Punniyamurthy, L. Rout, Coord. Chem. Rev. 252, 134 (2008)

23.

G. Sivasubramanian, C. Shanmugam, V.R. Parameswaran, Res. J. Chem. Environ. 15(2), 642 (2011)

24.

F. Adam, A.E. Ahmed, S.L. Min, J. Porous Mater. 15(4), 433 (2008)

25.

D.H. Cho, T.S. Chang, S.K. Ryu, Y.K. Lee, Catal. Lett. 64(2–4), 227 (2000)

26.

S.J. Gregg, K.S.W. Sing, Adsorption, Surface Area and Porosity (Academic Press, Saniego, 1982)

27.

F. Adam, P. Retnam, A. Iqba, Appl. Catal. A-Gen. General 357, 93 (2009)

28.

E.F. Vansant, P.V.D. Voort, K.C. Vrancken, Stud. Surf. Sci. Catal. 93, 31 (1995)

29.

U. Kalapathy, A. Proctor, Shultz. J. Biores. Technol. 73(3), 257 (2000)

30.

R.K. Savita, A. Proctor, Cereal. Chem. 75, 484 (1998)

31.

E.R. Cope, M.T. Dove, J. Phys.: Condens. Matter 22(12), 125401 (2010)

32.

Y. Kobayashi, T. Sakuraba, Colloids and Surfaces A: physicochem. Eng. Aspects 317(1–3), 756 (2008)

33.

D.M. Ibrahim, S.A. El-Hemaly, F.M. Abdel-Kerim, Thermochim. Acta 37, 307 (1980)

34.

R.A. Nypuist, R.O. Kagel, Infrared Spectra of Inorganic Compounds (Academic Press, New York, 1971)

35.

A. Nazari, A. Bagheri, S. Riahi, Mater. Sci. Eng. A 528(24), 7395 (2011)

36.

F. Adam, K. Kalaivani, B. Saraswathy, J. Colloid Interface Sci. 304, 137 (2006)

37.

C.N. Satterfield, J.R. Katzer in Molecular Sieve Zeolites-II, Advance in Chemistry Series, vol. 102, eds. by E.M. Flanigen, E.M. Khatami, H.A. Szymanski, p. 201 (1971)

38.

P. Kivelson, R. Neiman, J. Chem. Phys. 35, 149 (1961)

39.

J. Ren, S. Liu, Z. Li, X. Lu, K. Xie, Appl. Catal. A: Gen. 366, 93 (2009)

40.

I.C. Hwang, S.I. Woo, J. Phys. Chem. B 101, 4055 (1997)

41.

G.J. Millar, A. Canning, G. Rose, B. Wood, L. Trewartha, I.D.R. Mackinnon, J. Catal. 183, 169 (1999)

42.

A.M. Lyons, M.J. Vasile, E.M. Pearce, J.V. Waszczak, Macromolecules 21, 3125 (1988)

43.

C.D. Wagner, W.M. Riggs, L.E. Davis, J.F. Moulder, G.E. Muilenberg, Handbook of X-Ray Photoelectron Spectroscopy (PerkinElmer, Eden Prairie, 1979)

44.

S. Velu, K. Suzuki, M. Vijayaraj, S. Barman, C.S. Gopinath, Appl. Catal. B-Environ. 55, 287 (2005)

45.

M. Vijayaraj, C.S. Gopinath, J. Catal. 241, 83 (2006)

46.

O. Akhavan, R. Azimirad, A.Z. Moshfegh, J. Phys. D Appl. Phys. 41(19), 195305 (2008)
Acknowledgments
One of the authors GS thanks the Council of Scientific and Industrial Research, New Delhi for the award of Senior research fellowship.
Electronic supplementary material
Below is the link to the electronic supplementary material.
Supplementary material 1 (MPG 1,994 kb)
About this article
Cite this article
Sivasubramanian, G., Shanmugam, C. & Parameswaran, V.R. Copper(II) immobilized on silica extracted from foxtail millet husk: a heterogeneous catalyst for the oxidation of tertiary amines under ambient conditions. J Porous Mater 20, 417–430 (2013). https://doi.org/10.1007/s10934-012-9611-0
Keywords
Foxtail millet husk

Sol–gel technique

β-Cristobalite

Molecular oxygen

Tertiary amines

Ambient conditions