Abstract
Purpose We reviewed literature on the benefits of hiring people with disabilities. Increasing attention is being paid to the role of people with disabilities in the workplace. Although most research focuses on employers' concerns, many companies are now beginning to share their successes. However, there is no synthesis of the peer-reviewed literature on the benefits of hiring people with disabilities. Methods Our team conducted a systematic review, completing comprehensive searches of seven databases from 1997 to May 2017. We selected articles for inclusion that were peer-reviewed publications, had a sample involving people with disabilities, conducted an empirical study with at least one outcome focusing on the benefits of hiring people with disabilities, and focused on competitive employment. Two reviewers independently applied the inclusion criteria, extracted the data, and rated the study quality. Results Of the 6176 studies identified in our search, 39 articles met our inclusion criteria. Findings show that benefits of hiring people with disabilities included improvements in profitability (e.g., profits and cost-effectiveness, turnover and retention, reliability and punctuality, employee loyalty, company image), competitive advantage (e.g., diverse customers, customer loyalty and satisfaction, innovation, productivity, work ethic, safety), inclusive work culture, and ability awareness. Secondary benefits for people with disabilities included improved quality of life and income, enhanced self-confidence, expanded social network, and a sense of community. Conclusions There are several benefits to hiring people with disabilities. Further research is needed to explore how benefits may vary by type of disability, industry, and job type.
Access options
Buy single article
Instant access to the full article PDF.
US$ 39.95
Tax calculation will be finalised during checkout.
Subscribe to journal
Immediate online access to all issues from 2019. Subscription will auto renew annually.
US$ 79
Tax calculation will be finalised during checkout.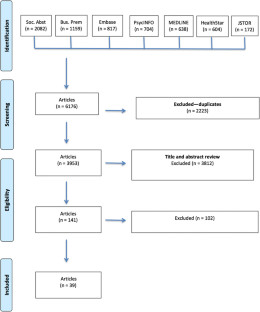 References
1.

Henry AD, Petkauskos K, Stanislawzyk J, Vogt J. Employer-recommended strategies to increase opportunities for people with disabilities. J Vocat Rehabil. 2014;41(3):237–248.

2.

Forbes Insights. Global diversity and inclusion: fostering innovation through a diverse workforce. New York: Forbes Insight; 2011.

3.

World Health Organization. Disabilities. Geneva: World Health Organization; 2015. http://www.who.int/topics/disabilities/en/.

4.

Huang I-C, Chen RK. Employing people with disabilities in the taiwanese workplace: employers' perceptions and considerations. Rehabil Couns Bul. 2015;59(1):43–54.

5.

Hernandez B, McDonald K, Divilbiss M, Horin E, Velcoff J, Donoso O. Reflections from employers on the disabled workforce: focus groups with healthcare, hospitality and retail administrators. Empl Responsib Rights J. 2008;20(3):157–164.

6.

Gilbride D, Stensrud R, Vandergoot D, Golden K. Identification of the characteristics of work environments and employers open to hiring and accommodating people with disabilities. Rehabil Couns Bull. 2003;46(3):130–137.

7.

Lindsay S, McDougall C, Sanford R. Exploring supervisors' attitudes of working with youth engaged in an inclusive employment training program. J Hum Dev Disabil Soc Change. 2014;20(3):12–20.

8.

Hartnett HP, Stuart H, Thurman H, Loy B, Batiste LC. Employers' perceptions of the benefits of workplace accommodations: reasons to hire, retain and promote people with disabilities. J Vocat Rehabil. 2011;34(1):17–23.

9.

Burke J, Bezyak J, Fraser RT, Pete J, Ditchman N, Chan F. Employers' attitudes towards hiring and retaining people with disabilities: a review of the literature. Aust J Rehabil Couns. 2013;19(1):21–38.

10.

UN General Assembly. Universal declaration of human rights. UN General Assembly 1948.

11.

Dutta A, Gervey R, Chan F, Chou C-C, Ditchman N. Vocational rehabilitation services and employment outcomes for people with disabilities: a United States study. J Occup Rehabil. 2008;18(4):326–334.

12.

Rehabilitation Services Administration. Reporting manual for the case service report (RSA-911). Washington, DC: RSA; 2004. Report No.: RSA-PD-04-04.

13.

Evans J, Repper J. Employment, social inclusion and mental health. J Psychiatr Mental Health Nurs. 2000;7(1):15–24.

14.

Dunstan DA, Falconer AK, Price IR. The relationship between hope, social inclusion, and mental wellbeing in supported employment. Aust J Rehabil Couns. 2017;23(01):37–51.

15.

Erickson W, Lee C, Von Schrader S. Disability status report: United states. Ithaca: Cornell University Employment and Disability Institute (EDI); 2012.

16.

Livermore GA, Goodman N, Wright D. Social security disability beneficiaries: characteristics, work activity, and use of services. J Vocat Rehabil. 2007;27(2):85–93.

17.

Green JH, Brooke V. Recruiting and retaining the best from america's largest untapped talent pool. J Vocat Rehabil. 2001;16(2):83–88.

18.

Buciuniene I, Bleijenbergh I, Kazlauskaite R. Integrating people with disability into the workforce: the case of a retail chain. Equal Divers Incl Int J. 2010; 29(5):534–538.

19.

Allen J, Cohen N. The road to inclusion: integrating people with disabilities into the workplace. Toronto: Deloitte; 2010.

20.

National Council on Disability. Empowerment for Americans with disabilities: breaking barriers to careers and full employment. Washington, DC: National Council on Disability; 2007.

21.

Unger DD. Workplace supports: a view from employers who have hired supported employees. Focus Autism Other Dev Disabil. 1999;14(3):167–179.

22.

Kaye HS, Jans LH, Jones EC. Why don't employers hire and retain workers with disabilities? J Occup Rehabil. 2011;21(4):526–536.

23.

Lindsay S. Discrimination and other barriers to employment for teens and young adults with disabilities. Disabil Rehabil. 2011;33(15–16):1340–1350.

24.

McMahon BT, Shaw LR, West S, Waid-Ebbs K. Workplace discrimination and spinal cord injury: the national eeoc ada research project. J Vocat Rehabil. 2005;23(3):155–162.

25.

Hernandez B, McDonald K. Exploring the costs and benefits of workers with disabilities. J Rehabil. 2010;76(3):15–23.

26.

Business Council of Australia. Improving employment participation of people with disabilities. 2013.

27.

Equity and Diversity Directorate Policy Branch. Recruitment of persons with disabilities: a literature review. Ottawa, ON: Public Service Commission of Canada; 2011.

28.

Fredeen K, Martin K, Birch G, Wafer M. Rethinking disability in the private sector. Panel on Labour Market Opportunities for Persons with Disabilities, 2013. p. 28.

29.

Human Resources and Skill Development Canada. Advancing the inclusion of people with disabilities. Gatineau: HRSDC; 2009.

30.

Khan K, Kunz R, Kleijnen J, Antes G. Systematic reviews to support evidence-based medicine. Boca Raton: CRC Press; 2011.

31.

Baarends E, Van der Klink M, Thomas A. An exploratory study on the teaching of evidence-based decision making. Open J Occup Ther. 2017;5(3):8–20.

32.

Doncliff B. The peer-review process in scholarly writing. Whitireia Nurs Health J. 2016;(23):55–60.

33.

Connelly LM. Peer review. MedSurg Nursing. 2017;26(6):146–147.

34.

Kreiman J. On peer review. J Speech Lang Hear Res. 2016;59(3):480–483.

35.

Bellefontaine SP, Lee CM. Between black and white: examining grey literature in meta-analyses of psychological research. J Child Fam Stud. 2014;23(8):1378–1388.

36.

Adams J, Hillier-Brown FC, Moore HJ, Lake AA, Araujo-Soares V, White M, et al. Searching and synthesising 'grey literature' and 'grey information' in public health: critical reflections on three case studies. Syst Rev. 2016;5(164):1–11.

37.

Petticrew M, Roberts H. Systematic reviews in the social sciences: a practical guide. Oxford: Wiley; 2008.

38.

Kmet LM, Lee RC, Cook LS. Standard quality assessment criteria for evaluating primary research papers from a variety of fields. Edmonton: Alberta Heritage Foundation for Medical Research; 2004.

39.

Liberati A, Altman DG, Tetzlaff J, Mulrow C, Gøtzsche PC, Ioannidis JP, et al. The prisma statement for reporting systematic reviews and meta-analyses of studies that evaluate health care interventions: explanation and elaboration. PLoS Med. 2009;6(7):e1000100.

40.

Schartz HA, Hendricks D, Blanck P. Workplace accommodations: evidence based outcomes. Work 2006;27(4):345–354.

41.

Nietupski J, Hamre-Nietupski S, VanderHart NS, Fishback K. Employer perceptions of the benefits and concerns of supported employment. Educ Train Mental Retard Dev Disabil. 1996;31(4):310–323.

42.

Houtenville A, Kalargyrou V. People with disabilities. Cornell Hosp Q. 2011;53(1):40–52.

43.

Bengisu M, Balta S. Employment of the workforce with disabilities in the hospitality industry. J Sustain Tour. 2011;19(1):35–57.

44.

Levinas E. Totalité et infini essai sur l'extériorité. La Haye: Nijhoff; 1961.

45.

Bitner MJ. Servicescapes: the impact of physical surroundings on customers and employees. J Mark 1992;56(2):57–71.

46.

Scott M, Jacob A, Hendrie D, Parsons R, Girdler S, Falkmer T, et al. Employers' perception of the costs and the benefits of hiring individuals with autism spectrum disorder in open employment in australia. PLoS ONE 2017;12(5):e0177607. https://doi.org/10.1371/journal.pone.0177607.

47.

Grant RM. The resource-based theory of competitive advantage: implications for strategy formulation. Calif Manag Rev. 1991;33(3):114–135.

48.

Chi CG-Q, Qu H. Integrating persons with disabilities into the work force. Int J Hosp Tour Adm. 2003;4(4):59–83.

49.

Kalargyrou V. Gaining a competitive advantage with disability inclusion initiatives. J Hum Resour Hosp Tour. 2014;13(2):120–145.

50.

Wolffe K, Candela A. A qualitative analysis of employers' experiences with visually impaired workers. J Vis Impair Blind 2002;96(9):1200–1204.

51.

Barney J. Firm resources and sustained competitive advantage. J Manag. 1991;17(1):99–120.

52.

Cimera RE, Burgess S. Do adults with autism benefit monetarily from working in their communities? J Vocat Rehabil. 2011;34(3):173–180.

53.

Adams-Shollenberger GE, Mitchell TE. A comparison of janitorial workers with mental retardation and their non-disabled peers on retention and absenteeism. J Rehabil. 1996;62(3):56–61.

54.

Rosenbaum MS, Baniya R, Seger-Guttmann T. Customer responses towards disabled frontline employees. Int J Retail Distrib Manag. 2017;45(4):385–403.

55.

Zivolich S, Weiner-Zivolich JS. A national corporate employment initiative for persons with severe disabilities: a 10-year perspective. J Vocat Rehabil. 1997;8(1):75–87.

56.

Zivolich S, Shueman SA, Weiner JS. An exploratory cost-benefit analysis of natural support strategies in the employment of people with severe disabilities. J Vocat Rehabil. 1997;8(3):211–221.

57.

Cimera RE. National cost efficiency of supported employees with intellectual disabilities: 2002 to 2007. Am J Intellect Dev Disabil. 2010;115(1):19–29.

58.

Bitencourt RS, Guimaraes LB. Inclusion of people with disabilities in the production system of a footwear industry. Work 2012;41(Suppl 1):4767–4774.

59.

Hindle K, Gibson B, David A. Optimising employee ability in small firms: employing people with a disability. Small Enterp Res. 2010;17(2):207–212.

60.

Graffam J, Smith K, Shinkfield A, Polzin U. Employer benefits and costs of employing a person with a disability. J Vocat Rehabil. 2002;17(4):251–263.

61.

Eggleton I, Robertson S, Ryan J, Kober R. The impact of employment on the quality of life of people with an intellectual disability. J Vocat Rehabil. 1999;13(2):95–107.

62.

Kuo P-J, Kalargyrou V. Consumers' perspectives on service staff with disabilities in the hospitality industry. Int J Contemp Hosp Manag. 2014;26(2):164–182.

63.

Kaletta JP, Binks DJ, Robinson R. Creating an inclusive workplace: integrating employees with disabilities into a distribution center environment. Prof Saf. 2012;57(6):62–71.

64.

Kalef L, Barrera M, Heymann J. Developing inclusive employment: lessons from telenor open mind. Work. 2014;48(3):423–434.

65.

Morgan RL, Alexander M. The employer's perception: employment of individuals with developmental disabilities. J Vocat Rehabil. 2005;23(1):39–49.

66.

Siperstein GN, Romano N, Mohler A, Parker R. A national survey of consumer attitudes towards companies that hire people with disabilities. J Vocat Rehabil. 2006;24(1):3–9.

67.

Friedner M. Producing "silent brewmasters": deaf workers and added value in India's coffee cafés. Anthropol Work Rev. 2013;34(1):39–50.

68.

Wolfensberger W. Social role valorization: a proposed new term for the principle of normalization. Mental Retard. 1983;21(6):234–239.

69.

Allport G. The nature of prejudice. Reading: Addison-Wesley; 1954.

70.

Kalargyrou V, Volis AA. Disability inclusion initiatives in the hospitality industry: an exploratory study of industry leaders. J Hum Resour Hosp Tour. 2014;13(4):430–454.

71.

Friedner M. Deaf bodies and corporate bodies: new regimes of value in Bangalore's business process outsourcing sector. J Roy Anthropol Inst. 2015;21(2):313–329.

72.

Solovieva TI, Dowler DL, Walls RT. Employer benefits from making workplace accommodations. Disabil Health J. 2011;4(1):39–45.

73.

Irvine A, Lupart J. Into the workforce: employers' perspectives of inclusion. Dev Disabil Bull. 2008;36:225–250.

74.

Owen F, Li J, Whittingham L, Hope J, Bishop C, Readhead A, et al. Social return on investment of an innovative employment option for persons with developmental disabilities. Nonprofit Manag Leadersh. 2015;26(2):209–228.

75.

Solovieva TI, Walls RT, Hendricks DJ, Dowler DL. Cost of workplace accommodations for individuals with disabilities: with or without personal assistance services. Disabil Health J. 2009;2(4):196–205.

76.

Blessing LA, Jamieson J. Employing persons with a developmental disability: effects of previous experience. Can J Rehabil. 1999;12:211–221.

77.

Clark RE, Xie H, Becker DR, Drake RE. Benefits and costs of supported employment from three perspectives. J Behav Health Serv Res. 1998;25(1):22–34.

78.

Kuiper L, Bakker M, Van der Klink J. The role of human values and relations in the employment of people with work-relevant disabilities. Soc Incl. 2016;4(4):176.

79.

Houtenville A, Kalargyrou V. Employers' perspectives about employing people with disabilities: a comparative study across industries. Cornell Hosp Q. 2015;56(2):168–179.

80.

Hagner D, Cooney BF. "I do that for everybody": supervising employees with autism. Focus Autism Other Dev Disabil. 2005;20(2):91–97.

81.

Lysaght R, Ouellette-Kuntz H, Lin C-J. Untapped potential: perspectives on the employment of people with intellectual disability. Work 2012;41(4):409–422.

82.

Nota L, Santilli S, Ginevra MC, Soresi S. Employer attitudes towards the work inclusion of people with disability. J Appl Res Intellect Disabil. 2014;27(6):511–520.

83.

Phillips BN, Deiches J, Morrison B, Chan F, Bezyak JL. Disability diversity training in the workplace: systematic review and future directions. J Occup Rehabil. 2016;26(3):264–275.

84.

Dibben P, James P, Cunningham I, Smythe D. Employers and employees with disabilities in the UK: an economically beneficial relationship? Int J Soc Econ. 2002;29(6):453–467.

85.

Ramos R, Jenny G, Bauer G. Age-related effects of job characteristics on burnout and work engagement. Occup Med. 2016;66(3):230–237.
Acknowledgements
This research was funded by the Ontario Ministry of Research and Innovation and the Kimmel Matching Fund. They did not play any role in the design nor writing of the manuscript.
Funding
This study was funded by the Ontario Ministry of Research and Innovation.
Ethics declarations
Conflict of interest
The authors have no conflicts of interest.
Ethical Approval
This article does not contain any studies with human participants or animals performed by any of the authors.
Electronic supplementary material
Below is the link to the electronic supplementary material.
About this article
Cite this article
Lindsay, S., Cagliostro, E., Albarico, M. et al. A Systematic Review of the Benefits of Hiring People with Disabilities. J Occup Rehabil 28, 634–655 (2018). https://doi.org/10.1007/s10926-018-9756-z
Keywords
People with disabilities

Employment

Quality of life