Abstract
Halophilic microorganisms produce several metabolites having potential application in biotechnology and industry. They also produce polyhydroxyalkanoates (PHA), which are suitable replacements for conventional plastics for packaging food and non-food materials due to their biocompatible and biodegradable properties. PHA produced by the native isolate of Halomonas venusta KT832796 using a minimal medium was made into a film. It was characterized using Fourier Transform Infrared (FTIR) spectroscopy, Nuclear Magnetic Resonance (NMR) spectroscopy, GC–MS, UTM (Mechanical strength), Differential Scanning Calorimetry (DSC) and X-ray diffraction (XRD) analysis. Based on FTIR, NMR and GC–MS analyses the polymer produced by Halomonas venusta KT832796 was found to be poly(3-hydroxybutyrate). The polymer had a tensile strength of 26 MPa and Young's modulus of 3 GPa and the melting temperature Tm 173.59 °C, which are found to be similar to the standard PHB polymer and the crystalline state was revealed by XRD pattern. This PHB polymer can be used in food packaging systems and medical applications for drug delivery. This is the first communication on characterization of PHA produced by Halomonas venusta.
This is a preview of subscription content, log in to check access.
Access options
Buy single article
Instant access to the full article PDF.
US$ 39.95
Price includes VAT for USA
Subscribe to journal
Immediate online access to all issues from 2019. Subscription will auto renew annually.
US$ 99
This is the net price. Taxes to be calculated in checkout.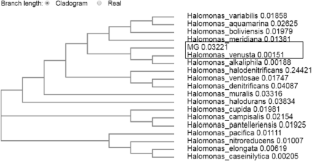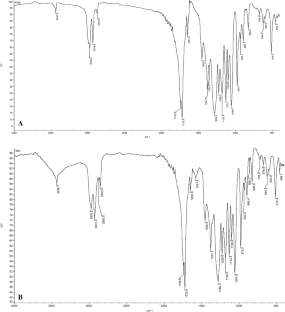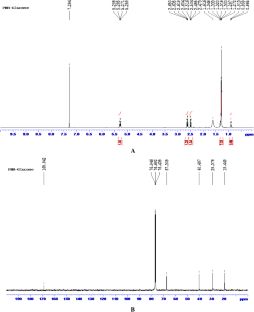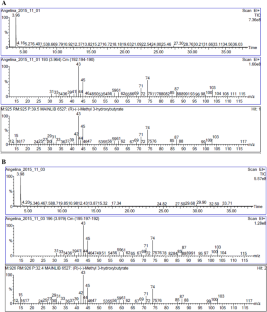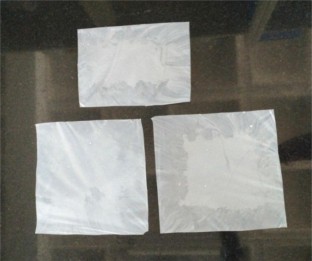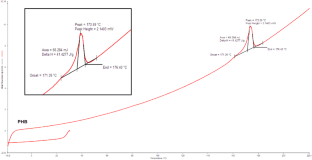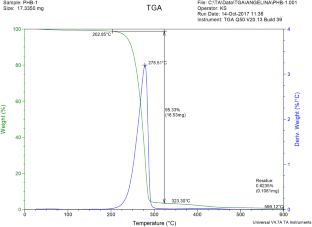 References
1.

Krishnan S, Chinnadurai GS, Perumal P (2017) Int J Biol Macromol 104:1165

2.

Steinbuchel A, Schlegel HF (1991) Mol Microbiol 5:535

3.

Salgaonkar BB, Mani K, Braganca JM (2013) J Appl Microbiol 114:1347

4.

Cruz MV, Araujo D, Alves VD, Freitas F, Reis MAM (2016) Int J Biol Macromol 82:243

5.

Steinbuchel A, Valentin H (1995) FEMS Microbiol Lett 128:219

6.

Biradar GG, Shivasharana CT, Kaliwal BB (2018) J Polym Environ 26:1685

7.

Debeaufort F, Quezada-Gallo JA, Voilley A (1998) Crit Rev Food Sci 38:299

8.

Yousuf RG, Winterburn JB (2016) Bioresour Technol 222:242

9.

Jeon JM, Brigham CJ, Kim YH, Kim HJ, Yi DH, Kim H, Rha C, Sinskey AJ, Yang YH (2014) Appl Microbiol Biotechnol 98:5461

10.

Sandhya M, Aravind J, Kanmani P (2013) Int J Environ Sci Technol 10:47

11.

Batcha AFM, Prasad DMR, Khan MR, Abdullah H (2014) Bioprocess Biosyst Eng 37:943

12.

Pradhan S, Borah AJ, Poddar MK, Dikshit PK, Rohidas L, Moholkar VS (2017) Bioresour Technol 242:304

13.

Philip S, Keshavarz T, Roy I (2007) J Chem Technol Biotechnol 82:233

14.

Vijayendra SVN, Shamala TR (2014) Crit Rev Biotechnol 8551:338

15.

Ray S, Kalia VC (2017) Biomater Nat Adv Dev Ther 57(3):261

16.

Jangra MR, Ikbal K, Nehra K, Jangra S, Pippal A, Sikka VK (2018) Biosci Biotechnol Res Commun 11:97

17.

Chen GQ (2009) Chem Soc Rev 38:2434

18.

Chee JY, Yoga SS, Lau NS, Ling SC, Abed RMM, Sudesh K (2010) In: Méndez-Vilas A (ed) Technology and education topics in applied microbiology and applied biotechnology. Microbiology series, vol 2. Formatex Research Center, Badajoz, p 1395

19.

Koller M, Gasser I, Schmid F, Berg G (2011) Eng Life Sci 11(3):222

20.

Mohapatra S, Mohanta PR, Sarkar B, Daware A, Kumar C, Samantaray DP (2017) Proc Natl Acad Sci India Sect B 87:459

21.

Salgaonkar BB, Braganca JM (2019) Advances in biological science research. A practical approach. Academic Press, Cambridge, p 419

22.

Oren A (2008) Saline Syst 4:2

23.

Gao S, Zhang L (2014) Adv Res Mater 1033–1034:306

24.

Quillaguam J, Delgado O, Mattiasson B, Hatti-kaul R (2006) Enz Microb Technol 38:148

25.

Koller M, Hesse P, Bona R, Kutschera C, Atlic A, Braunegg G (2007) Macromol Biosci 7:218

26.

Stanley A, Kumar HNP, Mutturi S, Vijayendra SVN (2018) Appl Biochem Biotechnol 184:935

27.

Shamala TR, Divyashree MS, Davis R, Kumari KSL, Vijayendra SVN, Raj B (2009) Indian J Microbiol 49:251

28.

Xu J, Guo BH, Yang R, Wu Q, Chen GQ, Zhang ZM (2002) Polymer 43:689

29.

Doi Y, Kawaguchi Y, Nakamura Y, Kunioka M (1989) Appl Environ Microbiol 55:2932

30.

Braunegg G, Sonnleiter B, Lafferty RM (1978) Eur J Appl Microbiol Biotechnol 6:29

31.

Siemann U (2005) Prog Colloid Polym Sci 130:1

32.

Wang B, Sharma-Shivappa RR, Olson JW, Khan SA (2013) Ind Crop Prod 43:802

33.

Barham PG, Keller A, Otum EL, Holmes A (1984) J Mater Sci 19:2781

34.

Martino L, Cruz MV, Scoma A, Freitas F, Bertin L, Scandola M, Reis MAM (2014) Int J Biol Marcomol 71:117

35.

Salgaonkar BB, Braganca JM (2015) Int J Biol Macromol 78:339

36.

Rodrıguez-Contreras A, Koller M, Miranda-de Sousa Dias M, Calafell-Monfort M, Braunegg G, Marques-Calvo MS (2013) J Appl Microbiol 114:1378

37.

Vega-Castro O, Contreras-Calderon J, Leon E, Segura A, Arias M, Perez L, Sobral PJA (2016) J Biotechnol 231:232

38.

Baikar V, Rane A, Deopurkar R (2017) Appl Biochem Biotechnol 183:241

39.

Tripathi L, Wu L-P, Chen J, Chen G-Q (2012) Microbial Cell Fact 11:44

40.

Kumar P, Ray S, Patel SKS, Lee J-K, Kalia VC (2015) Int J Biol Macromol 78:9

41.

Zain NAM, Zargoun LMA, Elias NF, Wahab MFA, Suhaimi MS (2016) Sci Eng 78:75

42.

Silverstein RM, Bassler GC, Morril TC (1991) Spectrometric identification of organic compounds, 5th edn. Wiley, Singapore

43.

Vishnuvardhan SR, Thirumala M, Mahmood SK (2009) J Ind Microbiol Biotechnol 36:837

44.

Tan G-YA, Chen C-L, Ge L, Wang L, Zhao L, Mo Y, Tan SN, Wang J-Y (2014). J Biosci Bioeng 117:379

45.

Chen G-Q (2010) In: Chen G-Q (ed) Plastics from bacteria: natural functions and applications. Springer, Berlin, pp 14–17

46.

Rai R, Keshavrarz T, Roether JA, Boccaccini AR, Roy I (2011) Mat Sci Eng R 72:29

47.

Pachekoski WM, Agnelli JAM, Belem LP (2009) Mat Res 12:159

48.

Laycock B, Halley P, Pratt S, Werker A, Lant P (2013) Prog Polym Sci 39:397

49.

Ansari S, Fatma T (2016) PLoS ONE 11(6):e0158168. https://doi.org/10.1371/journal.pone.0158168

50.

Torres-Tello EV, Robledo-Ortíz JR, González-García Y, Pérez-Fonseca AA, Jasso-Gastinel CF, Mendizábal E (2017) Ind Crops Prod 99:117

51.

Hernandez-Nunez E, Martinez-Gutierrez CA, Lopez-Cortes A, Aguirre-Macedo ML, Tabasco-Novelo C, González-Díaz MO, García-Maldonado JQ (2019) J Polym Environ 27:1105

52.

Saratale GD, Oh M-K (2015) Int J Biol Macromol 80:627

53.

Cervantes-Uc J, Catzin J, Vargas I, Moguel F, Ramirez E (2014) J Appl Microbiol 117:1056–1065

54.

Kucera D, Pernicova I, Kovalcik A, Koller M, Mullerova L, Sedlacek P, Mravec F, Nebesarova J, Kalina M, Marova I, Krzyzanek V, Obruca S (2018) Biores Technol 256:552

55.

Hong JW, Song HS, Moon YM et al (2019) Bioprocess Biosyst Eng 42:603

56.

Hassan MA, Bakhiet EK, Ali SG, Hussien HR (2016) J Appl Pharm Sci 6:46

57.

Dhangdhariya JH, Dubey S, Trivedi HB, Pancha I, Bhatt JK, Dave BP, Mishra S (2015) Int J Bio Macromol 76:254

58.

Liu Y, Huang S, Zhang Y, Xu F (2014) J Environ Sci 26:1453

59.

Ganapathy K, Chidambaram K, Krishnan S, Perumal P, Ramasamy R (2016) Int J Biol Macromol 89:700

60.

Acevedo F, Villegas P, Urtuvia V, Hermosilla J, Navia R, Seeger M (2018) Int J Biol Macromol 106:692

61.

Anbukarasu P, Sauageau D, Elias A (2015) Sci Rep 5:17884.

62.

Kawaguchi Y, Doi Y (1990) FEMS Microbiol Lett 70:151

63.

Bhagowati P, Pradhan S, Dash HR, Das S (2015) Biosci Biotechnol Biochem 79:1454

64.

Martínez-Gutiérrez CA, Latisnere-Barragán H, García-Maldonado JQ, López-Cortés A (2018) PeerJ 6:e4780. https://doi.org/10.7717/peerj.4780
Acknowledgements
The authors would like to express their gratitude to the Director, CSIR-CFTRI for providing facilities to carry out the research work. Ms. Angelina Stanley would like to thank the funding agency of UGC-Maulana Azad National Fellowship, for financially supporting the research work.
Ethics declarations
Conflict of interest
The authors declare that they have no conflict of interest.
Additional information
Publisher's Note
Springer Nature remains neutral with regard to jurisdictional claims in published maps and institutional affiliations.
About this article
Cite this article
Stanley, A., Murthy, P.S.K. & Vijayendra, S.V.N. Characterization of Polyhydroxyalkanoate Produced by Halomonas venusta KT832796. J Polym Environ 28, 973–983 (2020). https://doi.org/10.1007/s10924-020-01662-6
Keywords
PHA characterization

Polyhydroxybutyrate (PHB)

Halomonas venusta

Bioplastics