Abstract
Electrohysterogram (EHG) signal is the signal related to action potentials propagating through smooth muscle cells of the uterus (myometrium) to the abdomen of pregnant women which is also known as uterine contraction signal. Cardiotocography (CTG) is the most common method used for monitoring fetal heart rate (FHR) and uterine contractions during pregnancy and labor. This method detects mechanical activity of fetal heart and uterus, however, it provides low accuracy and sensibility and hence more accurate methods are required. The abdominal electrode method of FECG monitoring and Electrohysterography (EHG) are alternative noninvasive method to monitor the FHR and uterine contractions during pregnancy which provides better results compared to CTG. Each information such as the frequency of uterine contractions, length of the contraction and contraction power of uterus, indicates the condition of the uterus which will help the obstetricians to identify the progress of labor. All these above mentioned parameters can be identified from the EHG signal acquired non-invasively by placing the electrodes on the abdomen of the pregnant women. In this work the acquisition of EHG signal as well as analysis of EHG signal in both antepartum condition and labor condition have been carried out and parameters such as number of contractions, contraction duration, amplitude, power of contraction are computed and the quantitative analysis of EHG signals in both above mentioned conditions are performed and it is compared with the simultaneously recorded uterine contraction signal parameters from Cardiotocography (CTG).
This is a preview of subscription content, log in to check access.
Access options
Buy single article
Instant access to the full article PDF.
US$ 39.95
Price includes VAT for USA
Subscribe to journal
Immediate online access to all issues from 2019. Subscription will auto renew annually.
US$ 199
This is the net price. Taxes to be calculated in checkout.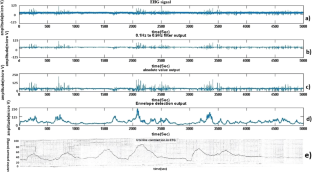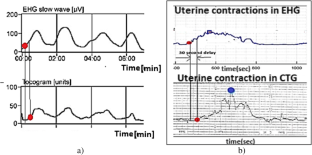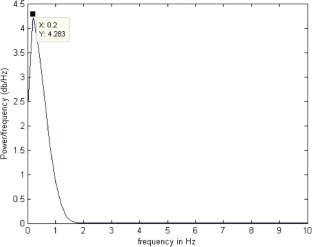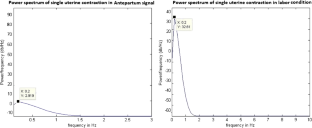 References
1.

Charles, RB, Beckmann, Ling, FW, Barzansky, Herbert, WNP, Laube, DW & Smith, RP (2010) Obstetrics and Gynecology (6th edition), Lippincott Williams & Wilkins, a Wolters Kluwer Publisher in collaboration with American College of Obstetrics and Gynecology (ACOG).

2.

Miller, S. M., Garfield, R. E., and Daniel, E. E., Improved propagation in myometrium associated with gap junctions during parturition. American Journal of Physiology 256:130–141, 1989.

3.

Jezewski, J., Horoba, K., Matonia, A., and Wrobel, J., Quantitative analysis of contraction patterns in electrical activity signal of pregnant uterus as an alternative to mechanical approach. Institute of physics publishing physiological measurement 26:753–767, 2005.

4.

Jezewski, M., Czabanski, R., Wrobel, J., and Horoba, K., Analysis of extracted Cardiotocographic signal features to improve automated prediction of fetal outcome. Bio cybernetics And Biomedical Engineering 30(4):29–47, 2010.

5.

Marques de Sa, JP, Reis, LP & Lau, JN (1994) Estimation and classification of fetal heart rate baselines using artificial neural networks, Computers in Cardiology, 541–544.

6.

Paul, L., Wood, H., and Dobbie, G., Electronic fetal heart rate monitoring: A practical guide (1st edition). London: The Macmillan Press Ltd, 1989.

7.

Sanjit K. Mitra (2006) Digital Signal Processing, A computer based approach, Tata McGraw-Hill Education.

8.

Murray, ML (2007) Antepartal and Intrapartal fetal monitoring (3rd edition), Springer Publishing Company.

9.

Adam, G., Recognition of early symptoms of fetal distress with online analysis of bioelectrical signals from maternal abdomen. Biocybernetics and Biomedical Engineering 27(1):207–216, 2007.

10.

Hao, D., Qiu, Q., Zhou, X. et al., Application of decision tree in determining the importance of surface electrohysterography signal characteristics for recognizing uterine contractions. Biocybernetics and biomedical engineering 39(3):806–813, 2019.

11.

Hao, D., Peng, J., Wang, Y. et al., Evaluation of convolutional neural network for recognizing uterine contractions with electrohysterogram. Computers in Biology and Medicine 113:103394, 2019.

12.

Muszynski, C., Happillon, T., Azudin, K. et al., Automated electrohysterographic detection of uterine contractions for monitoring of pregnancy: Feasibility and prospects. BMC Pregnancy and Childbirth 18:136, 2018.

13.

Chen, L., and Hao, Y., Feature extraction and classification of EHG between pregnancy and labour group using Hilbert-Huang transform and extreme learning machine. Comput Math Methods Med 7949507, 2017. https://doi.org/10.1155/2017/7949507.

14.

Dongmei Hao, Yang An, Xiangyun Qiao, Qian Qiu, Xiya Zhou, and Jin Peng, (2019) Development of Electrohysterogram recording system for monitoring uterine contraction, Journal of Healthcare Engineering ID 4230157, 9.

15.

S. Hoseinzadeh, M. C. Amirani (2018) Use of electro Hysterogram (EHG) signal to diagnose preterm birth," Electrical Engineering (ICEE), Iranian Conference on, Mashhad, 2018, pp. 1477–1481. doi: https://doi.org/10.1109/ICEE.2018.8472416.
Acknowledgments
We acknowledge Anna University's National Hub for Health Care instrumentation Development at Anna University funded by Technology Development and Transfer, Department of Science and Technology for supporting this work.
Our heartfelt gratitude goes to the Institute of Obstetrics and Gynecology & Government Hospital for Women and Children, Egmore, Chennai for giving us greater support for data collection of this research work.
Funding
The authors did not received any specific funding for this work.
Ethics declarations
Ethical Approval
This research work contains studies with human participants done by corresponding author. Ref. No. ECR/270/Inst./TN/2013/Institutional Ethical Committee/Madras Medical College/Chennai/31062014, Dated 3.6.2014. The procedures involved in this study relating to human participants were in accord with the ethical standards of the institutional and/or national research committee.
Conflict of Interest
The authors declare that there is no potential conflict of interest with respect to the authorship and/or publication of this article.
Informed Consent
From all the individual participants included in the study Informed consents were obtained.
Additional information
Publisher's Note
Springer Nature remains neutral with regard to jurisdictional claims in published maps and institutional affiliations.
This article is part of the Topical Collection on Image & Signal Processing
About this article
Cite this article
R, P., S, S.D. Acquisition and Analysis of Electrohysterogram Signal. J Med Syst 44, 66 (2020). https://doi.org/10.1007/s10916-020-1523-y
Received:

Accepted:

Published:
Keywords
CTG

EHG

FHR

Tocography

Uterine contraction

Regression